Dr. Richard Oelberger is a Psychologist in Beverly Hills, CA specializing in stress management, anxiety, men's health, and communication challenges. Drawing from a wide range of clinical orientations–including mindfulness practices, Somatic Experiencing, and cognitive behavioral strategies–Dr. Oelberger supports his clients in developing coping strategies that improve internal focus, minimize stress, and improve overall self-care. Dr. Oelberger also has experience helping high-level athletes acheive peak performance and is a Certified Mental Performance Consultant in sports psychology.
We asked Dr. Oelberger more about his work with clients and his guiding philosophies on therapy.
Dr. Oelberger's background and personal life
How did you decide to become a therapist?
From a young age, I saw my mother's work as a guidance counselor and my father's love of people and sensitivity to their struggles. My first job was as a camp counselor, where I found I always wanted to heal individuals and take away their conflicts, which inspired me to learn and train to become a therapist.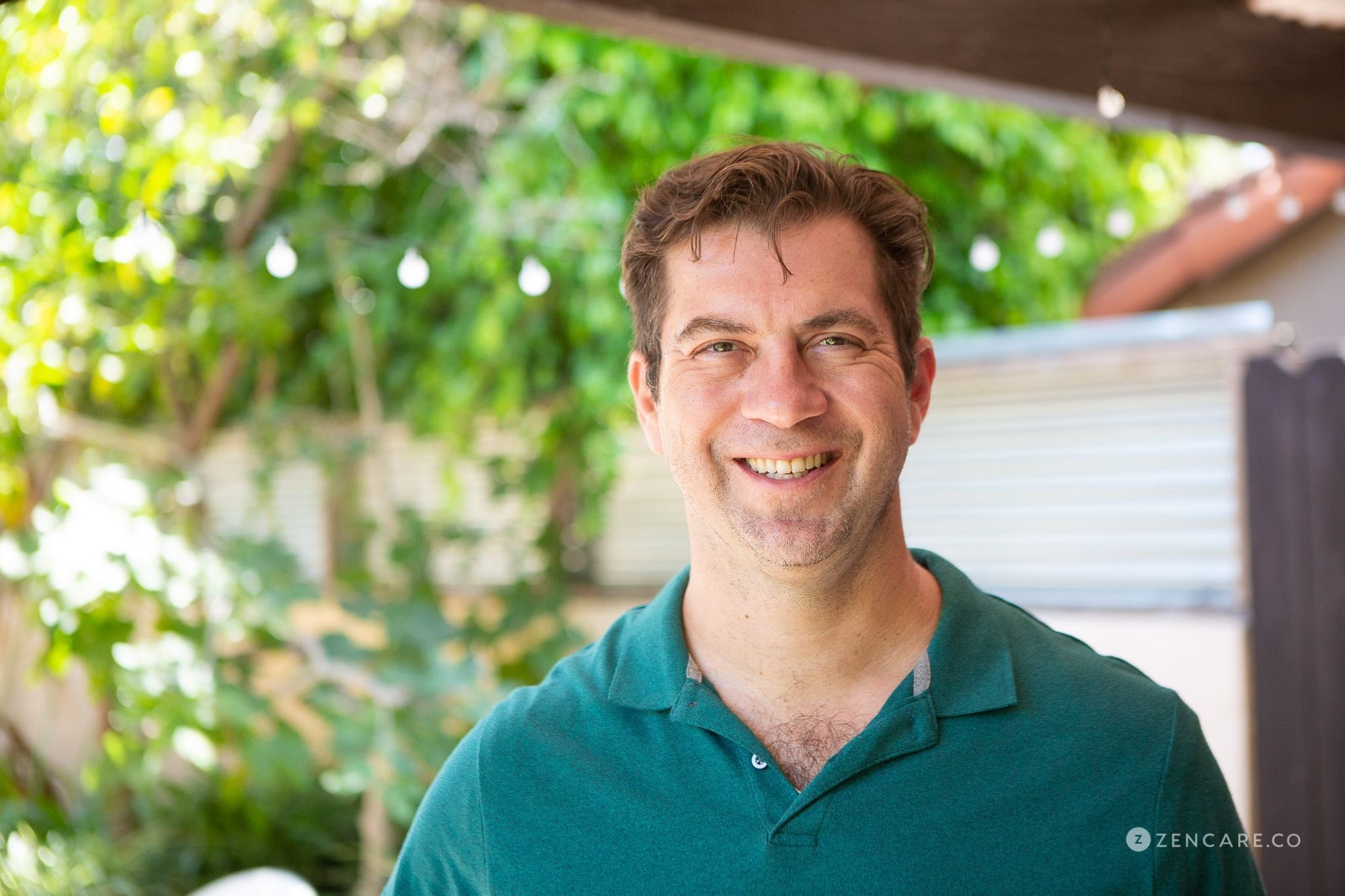 What do you enjoy doing in your free time?
I enjoy hiking, walking my dog, reading, and watching sports.
Dr. Oelberger's specialties and therapy philosophies
What guiding principles inform your work?
Empowering the individual to find their own inner voice and chanel their inner hero guides my work. Everyone has the answers within them, and often all we need are caring, empathic relationships to draw upon our stories, clarify our meaning, and embark on our purpose.
What clientele do you work with most frequently?
I work with professionals in many realms, mainly men, looking to grow and expand upon success in all domains of their life, without the hangups of conflict, stress, fear, or overwhelm. I am drawn towards the way in which men have been socialized to hold their pain in and not to express it. I help them move towards getting in touch with their deeper vulnerability and develop real, depth-oriented communication skills.
Can you tell us more about your specialty in helping clients better manage stress?
Individuals in highly-focused professions are being bombarded with technology 24/7 and face increasing demands on their time, attention, and productivity in order to achieve more. The common challenge of wanting to have it all is that there is seldom time for self-care or stress regulation, so emotions often build up and can get expressed in harmful ways.
Learning how to help clients find the ways to creatively express and find joy, meaning, purpose, and balance is part of the work I focus on. Looking at ways to help clients slow down (even momentarily) and change gears becomes a theme in many sessions in order to help ensure happiness is maintained while pursuing one's highest goals.
Can you tell us more about your specialty in helping clients better understand and communicate their own needs?
Taking care of demands in work and relationships often can consume the hardest working of individuals. If you were motivated from a young age and continued to focus on execution and performance, then the topic of personal needs, desires, and boundaries can often get pushed to the background. Learning how to check-in, ask yourself questions about your own needs, and then communicate them in relationships is a complete game changer.
Can you tell us about your work supporting high-achieving clients?
High-achieving men often feel the burden of being everything to everyone. They may feel there is little time for self-care, vulnerability, or long-term relationships. I've observed a sincere desire to be heard and be loved. I help clients build the vision of what it would look like to have and feel successful in all areas and help them develop the capacity for feeling and connecting.
What do you find most rewarding about your work?
Connecting, building trust, and seeing clients move forward emotionally, tackle their fears, and take on greater challenges as we set goals and strategies is what I find most rewarding.
Therapy sessions with Dr. Oelberger
What will our first session together be like? What happens in ongoing sessions?
We build rapport, and I start to get to know more about what you are looking to accomplish, what's been on your mind, and what led to you reaching out. We also explore what your goals and directions for the work might be.
Are there any books you often recommend to clients?
When the Body Says No by Gabor Maté and Waking the Tiger by Peter Levine are must reads!
How do I know that it's time to start seeking therapy?
It's time to start seeking therapy if stress is beginning to win, if what was once manageable to you feels overwhelming, or if you are just in desperate need of support to begin to see a bigger picture.
How can I prepare for our first session?
Write down goals and questions. What led to you finally making the call?
How will I know it's time to end my time in therapy with you or reduce session frequency?
When you feel you have reached your stated goals for therapy and we agree that time might be applied to expanding growth in another area, it may be time to end therapy.
Why should I seek therapy, rather than turning to my partner, friends, or other loved ones?
Having a trained, objective observer and witness who understands your dynamics and can offer insight is a unique perspective that often gets diminished in our closest relationship patters. Habits form and tendencies become hard wired with those we love most, its only natural. Finding a therapist is like having your own personal, specialized guide.
What advice would you share with therapy seekers?
Ask yourself what style you work best with and if you have any preference for a certain perspective, unique lived experience, or training in a particular modality. Mainly see who resonates with you in terms of messaging, method, and what sparks openness or curiosity for you.
Follow your instinct to see if the information the therapist or the modality addresses is closest to what you feel you want to bring forward. Give the process an honest investment to gain the maximum bennefit.
Visit Dr. Oelberger's profile to watch his introductory video, read more, and book an initial call!