Rachel Wien is a Clinical Psychologist in Manhattan specializing in anxiety, depression, adolescent mental health, OCD, and eating disorders/disordered eating. Dr. Wien is also passionate about working with women navigating issues surrounding pregnancy, infertility, and postpartum mental health concerns. Dr. Wien's approach draws upon multiple evidence-based therapies, including cognitive behavioral therapy (CBT), dialectical behavioral therapy (DBT), and exposure and response prevention (ERP) when indicated; however, she also strives to meet clients where they are at in order to make progress in a nonrigid, collaborative, and supportive manner.
We asked Dr. Wien more about her work with clients and her guiding philosophies on therapy.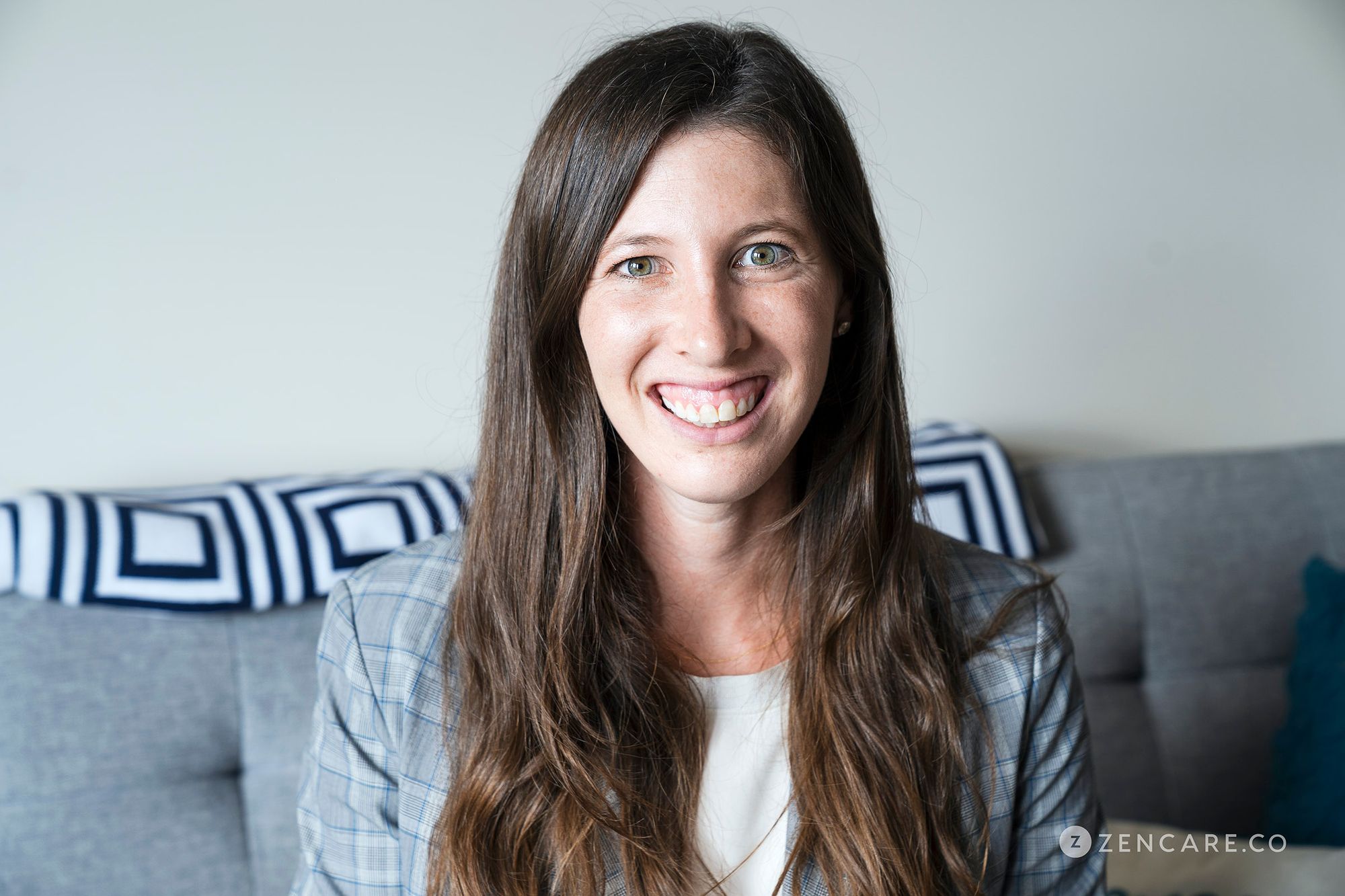 Dr. Wien's background and personal life
How did you decide to become a therapist?
My sister was adopted, and I was always fascinated by the nature versus nurture debate. Then, I took a Psych 101 class in my first semester at Cornell and was sold!
What was your previous work before going into private practice?
Before going into private practice, I worked at Mt. Sinai Hospital with medical students and residents.
What do you enjoy doing in your free time?
I enjoy running, reading, playing with my dog Miles, and spending time with friends and family
Dr. Wien's specialties and therapy philosophies
What guiding principles inform your work?
I want to create a non-judgmental space in which you feel safe and secure, but I also don't want you to feel that your treatment is coming from a textbook. I want us to work together to come up with the best course of treatment for you.
What clientele do you work with most frequently?
I work with adolescents and young adults (mostly 13-40). I love helping people navigate through major life transitions, which can happen a lot in these years!
Can you tell us more about your specialty in anxiety?
Everyone experiences anxiety, but sometimes it gets to a point where it disrupts functioning. I help people learn to cope with anxiety and also manage it in a way that makes it a normal part of life, rather than something that is interrupting life.
Can you tell us more about your specialty in weight management/eating disorders?
Many people struggle with disordered eating, body image, and weight management. I help clients challenge their negative thoughts about one's body and/or weight while also helping people achieve healthy relationships with food and exercise.
Can you tell us about your work with clients navigating infertility or pregnancy/postpartum-related challenges?
Infertility, issues in pregnancy, and postpartum mental health disorders are extremely common but rarely talked about. I want to help you understand what is happening in your life and help you feel the best you possibly can while navigating such challenging circumstances.
What do you find most rewarding about your work?
The most rewarding aspect about my work is being able to teach people how to be their own therapist and learn skills that really improve their lives.
Therapy sessions with Dr. Wien
What will our first session together be like? What happens in ongoing sessions?
In our first session, I'll ask you a bunch of questions to get a better sense of what is going on and who you are. After that, we will come up with a treatment plan for future sessions.
How long do clients typically see you for?
Clients typically see me for about one year, but some feel better much earlier and some stay for a long time because they enjoy going to therapy.
Are there any books you often recommend to clients?
The "Treatments That Work" series is very helpful and breaks things down very clearly.
Do you assign "homework" between sessions?
I do at times! Homework will usually be to practice a skill we have learned in the previous session.
How do you help ensure I'm making progress in therapy?
I ask for constant feedback at the end of each session to make sure you feel that what we talked about was helpful. We also constantly evaluate how you are feeling throughout the week.
How do I know that it's time to start seeking therapy?
Therapy is not just for a time of crisis. It is, in fact, even better when there is no crisis. Everyone can use therapy!
How can I prepare for our first session?
It's helpful to come in with a list of things you want to discuss to make sure we don't miss anything.
How will I know it's time to end my time in therapy with you or reduce session frequency?
If you are feeling good and struggling to find things to talk about in session, we will then discuss reducing session frequency or taking a pause. There is always an option to reengage or increase session frequency again if you ever need to!
Why should I seek therapy, rather than turning to my partner, friends, or other loved ones?
A therapist is an objective, non-biased outsider in your life. Despite the support of your loved ones, they cannot be removed in a way that a therapist can.
What advice would you share with therapy seekers?
Try a few sessions and see what happens! You have nothing to lose.
Visit Dr. Wien's profile to read more about her and book an initial call!