Noelia Ysern Solá is a Psychologist in Jacksonville, FL specializing in relationship issues, life transitions, LGBTQIA/gender identity topics, trauma, and chronic pain. Dr. Ysern Solá is a passionate advocate for culturally competent and inclusive mental healthcare—often using her own experiences as a Latinx individual and her own mental health journey to better understand the needs of clients. In sessions, Dr. ​​Ysern Solá takes an integrative and client-centered approach to therapy—combining ACT, CBT, and mindfulness modalities, among others—to help the teenagers, adults, and couples that seek out her support.
We asked Dr. Ysern Solá more about her work with clients and her guiding philosophies on therapy.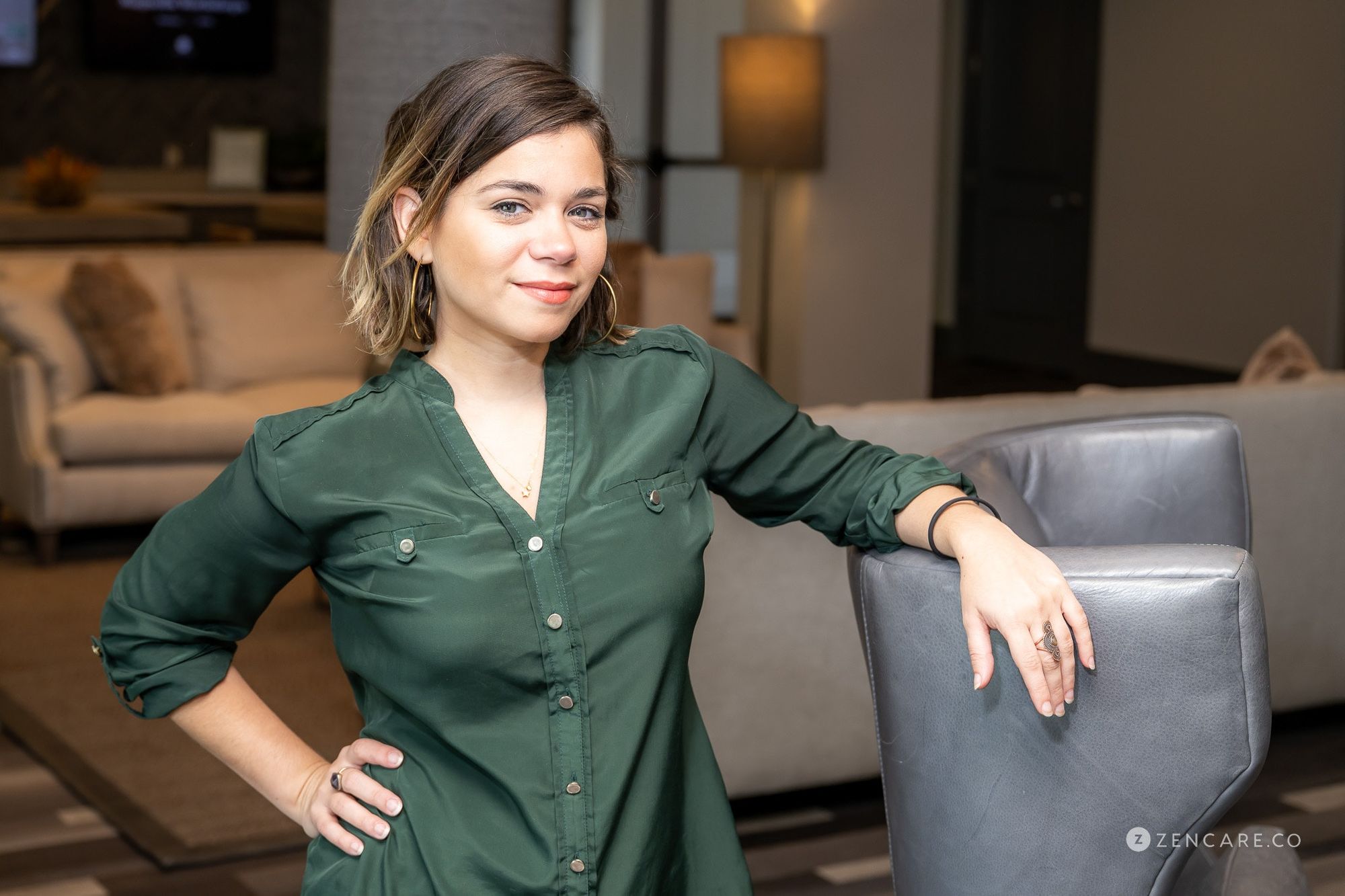 Dr. Ysern Solá's background and personal life
How did you decide to become a therapist?
I come from a very artistic background. I wanted to be a fashion designer when I was younger. I used to dance, act, paint, and have all sorts of creative outlets. But when it came down to it, I realized that I wanted to do something that created an impact on the way people live their lives.
While I still do many of these things, and some of them I have integrated into my work, I found that I wanted to share my empathy and compassion with people in the most difficult moments of their lives, or in the moments where they were most receptive to growth. I realized that mental health is one of the most important aspects of our lives, and often one of the most neglected. That's when I decided that I wanted to be a psychologist.
What was your previous work before going into private practice?
I have worked in different settings. I used to be an intern at the New York Psychiatric Institute, then at the Carlos Albizu University Community Mental Health Clinic in Puerto Rico, and at a multicultural center in Los Angeles. I then moved to Jacksonville, FL to work at the Counseling Center at the University of North Florida.
I have worked with older adults, schools-aged children, as well as with low-income families, and young adults starting college. All of these experiences have allowed me to grow a wide set of skills that I feel very comfortable bringing over to private practice.
What do you enjoy doing in your free time?
I am a very curious person and I enjoy learning new things (currently French and ASL). I read (Ravenclaw here), enjoy tv-shows and movies (watching Supernatural right now—it's awesome!), write (hopefully a book soon!), paint (trying out watercolors now), dance (I salsa, but am learning swing), eat (I love to try new things!), and a lot of the fun stuff life has to offer. I like to connect with things I have in common with my clients.
Dr. Ysern Solá's specialties and therapy philosophies
What guiding principles inform your work?
I look around and notice that we are constantly fed messages that are invalidating, unfair, untruthful to who we are, contrasting to who we want to become, careless of how we feel. The news around us become depressing as so many global events feel hopeless. My driving force is to be a person that brings light, that validates and confirms people's identities, that voices a message that is congruent with who people are, and is careful and compassionate of how others feel.
I like to use the mind-body connection, how our bodies react to the world around us, and how social justice plays a role in our lives. My work is guided by the belief that we can be agents of hope, change, and growth in a way that feels meaningful to others.
What clientele do you work with most frequently?
I mainly work with people that are going through transitions and changes (for example: new work, moving to a new place, changes in relationships, identity shifts, starting college). We often encounter our worst fears when we don't know what change will bring. It is in this vulnerable moment that most people reach out for help. I also work with people who are minorities (for example: cultural background, skin color, sexual or gender identity) as I am a Latina woman who understands the need to create spaces for those who do not easily find them.
Can you tell us more about your specialty in relationship issues?
A lot of our issues often come from the interactions we have with within our relationships. Understanding what we need in each relationship is essential in moving forward.
Can you tell us more about your work with clients navigating major life transitions?
All changes bring forth uncertainty, and uncertainty often comes with fear. Throughout every stage of our lives, we will be faces with changes and understanding what we need in those moments is important so that we can engage in healthy transitions.
Can you tell us about your specialty in LGBTQIA- and gender-related topics?
Gender and sexuality are topics many people shy away from, and even within the community there are taboos around the things that people can open up about. I want to make people within this community feel safe and heard.
What do you find most rewarding about your work?
I find it very rewarding when my clients realize something new about them that makes sense to them and shifts the way they view themselves, when they feel safe with me in order to process difficult periods of their lives, when they get excited about the work they are doing in therapy, when they confront people in their lives in meaningful ways. Knowing that I can make a difference in other's lives makes this work very rewarding.
Therapy sessions with Dr. Ysern Solá
How long do clients typically see you for?
While this depends on the person, I am a believer of ongoing therapy as a means to continually grow and make sense of the world around us, and even just having a safe space to talk about what's going on with us. If a person is looking to work on a specific situation, I will work on that with them and our time together will be limited, but if they can see ongoing therapy as a helpful tool, I am also open to that.
Do you assign "homework" between sessions?
Whether I assign homework depends on the person. Some people thrive with assignments between therapy sessions as it keeps them working on themselves, while others need to keep therapy within our sessions. I always try to assess what the client need, and recognize whether homework is a good fit. The understanding is that homework is never enforced, rather some work they can continue to do if they choose to. It can be done by journaling, reading a book, expressing how they feel to a specific person, writing a letter, or practicing a skill, among other things. I also integrate art skills if the person is inclined to work with art.
How can I prepare for our first session?
Whether it's our first session or our last, I always want you to come in ready to bring forth anything you need to, but also feel no pressure that you need to be prepared to bring "something." I have noticed that some people feel anxious around therapy thinking that they are expected to bring forth "something," but I want you to know that the work can happen during our session. However, I will encourage you to write down things as they happen, things that you know you want to work with, or questions you have, so that you don't forget them once we are in session. Just try to be open and truthful while in session, so that the work we do is meaningful to you.
Why should I seek therapy, rather than turning to my partner, friends, or other loved ones?
Turning to partners, friends, family, and loved ones is great and they always should be part of our support team, but we need to understand they might not have all the tools needed to help, even when they have the best of intentions. They can give us comfort and closeness that therapists can't give us, but therapists can offer knowledge, skills, and other direct work that our loved ones can't give us. Both are great and different, and the best way to move forward is if we have both on our team.
Visit Dr. Ysern Solá's profile to watch her introductory video, read more about her, and book an initial call!