Nicole Richardson is a Licensed Marriage and Family Therapist (LMFT) and Licensed Professional Counselor (LPC) in West Lake Hills, TX specializing in post-traumatic stress disorder (PTSD), trauma, and chemical dependence. Nicole also has expertise in couples counseling and enjoys working working with couples navigating a variety of relationship concerns. She has training in Cognitive Behavioral Therapy (CBT), Eye Movement Desensitization and Reprocessing Therapy (EMDR), and the Gottman Method, all of which Nicole incorporates into sessions - when indicated - to help clients achieve their therapy goals.
We asked Nicole more about her work with clients and her guiding philosophies on therapy.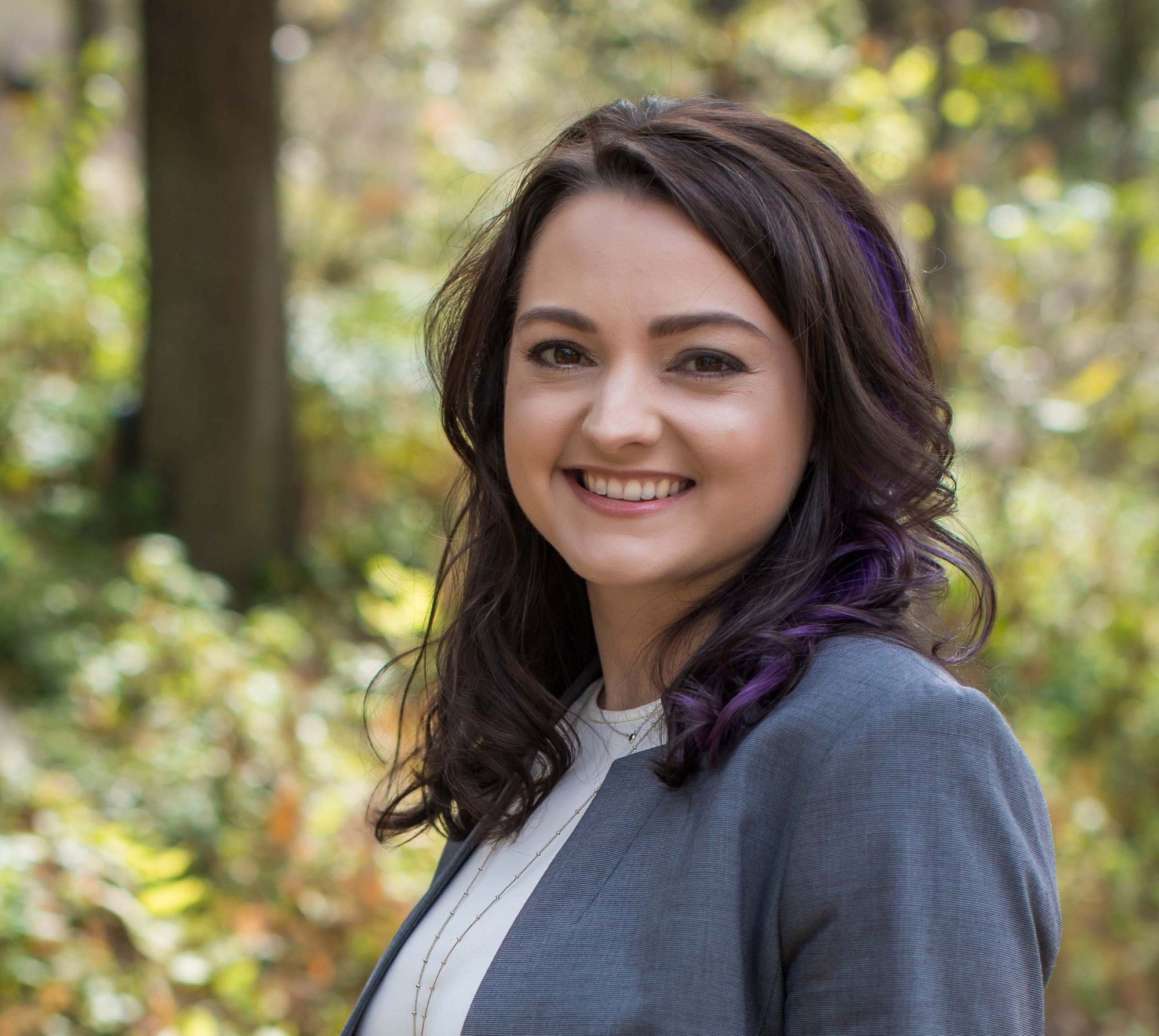 Nicole's background and personal life
How did you decide to become a therapist?
I grew up with a desire to find a career helping people. Initially, I thought that would be as an attorney, but, in undergrad, I read, Choice Theory by William Glasser. I fell in love with the theory and decided I wanted to spend my life supporting people while they seek the lives they want.
What was your previous work before going into private practice?
I worked with individuals and families in a variety of settings, including individuals re-entering their community after incarceration, families involved with CPS, individuals navigating insurance remittance, and outpatient/inpatient chemical dependence treatment.
What do you enjoy doing in your free time?
I love to read (especially fiction), hike, write, interior design, watch stand up comedy, organize, cook, and spend time with friends and family.
Nicole's specialties and therapy philosophies
What guiding principles inform your work?
One size does not fit all. We each need to find what joy means to us. A lot of people know that parts of their lives are not working for them, but they don't know what they need or how to get there. Therapy is about releasing what keeps you from having the life you deserve.
What clientele do you work with most frequently?
I work with adults and couples struggling to find the connection to themselves and others that they long for. Humans are pack animals, and it is important to be able to feel like we can be our authentic selves with other humans. However, this is often very difficult.
Can you tell us more about your specialty in trauma?
There are two kinds of trauma: "big T" and "little t" trauma. Most of us are familiar with big T trauma - things like being at ground zero on 9/11 or being in a war zone. Few people are familiar with little t trauma which is more insidious and can be like death by a thousand cuts. Many little t trauma survivors feel as though their trauma isn't real because it is not as big and "obvious" as big T trauma.
Can you tell us more about your work with couples struggling in their relationship?
There is no one on the planet that can uplift you or hurt you the way your spouse can. When couples lose their way, it is terribly painful. The average couple waits six years into disconnection before seeking help. If you feel like you and your partner are not connecting, my best advise is to start working on it as soon as you realize things aren't the way you want them to be.
Can you tell us more about your specialty in helping clients recover from chemical dependence?
Very few of us grow up knowing how to sit with anxiety, fear, and pain. People can turn to drugs and alcohol to avoid or escape feelings, and it is easy to fall into addiction. In a culture that seems to increasingly seek perfection, it can feel impossible to feel as though you have to face these feelings alone.
What do you find most rewarding about your work?
Watching people live their dreams. There is nothing more meaningful than seeing a client step into who they are and feel strong, supported, and like they can do anything they set out to do.
Therapy sessions with Nicole
What will our first session together be like? What happens in ongoing sessions?
The first session is about learning about where you are and what you are looking for. You will set your own goals and the pace that you are looking to work at those goals. There is no benefit to pushing yourself harder than you are ready for, so it is important to be honest with yourself about what you are ready for. I am direct and a little silly.
Are there any books you often recommend to clients?
I often recommend:
Do you assign "homework" between sessions?
Absolutely. Many people new to counseling hope to do 90% of the work in session and 10% on their own. The truth is that we are doing really well if we do 10% in session and 90% alone. Homework helps you build on and enhance the work you've done in session.
How do you help ensure I'm making progress in therapy?
Since you set the goals, you decide if you are making the process you want and need.
How can I prepare for our first session?
The only work that is really necessary for the first session is the intake paperwork. I send new clients a questionnaire that will help give me some background. It is on your time, and you are in charge of what you share. My challenge in the first session is to tell me what you need, even though it can be difficult to share that with someone new.
How will I know it's time to end my time in therapy with you or reduce session frequency?
I will often encourage clients to cut back when I feel as though they don't need a high frequency of sessions. When you feel as though you're able to sit in your own feelings, it may be a sign that you don't need the same frequency of therapy anymore.
Why should I seek therapy, rather than turning to my partner, friends, or other loved ones?
Our loved ones are biased. While they have our best interests at heart, they can often have competing needs or interests. If you need a space that is 100% about you, your needs, and your goals, then therapy is probably a good idea.
What advice would you share with therapy seekers?
Not all therapists are alike. If you have never been in therapy before, you may not be exactly sure what you need from a therapist. It can be helpful to have a consultation with 2-3 therapists before deciding to move forward with someone. Work with the person that makes you feels as though you can say things that are difficult.
Visit Nicole's profile to read more about her and send an initial email!