Nashat Ali Shams is a Licensed Professional Clinical Counselor in Illinois specializing in anxiety, depression, and adolescent mental health. We asked Nashat more about her work with clients and her guiding philosophies on therapy.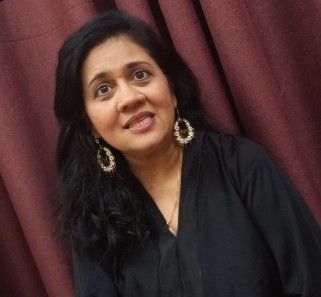 Nashat's background and personal life
How did you decide to become a therapist?
As a psychiatrist, I was doing pretty well. But in the few years, I've practiced medicine, I've discovered that some of my patients consider hospitals to be a revolving door because they frequently visit them. Although they take antidepressants or anxiety medications, I did not notice a significant difference in their quality of life. This observation prompted me to investigate why the medication was failing to cure my client and how I could better help them. I decided to go back to university and further enhance my career as therapist.
What was your previous work before going into private practice?
I work with BetterHelp. I'm also an adjunct professor at Grand Canyon University in USA.
What do you enjoy doing in your free time?
I like running and playing with children. I also love watching movies.
Nashat's specialties and therapy philosophies
What guiding principles inform your work?
As a medical professional and therapist, I am a firm believer that the mind and body are intertwined. I focus on helping people realize how their thoughts impact their bodies and vice versa. I've had specialized training in a number of empathy techniques that help me and my client form a therapeutic alliance.
The majority of people benefit from having a space where they can communicate freely and openly, confident that they will be accepted, valued, comprehended, and respected for who they are. The empathic connection, in my opinion, is a crucial component of a successful therapeutic relationship. And once the empathic connection has been made, any techniques should work on the client.
Can you tell us more about your specialty in anxiety?
I work with adults from multicultural backgrounds. I explained to my client that empathy is important, but they also need tools that they can use all their lives to combat anxiety. I use at least 10-15 methods, if needed to help my clients crush their negative thoughts to reduce anxiety.
Can you tell us more about your specialty in depression?
I work with depression and bring the sadness to 0 during the first session by using empathy techniques that help elevate my client's mood by using evidence-based methods to crush depressive and negative beliefs.I measure the progress so my client can see how they are progressing in the first session and subsequent sessions.
Can you tell us about your work with adolescent clients?
I connect with adolescents because of my open and unconditional regard for them. Many people tell teens and children that they are worthwhile because of this or that skill, talent, feature, or accomplishment—we may tell a depressed child that she is worthwhile or special because she has pretty eyes, or a nice voice for singing, or an athletic skill, or good grades, or whatever. This is a step up for self-hatred and depression. I teach my young clients that we are lovable and worthwhile because others have loved us. In this case, self-esteem depends on love as opposed to achievement, but both are contingent versions of self-esteem.
What do you find most rewarding about your work?
I have my own flexible hours and work accordingly with the schedule of my clients. I see a positive change in my client within one session as I follow my therapy techniques rather than being guided by any organization.
Therapy sessions with Nashat
What will our first session together be like? What happens in ongoing sessions?
The first session will focus on measuring the intensity of problems and being 100 percent empathic and listening. Allow my client to share the reasons why they came to therapy.
How long do clients typically see you for?
I expect to see my clients once a week. We meet 4-5 times a week to see the progress.
Are there any books you often recommend to clients?
I often recommend podcasts and the book Feeling Good by Dr. David Burns
Do you assign "homework" between sessions?
Homework, in my approach, is mandatory. My client will not benefit if they do not commit to homework, but if my client feels overwhelmed, I can help my client to understand what is stopping him from completing tasks. The brain does not learn new things until practiced.
How do you help ensure I'm making progress in therapy?
There are many ways that I can see the progress, but the measurement scales accurately help clients to see the progress themselves. The client also sends me their feedback so I can also know how I am doing as a therapist. Most of the time, poor therapist approaches can retard clients' progress.So we do a highly collaborative work.
How do I know that it's time to start seeking therapy?
You will know if your problems interfere in your lives intensely or if you relapse even on medications.
How can I prepare for our first session?
Client has nothing to bring. I expect them to meet 5 minutes before session time to fill measurement scale to ensure we know what problem he is experiencing.
How will I know it's time to end my time in therapy with you or reduce session frequency?
My client progress guides me and he decided that to curtail or quit therapy as his progress is in front of him.
Why should I seek therapy, rather than turning to my partner, friends, or other loved ones?
You can go to anyone and that might also help.If you visit me, I can provide tools that you can always use without going to the same level of depression or anxiety or bad habits.
What advice would you share with therapy seekers?
Therapy can be helpful and supportive by meeting someone who shows acceptance and respect while being empathic. However, to combat a problem and stay happy and contented, you need methods with empathy that show a tremendous change in you within the first session rather than going to therapy for months and months. The therapy methods that you learn should also help you when you have a relapse. So you don't visit a therapist but use the tools that were provided to you by your therapist.
Visit Nashat's profile to read more about her and book an initial call!