Melissa Griffing is a Licensed Professional Counselor in Dallas, TX specializing in parenting, childhood mental health/behavior issues, perinatal mental health, anxiety, and depression. We asked Melissa more about her work with clients and her guiding philosophies on therapy.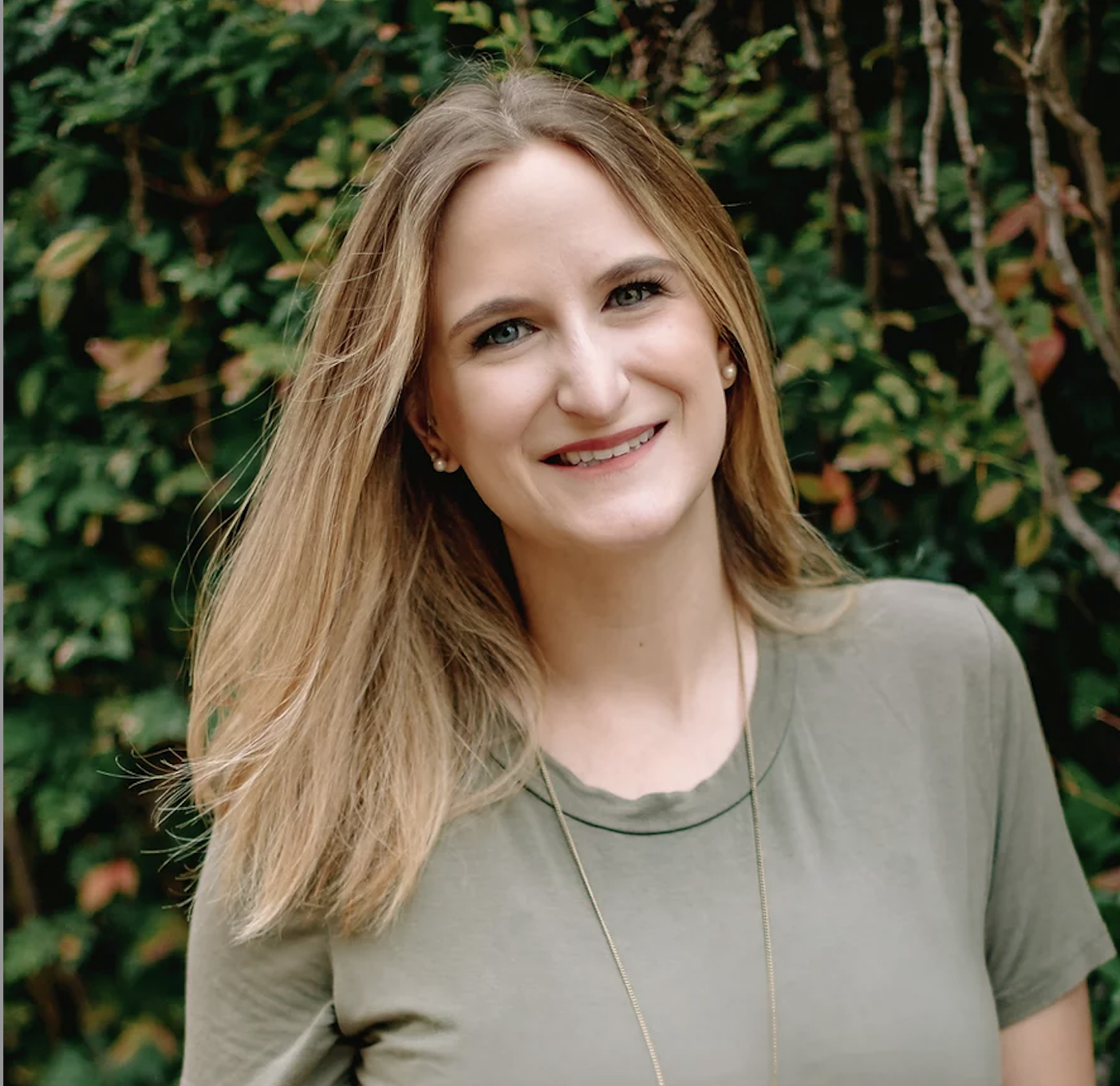 Melissa's background and personal life
How did you decide to become a therapist?
I dual degreed psychology and elementary education in collage, intending to be a teacher, but unsure if I would be happy in the long run. After my first year of teaching elementary school, I knew it wasn't a fit. I decided to go back to school to earn my masters in counseling. My biggest push was recognizing the struggles my students were going through. Many of them were not getting their basic needs met which made learning things like math or history difficult. I felt myself being called to helping children learn emotional regulation and parents learn best practices for parenting.
What was your previous work before going into private practice?
I was a teacher. I taught 5th and 1st grade.
What do you enjoy doing in your free time?
I enjoy playing with my kids, being outside, hiking, swimming, and traveling.
Melissa's specialties and therapy philosophies
What guiding principles inform your work?
My focus is on the family. My approach is a whole family approach. I believe that the relationships formed in the family of origin directly influence the outside relationships. WellNest aims to help families form strong bonds that last through education, support, and connection.
Can you tell us more about your work with children and families?
When kids are struggling with behavior issues it is almost always either at school or at home. It is rarely both places. Most of the time, behavior issues indicate some need that is not getting met. This could be an undiagnosed learning difference like ADHD or sensory processing disorder. It could also be an environmental issue like a lack of parenting knowledge. And of course, it could be situational events like a new baby sibling or divorce, or moving houses. The behavior is rarely actually the problem. More often, it is simply a symptom. I work with families to discover the true problem and then find ways to cope with it.
Can you tell us about specialties in anxiety and depression?
Anxiety and depression are some of the most common mental health issues across the life span. I have seen an increase of kids suffering from anxiety and depression in the last 2 years due to the pandemic. The concern with anxiety is that, if untreated in childhood, there is a greater chance of a person developing depression. There are many ways I help kids learn to cope with their anxiety.
One easy thing parents can do at home is to separate the anxiety from the child. So instead of, "stop worrying so much!" say, "Sounds like that worry bully in your brain is saying mean things to you. What can you say back to it to make it go away?" This sends the message to your child that they are not bad or a failure for feeling anxious and that they do not have to internalize their worry either. They can become stronger than their worry!
What do you find most rewarding about your work?
It is most rewarding when parenting is influenced in a positive way. I believe that people parent in response to how they were parented. If they like what they saw, the repeat it. So my  hope is that I can effect the way people parent for generations to come.
Therapy sessions with Melissa
What will our first session together be like? What happens in ongoing sessions?
When I work with adults, our first session is spent gathering information and learning about each other. I tend to take notes in the first session because often times we are talking a lot about your history and important things I need to remember. I might ask more direct questions in this first session as well. But mostly, it is as casual of a conversation it can be. I try to create an environment that is warm and welcoming. My priority in therapy is the therapeutic relationship. I want people to leave their first session feeling heard and understood.
When I work with kids, the first session is often a parents only session. In this session, parents are able to candidly explain all their concerns. I ask several questions about birth, developmental milestones, screen time, parenting style, social activities, hobbies, and more. I use this time to really paint a picture of the whole family. I figure our the strengths of the family and we build off that. After the initial parents-only intake, I have a session with the kiddo. During this session, I am focusing on establishing a therapeutic bond. I usually offer a few different activities like a game or drawing a picture. The activities are designed for me to get to know the kids and their perspective in a safe and nonthreatening way.
How long do clients typically see you for?
I usually see clients one time a week. I have some clients that I see every other week. When I am first starting with a client, I prefer to see them once a week for at least the first month just to establish a therapeutic relationship. After that we decide what frequency is most beneficial.
Are there any books you often recommend to clients?
Do you assign "homework" between sessions?
Sometimes. Sometimes its in the form of the client simply taking note of the different thoughts that pop in their head or sometimes its more directive like spending time journaling a few times that week. It really depends on the clients goals and personality. I don't want therapy to feel like an obligation so if adding "assignments" makes it that way, it would be counter productive.
How do you help ensure I'm making progress in therapy?
I use several assessment tools like the generalized anxiety disorder assessment. This way we can measure progress and see change numerically. With kids it tends to be more about parent and teacher report. Are the parents and teachers noticing behavior changes? Things like that.
How do I know that it's time to start seeking therapy?
You know its times to start seeking therapy when the way things are going are no longer manageable and sustainable. When you find yourself asking yourself what to do next or thinking, "what I am doing isn't working." Therapy isn't just for people who are in mental crises. Therapy can be preventive too. Maybe things are going well enough but you'd like them to go even better. You can even go to therapy "just because..." My hope is that people stop thinking of therapy as something needed when you are broken. I'd like people to think about therapy as a tool to be the best version of themselves.
How can I prepare for our first session?
I like to tell clients a little about what to expect when I have the initial 15-minute consultation call. This way they know what type of information I am looking for and also understand that I am not going to ask them to share their deepest darkest secretes until they choose to.
How will I know it's time to end my time in therapy with you or reduce session frequency?
I find most people reach a place of peace. Their anxiety is decreased enough that they start to feel they don't need as much support. When people begin to feel confident enough in themselves they start to say things like, "I'm doing well" or "Nothing big is happening right now." My goal is not to take away a persons concerns but to help a person learn new coping skills and gain confidence in themselves. Once that happens, people find themselves not needing my support any more. I always joke with clients that when that when I get fired, I know I've done my job!
Why should I seek therapy, rather than turning to my partner, friends, or other loved ones?
Friend, partners and other loved ones can be a great resource. I am a firm believe that it takes a village to survive life. We aren't meant to do it alone. My hope is that part of your resources are therapists. We can offer researched based coping skills and outside perspective that differ from your current circle. We can help shake up your perspective and see things from a different light. Thats when change starts to happen!
What advice would you share with therapy seekers?
Take the plunge! Remember us therapist are also people. Many of us go to therapy ourselves. Many of us specialize in areas of therapy we have experienced personally. We are in the profession because we know what it's like to struggle and genuinely want to help others. So remember we aren't scary unfeeling individuals who will shine a light on all your flaws. We are mostly kind, empathetic people who look for your strengths, build you up, and want you to succeed!
Visit Melissa's profile to watch her introductory video, read more about her, and book an initial call!