Meg Duke is a Licensed Clinical Social Worker in Texas specializing in perinatal mental health, parenting, anxiety, and depression. We asked Meg more about her work with clients and her guiding philosophies on therapy.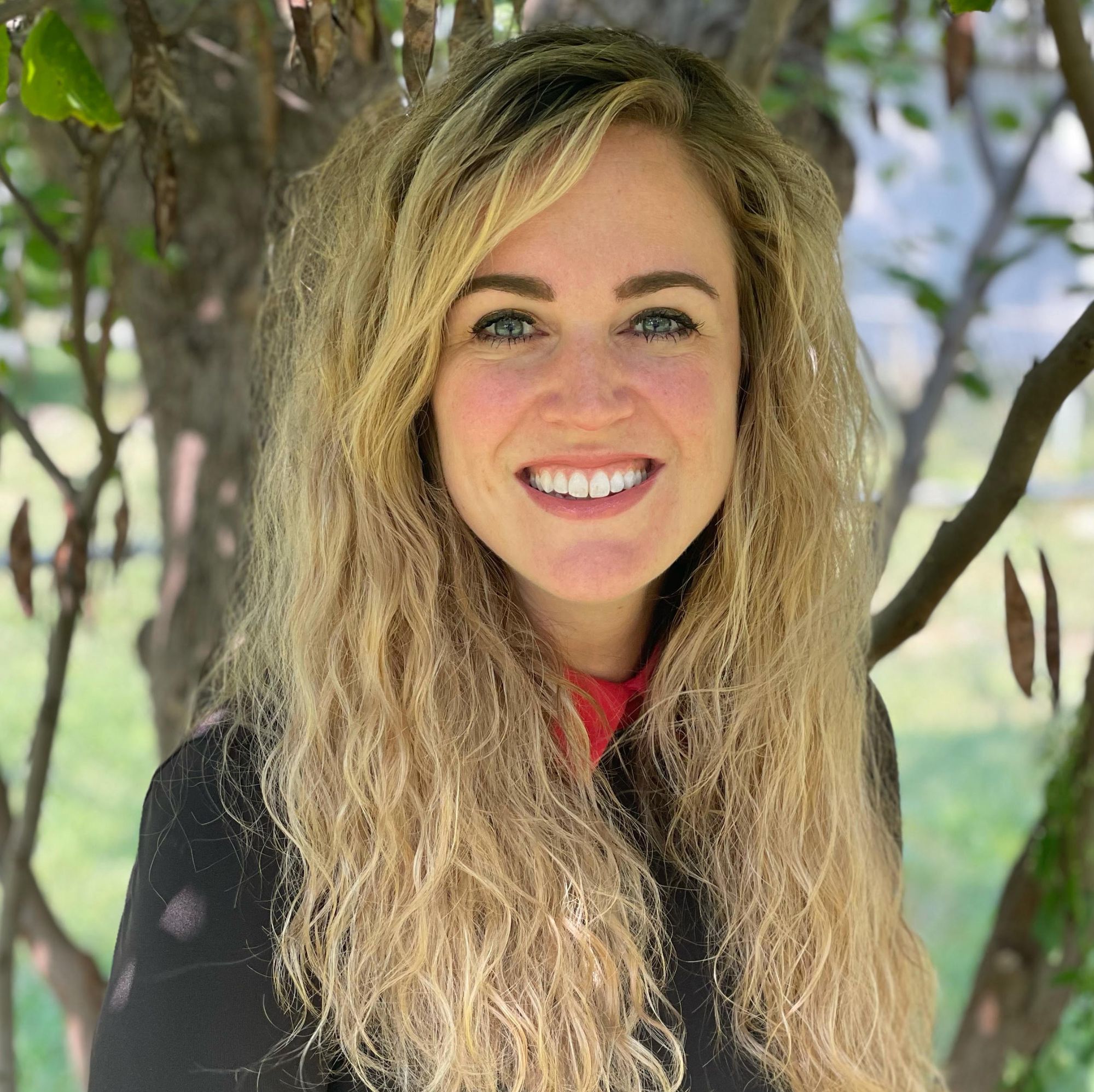 Meg's background and personal life
How did you decide to become a therapist?
I've always been drawn to helping people, to lend a supportive ear, a metaphorical or physical shoulder to cry on for my friends. A close friend of mine was in school getting her MSSW, we got to chatting about my dream to be a therapist but not knowing were to get started, and (lots of hard work and experience later) here we are!
What was your previous work before going into private practice?
I have worked as director of clinical services at a psychiatric hospital, as a behavioral health consultant at a community health center, in outpatient programs with youth and their families, and with a psychiatric response team with a major hospital network.
What do you enjoy doing in your free time?
I love crafting and sewing, as well as rock climbing and playing/watching sports with my family.
Meg's specialties and therapy philosophies
What guiding principles inform your work?
I enjoy creating a non-judgmental space with a sense of humor when I work with my clients. It's important to give ourselves grace in a world that often expects next to perfection from us. I'm passionate about ending the stigma surrounding mental health and will continue to work alongside clients and colleagues in this movement.
Can you tell us more about your specialty in perinatal mental health?
I often work with people in the reproductive years, be it trying to conceive, fertility issues, pregnancy, postpartum, parenting, and beyond! It has been my pleasure to walk through this period of life with a number of clients in a number of ways.
Can you tell us more about your specialties in anxiety and depression?
Anxiety and depression often go hand in hand with perinatal issues, and also, that isn't exclusive to that population. My clients not in their reproductive years often find issues with anxiety and depression, and while that's a common issue, no two people's experiences are the same. Making the choice to seek help is a brave one, and I'm always honored when a client chooses me to help them during their journey.
Can you tell us more about your work with clients navigating major life changes or adjustments?
Change is hard, y'all! Sometimes, we are more comfortable with it, and sometimes, like Ted Lasso says, "If you're comfortable while you're doing it, you're probably doing it wrong." I love the opportunity to sit with clients and provide the space needed to establish new patterns of behavior and thinking that can assist in finding a new normal.
What do you find most rewarding about your work?
The opportunity to come alongside clients and be a supportive person, providing a space that helps them navigate life toward their goals is so rewarding. Each of my clients is the expert in their own life; I'm just here to ask the questions!
Therapy sessions with Meg
What will our first session together be like? What happens in ongoing sessions?
Our first session is a get-to-know-you, the client, opportunity. I enjoy spending this time learning about your history, your support systems, your goals, and your hierarchy of values. And, of course, anything else you'd like to discuss!
Are there any books you often recommend to clients?
Dropping the Baby and Other Scary Thoughts by Karen Kleiman and Amy Wenzel
How do I know that it's time to start seeking therapy?
If you feel like you might want to start seeing someone, that's the sign! There is no minimum criteria or set of circumstances that a person has to meet in order to start chatting with a therapist. Every person can benefit from a safe, non-judgmental environment to process through life's situations!
How can I prepare for our first session?
The best thing to do to prepare for a first session is to start to envision what your goal for our time together might look like. No two client experiences are the same, and it is important to me that I tailor our sessions to your needs. Also, what is said in the first session isn't then carved in stone, so please remember there is flexibility in our work together!
How will I know it's time to end my time in therapy with you or reduce session frequency?
You are the expert in your life, as well as in your emotional journey! I have had clients who prefer to meet weekly to discuss a myriad of topics, and I've had clients who have "graduated" from our time together. We will be in close collaboration about your specific goals, how you feel you're progressing between sessions, and how frequently you feel our sessions can best serve you.
Visit Meg's profile to watch to read more about her and contact her for an initial consultation!