Marcelle Little is a Licensed Marriage and Family Therapist in Los Angeles, CA specializing in trauma, anxiety, depression, addiction, chronic disease, and relationship challenges. Marcelle takes a holistic approach to therapy that often includes mindfulness, meditation practices, yoga, EMDR, and somatic-based approaches to help clients foster a greater mind-body-spirit connection. Marcelle also uses her own path to healing and her exploration of cultures around the world—including West Africa, East Africa, and Europe—as inspiration for her work with clients and foundational to her diverse and welcoming therapy practice.
We asked Marcelle more about her work with clients and her guiding philosophies on therapy.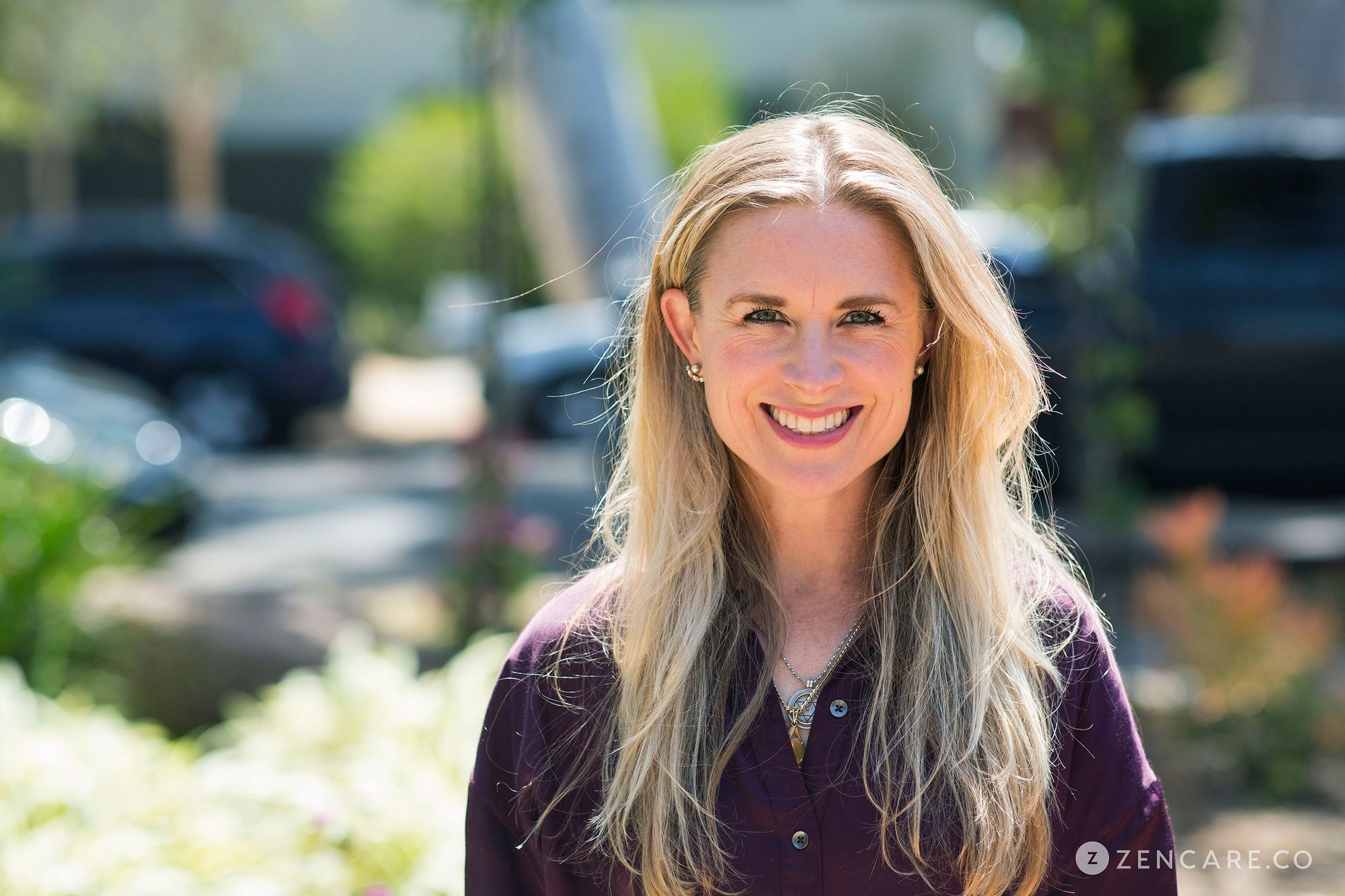 Marcelle's background and personal life
How did you decide to become a therapist?
I decided to become a therapist through my own life experiences in pursuit of healing.
What was your previous work before going into private practice?
I conducted international research on HIV/AIDS prevention, worked as a health coach, and worked in the health food industry, eventually starting my own company.
What do you enjoy doing in your free time?
I enjoy hiking, dancing, meditating, sitting under the stars, traveling, cooking, practicing yoga, and laughing.
Marcelle's specialties and therapy philosophies
What guiding principles inform your work?
My work is guided by a holistic framework that includes the body, the emotions, the nervous system, and the spirit. I have attended my share of trainings and come from a wellness background that's grounded in yoga and mindfulness. I combine various healing modalities that have assisted me in my own healing journey.
What clientele do you work with most frequently?
I primarily work with clients from 23-55 years of age who are looking for support with anxiety, depression, ADHD, impulsivity, codependency, self-confidence, relational conflict, and trauma-related issues.
Can you tell us more about your specialty in complex trauma?
More than half of adults in the U.S. report a traumatic event in their lifetime. Ongoing trauma, or unresolved symptoms related to trauma, can affect overall mental and physical health—including, but not limited, to anxiety, depression, somatic experiences, and addictions. Many clients that I have worked with have come from a dysfunctional family system and have perhaps "talked" about it but not moved through it. This is where I come in to bring somatic awareness to the underlying experience of trauma within the nervous system.
Can you tell us about your work with clients struggling with anxiety, particularly with regards to relationships?
Most often, anxious attachment is due to misattunement and inconsistent parenting, and it can result in low self-esteem (imposter syndrome), a strong fear of rejection or abandonment, and clinginess in relationships. The good news is that with guidance, support, and effort, this style can change towards a secure attachment style.
What do you find most rewarding about your work?
It's most rewarding to learn about the complexities of what it means to be human.
Therapy sessions with Marcelle
What will our first session together be like? What happens in ongoing sessions?
The first session is an intake assessment to go over historical information and goals for treatment.
How long do clients typically see you for?
I see clients for a minimum of 3 months for short-term therapy and up to 1-3 years for longer-term therapy.
Are there any books you often recommend to clients?
Do you assign "homework" between sessions?
I find that skill building takes time and consistency and through practice transformation happens faster and becomes more sustainable. Utilizing skills and practices in-between sessions can increase the chances of a client's transformation—though homework is self-directed and there are no requirements.
How do you help ensure I'm making progress in therapy?
I check-in after 6 sessions, though I encourage my clients to share with me if something is not working for them or if they would like to check-in or receive feedback before then.
How do I know that it's time to start seeking therapy?
It may be time to seek therapy if you're experiencing: sadness, depression, anxiety, isolation, chronic pain; impulsivity, difficulty focusing, thinking the worst (hypervigilance), low self-esteem, or relational issues.
How can I prepare for our first session?
You can complete the paperwork and spend time answering the intake assessment, which can help you gain clarity on your path and what you specifically want to focus on. In addition, think about how you ultimately want to feel and the version of you that wants to come through.
How will I know it's time to end my time in therapy with you or reduce session frequency?
When symptoms reduce, skill-building increases, and overall mood increases it may be time to reduce session frequency. At times, we may overcome one challenge and find that another issue comes up; this is when ongoing, long-term therapy can be supportive.
Why should I seek therapy, rather than turning to my partner, friends, or other loved ones?
A safe person who listens without judgement is essential to wellbeing. Because of a therapist's clinical training, they can support people in understanding their emotions, link the past to the present, provide coping skills, and repair relational wounds. Although partners, friends, and other loved ones are paramount to one's healing journey, it's essential to have a professional trained in psychology to provide the most supportive care.
What advice would you share with therapy seekers?
I often hear "I wish I did this sooner," and it's something I have told myself. The sooner you begin this journey, the easier the path will be.
Visit Marcelle's profile to watch her introductory video, read more about her, and book an initial call!