Maggie Wilhelm is a Licensed Professional Counselor providing remote therapy to clients throughout the state of California. Maggie specializes in working with women across the lifespan dealing with low self-esteem, relationship challenges, major life transitions, or trauma. Maggie's work with clients is rooted in CBT, which she uses to help clients make sustainable life changes and better understand the connections between their thoughts, feelings, and behaviors. Maggie is also certified in Trauma-Focused CBT and brings knowledge of other evidence-based modalities, including Interpersonal Therapy and DBT, to her sessions with clients as well.
We asked Maggie more about her work with clients and her guiding philosophies on therapy.
Maggie's background and personal life
How did you decide to become a therapist?
I have always been a helper. In high school, I became the person that everyone confided in. Empathy and compassion come naturally for me, and I am fascinated by psychology and human behavior, so therapy felt like my perfect career. When I told people I wanted to be a therapist, the response was always, "Oh YES! You will be so good at that!"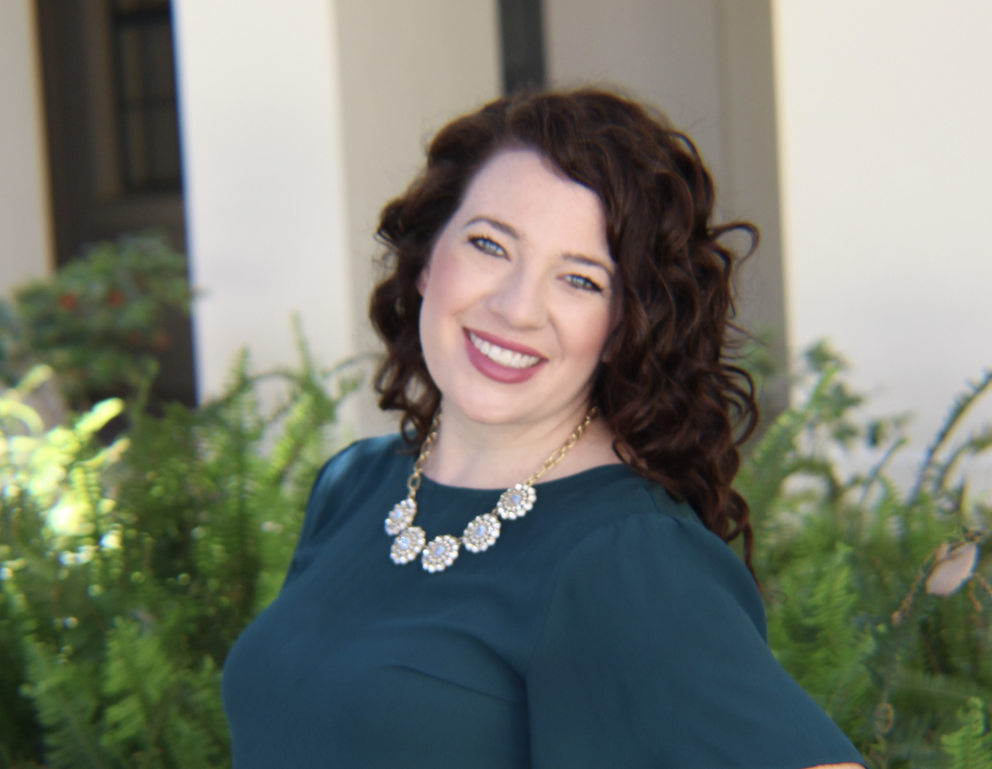 What was your previous work before going into private practice?
My internship in graduate school was working with homeless military veterans with substance use problems. Upon graduating, I first worked in an eating disorder clinic. I then moved to Los Angeles and worked in community mental health for five years. I have always been passionate about social justice and working with underserved populations, so these jobs were very fulfilling & meaningful.
What do you enjoy doing in your free time?
Some of my free time favorites are quality family time, movie nights, baby snuggles, dance parties, hiking, being in nature, (non-Covid) concerts, anything Oprah, & deep chats with great friends. I'm a huge fan of self-growth & empowerment, & love an inspirational experience.
Maggie's specialties and therapy philosophies
What guiding principles inform your work?
My practice is personalized, compassionate, and evidenced-based with a focus on the principle of Acceptance versus Change. I help clients work on self-growth (finding your voice, living within your values, making meaning, healing and empowerment), as well as creating healthy relationships by learning to set healthy boundaries and communicate assertively. By embracing Acceptance versus Change, we are empowered to change the behaviors that are holding us back from the becoming the best version of ourselves.
What clientele do you work with most frequently?
I typically work with young adults & middle aged women struggling with self-worth issues and identity shifts. My strengths & training help me connect with women, as I am passionate about helping women feel empowered and find their voice!
Can you tell us more about your specialty in self-esteem?
The number one issue that I see holding people back is low self-worth or self-esteem. No matter what mental health issues a person struggles with, if they have negative self talk or don't believe in themselves, these core beliefs can really limit us from achieving our full potential or even from working towards our goals.
The work in therapy is to identify what negative beliefs a person has about themselves, unpack those beliefs, begin the healing process, and then develop new healthy beliefs that help us work towards our goals. I often start with a very simple intervention which involves asking the client, "is that helpful?" If the answer is no, that's where the work begins.
Can you tell us more about your work with clients navigating relationship issues?
As humans, we have a natural desire for intimacy and connection. However, human behavior is complicated and complex. Many of us grow up without healthy modeling of how to handle conflict, so we never learn to take responsibility for our actions, forgive, ask for help, work through difficulties, or communicate our needs and wants. This can leave us feeling lonely, disconnected, unheard, and prone to self-sabotaging good relationships.
As a therapist certified in Interpersonal Psychotherapy, I help clients process and heal old wounds, learn new relationship tools, find their voice through assertiveness and increase their support system by building connection, intimacy, & support.
Can you tell us about your work with clients on identity development?
Through each stage of life, we grow and develop new aspects of our personality. While many of these shifts can be exciting – such as going to college, getting married, becoming a parent – there are many identity shifts that can be very stressful and even cause us to question our role and meaning in life. Some of the most common transitions include a break-up or divorce, becoming an empty nester, moving to a new city, a change in career, or the loss of something you previously tied to your identity. As these transitions occur, we commonly grieve losses from the past and question our new identity and our new roles. Much of the work lies in how we find meaning in this new space.
What do you find most rewarding about your work?
The consistent theme I experience as a therapist is my passion for helping clients achieve their highest potential. I am continuously amazed by the resilience and strength I see from clients who strive to better themselves, do the hard work in and out of therapy, and make the changes they are yearning to see in their lives. Accompanying people on their journey to recovery, peace, and wellness is my greatest privilege as a therapist.
Therapy sessions with Maggie
What will our first session together be like? What happens in ongoing sessions?
In our first session together, we will spend time getting to know each other. I will send you paperwork to fill out ahead of time (to save time in session) so that I can learn about your history, what brought you to therapy, and what goals you have moving forward. Most importantly, I will work to create a safe and non-judgmental space for you to be open and vulnerable. It's in the deep work that you process and heal old wounds in order to work towards your goals and create sustainable change to help you be the best version of yourself.
Each week in session we will set an agenda to identify what is most important for you to work on. I will help you identify barriers of what is getting in the way of progress, teach new coping skills, offer therapeutic interventions, and help you process/heal in order to find growth and make meaning of difficult situations.
Are there any books you often recommend to clients?
This can really vary, depending on the client and the goals they are working on, but my top two recommendations are:
Do you assign "homework" between sessions?
I do not assign homework every week, but there are many weeks that I do. The reason for this is that therapy typically only occurs one hour per week; however you are present in your life 24/7/365, so there is often work that needs to be done in between our sessions in order to help you grow. The homework would always be relevant to the topics you bring up in session, and there is always purpose behind it. Homework is also mutually agreed-upon between both of us so that is is MOST helpful to you and your goals!
How do you help ensure I'm making progress in therapy?
The way that I ensure clients are making progress is by frequently talking about it with them. Typically, I check in with clients about two times a month and ask for feedback. I check in to see if there is something they need more of or less of in the session, what has been most helpful, and gather feedback from them about how we can improve our time together. This is a very important part of our session and it's integral to the person's progress. I welcome feedback, as I feel it helps both of us individually and in our relationship.
How do I know that it's time to start seeking therapy?
The biggest indicator that it is time for professional help is that you are not functioning in your life as well as you used to. This could appear in the form of not being able to complete daily life tasks, having difficulty maintaining healthy relationships, finding that you don't enjoy activities as much as you used to, noticing that you are less motivated, or finding it difficult to reach out to your support system and get help. All of these could be signs that you need extra support, and there are many qualified therapists who can help you through this difficult time!
How can I prepare for our first session?
For the first session, all you need to do is fill out the paperwork I send you and come prepared with an open heart and mind. I will take care of the rest! I think it's very brave to get the help you need, and I know how hard it is just to show up. If you feel anxious, I recommend doing something relaxing before session (yoga, meditation, exercise, listening to calming music, etc.) and we will discuss how I can help ease that anxiety in the session. Most clients tell me they feel MUCH better after the first session and getting to know me. I can guide you through the process and answer any questions you have in that first session.
How will I know it's time to end my time in therapy with you or reduce session frequency?
This is another area where I get feedback from you. If you are coming to session and don't have much to talk about, or report that things are going well and you have been feeling healthier and happier, we will have an open discussion about reducing your sessions to every other week or monthly. Many clients choose to reduce sessions this way as opposed to ending therapy, as this helps you gain more independence and practice coping skills while still checking in and getting support. Then, if you find that two times a month is not enough, we can always return to weekly sessions. This would be an open and honest discussion between the two of us to determine what's right for you!
Why should I seek therapy, rather than turning to my partner, friends, or other loved ones?
While our support systems are imperative in our mental health and wellness, a therapist can provide a neutral, safe space that gives you the opportunity to express yourself without any judgment or bias.
Friends and family provide amazing support, but they they can also have opinions or biases that aren't always in your best interest. A therapist will provide non-biased feedback and is clinically trained to give evidenced-based interventions to support you.
What advice would you share with therapy seekers?
Find the right therapist for you! If you begin with someone and it doesn't feel right, it's ok to change providers. This is an extremely important part of your journey to healing, so don't be afraid to try out a few people in an effort to find someone who helps gets you and challenges you!
Visit Maggie's profile to watch her introductory video, read more about her, and book an initial call!