Kristen Quinones is a Licensed Clinical Social Worker in New York City specializing in anxiety, OCD, attachment issues, and relationship challenges. We asked Kristen more about her work with clients and her guiding philosophies on therapy.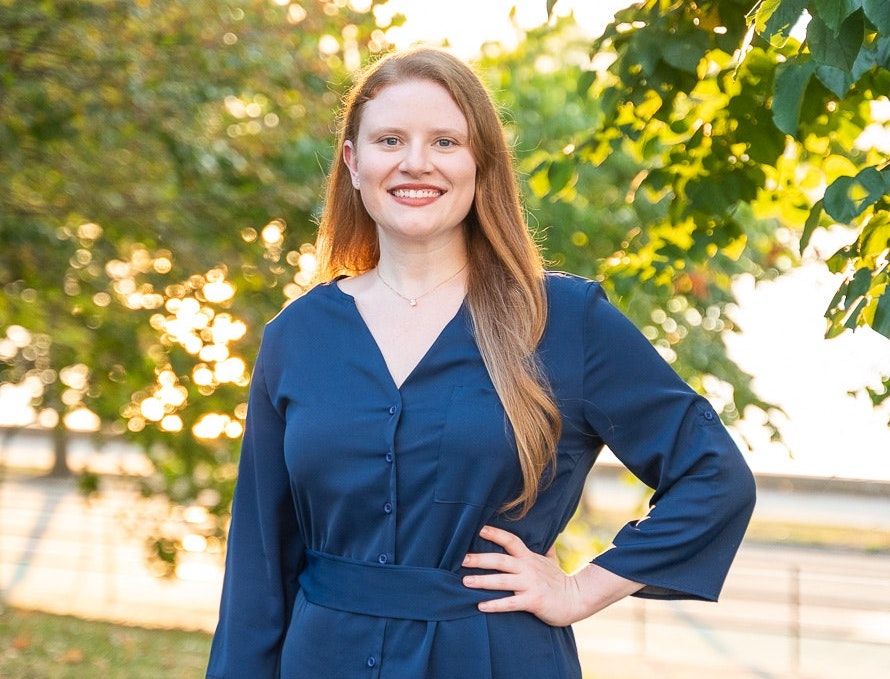 Kristen's background and personal life
How did you decide to become a therapist?
At an early age I thought about becoming a teacher, because I liked helping my classmates with schoolwork. I always enjoyed teaching and learning. Throughout elementary and high school I formed these really impactful relationships with guidance counselors and became more interested in counseling and psychology. After taking some classes in this subject my path to helping others felt more clear, and I knew counseling could also incorporate my passion for teaching and supporting others.
What was your previous work before going into private practice?
Before going into private practice I worked with runaway, homeless, and foster care youth and families providing case management and psychotherapy.
What do you enjoy doing in your free time?
In my free time, I enjoy trying new coffees, getting outside (preferably by the water), and listening to music.
Kristen's specialties and therapy philosophies
What guiding principles inform your work?
Three guiding principles that inform my work are creating a safe and non-judgmental space for my clients to explore anything they choose to, fostering a sense of curiosity to encourage learning and self exploration, and encouraging the work to strengthen one's relationship to oneself.
What clientele do you work with most frequently?
The clients I mostly work with are adults, many ages 25-45, who come into therapy to work on anxiety, relationships, and boundaries. I feel passionately about empowering adults to learn new skills and take steps to build the lives they truly want through building their mental health and sense of self.
Can you tell us more about your specialty in anxiety?
Anxiety can feel debilitating for anyone- no matter what form it takes. Whether it's ruminating or intrusive thoughts, physical symptoms of feel unwell, or compulsive behavior, anxiety management requires having a specific skill set. I teach my clients concrete skills and a new framework for how to think about anxiety, so that they feel a sense of control in their lives and less fear about experiencing anxiety.
Can you tell us more about your specialty in boundary setting?
Boundary setting is an essential part of living a healthy and balanced life. Setting boundaries with oneself and with others are equally important. I help my clients identify boundary needs, communication skills to set them, and distress tolerance skills to move through the discomfort that may come up during boundary setting.
Can you tell us about your specialties in attachment & relationships?
Many of my clients come to therapy wanting to improve their relationships and work through an anxious attachment style. This requires us to explore significant history and gain insight into relational patterns, learn new emotional regulation, communication, and distress tolerance skills, and identify actionable steps clients can take to build meaningful and safe relationships.
What do you find most rewarding about your work?
The most rewarding part of my work is witnessing growth and change as my clients work hard to put their therapy work into practice.
Therapy sessions with Kristen
What will our first session together be like? What happens in ongoing sessions?
Our first month of sessions are a getting to know you period where we explore important history and goals. This not only gives me important background, but also allows time for you to feel comfortable sharing more with me as we go. After we have identified goals or areas of focus, we spend ongoing sessions exploring how to work through them. Sessions are interactive and collaborative. A session can be more about processing or more about learning skills depending on what you need.
How long do clients typically see you for?
I have some clients who have worked with me for many years, with the frequency of their sessions changing during different phases of their life. I have others who come in short term to work on specific goals and then happily end therapy when it is no longer needed.
Are there any books you often recommend to clients?
Letting Go of Good by Andrea Mathews
Do you assign "homework" between sessions?
Sometimes I will encourage homework between sessions if we are doing skills based work or trying to build new habits. Homework can include experimenting with (trying) a new behavior, worksheets, or logging.
How do you help ensure I'm making progress in therapy?
I check in with my clients regularly about how they feel in our working relationship, in sessions, and regarding their therapy goals. It is an ongoing open conversation. I feel that this should always be an open dialogue.
How do I know that it's time to start seeking therapy?
There are so many reasons to start therapy. You may feel a longing to have some time in your week that is just for yourself, to process your feelings in a safe unbiased space. You may feel a sense of urgency to learn new skills to manage difficult symptoms relating to your mental health. You may feel confused or uncertain about how to tackle a problem or life stressor. There is never a wrong time to start therapy, as it should always feel like an added support in your life.
How can I prepare for our first session?
I ask my clients to come to the first session with a sense of curiosity. I will always follow your pace and what you are comfortable with. We can start with your history or with where you are in your life that day, there is no wrong way to start getting to know you.
How will I know it's time to end my time in therapy with you or reduce session frequency?
It is time to reduce therapy frequency or end therapy when you feel that you have reached your goals and are no longer feeling a sense of need for professional support. This can look different for everyone. If you feel confident in your ability to use coping skills, have built and are maintaining a strong social support network, and have minimal life stressors those could be good reasons to explore less therapy.
Why should I seek therapy, rather than turning to my partner, friends, or other loved ones?
Therapy is different from speaking to loved ones. Your therapist is responsible for providing you with unbiased feedback, holding you accountable and "holding up a mirror" to show you important insights, teaching you new skills and perspectives, and giving you the support you need to prioritize and strengthen your well-being. Like loved ones, therapists should be respectful, caring, and helpful. However, these relationships are not one in the same. You benefit in different ways from working with a professional to build your mental health. You deserve that time and space in your week to focus on you.
What advice would you share with therapy seekers?
My biggest advice is to be open and be selective. This may sound counterintuitive, but it is true. Be open to the experience of therapy and give a therapist a chance, meeting for 2-4 times initially. Then be selective. If it does not feel like a good fit, move on and try to find someone new. You deserve an excellent match. The therapeutic relationship is just as important as the style of therapy. Be selective and work with who is going to be the most helpful for you.
Visit Kristen's profile to watch her introductory video, read more about her, and book an initial call!