Dr. Karen Wachtel is a clinical psychologist in Nassau County and Manhattan, NY specializing in anxiety, relationship issues, life transitions, and learning disabilities. As a mother of two children herself, Dr. Wachtel also has expertise in parenting concerns - including those that arise in the pregnancy/postpartum period - and enjoys collaborating with parents to find active interventions that can address both their own and their child's difficulties and needs.
We asked Dr. Wachtel more about her work with clients and her guiding philosophies on therapy.
Dr. Wachtel's background and personal life
How did you decide to become a therapist?
I come from a family of therapists and initially was hesitant to follow in the footsteps of my family! However, I knew from a very young age that I had a unique ability to understand people and to take on different perspectives. I have always been someone who tries hard to understand and appreciate "the other side" of things, a trait that has proven to be tremendously helpful as a therapist.
As a young adult eager to find work that felt meaningful and that would truly help people, I eventually overcame my concerns about following in my family's footsteps and decided to give therapy a chance. I loved my first job as a counselor at a special education school and was fascinated by the subsequent research I did studying mother-child interactions. I knew that I had found my calling!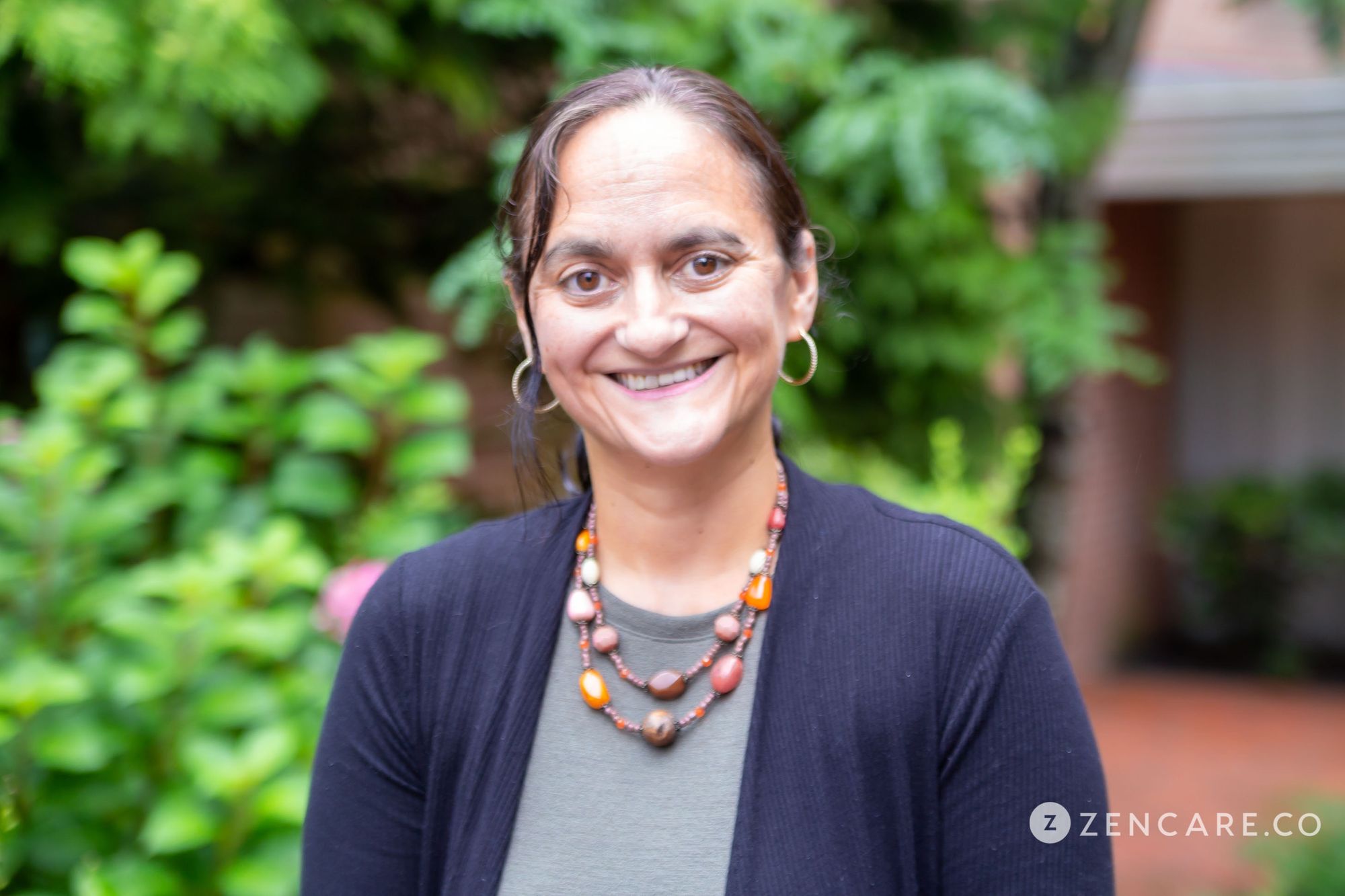 Dr. Wachtel's specialties and therapy philosophies
What guiding principles inform your work?
When someone decides to meet with me they are doing so because they recognize that something is not going right; they want help, not to be judged or told what they are doing wrong.
As a therapist, I work in a collaborative manner to help my clients better identify, understand, and confront their difficulties. I am guided by the principle that nobody "wants" to feel distress and even maladaptive coping styles or relationships generally come from a good place. If we can better understand one's difficulties, we can work together to make meaningful change.
What clientele do you work with most frequently?
I work with a variety of clients. A good deal of my clients are young adults who are struggling with relationship or career issues. Often these individuals are currently in or have recently finished college and have begun to feel lost, lonely, or anxious about their new roles and responsibilities.
I also specialize in parenting work. I work with new parents who are feeling overwhelmed and anxious about their roles as parents and with parents of toddlers or elementary school-aged children who are concerned about their children or wish that family life was less stressful.
Can you tell us more about your specialty in life transitions?
I work with individuals of all ages who are going through life transitions, such as starting college, starting a first job, starting or ending a relationship, or beginning a family. While these transitions are often traditionally associated with success or progress, they can also cause a good deal of stress and anxiety for individuals. This can be particularly confusing or upsetting for individuals who feel they are "supposed" to be excited, appreciative, or happy about the changes.
When working with individuals going through such life transitions, I try to help them to confront the anxiety they are feeling and encourage them to allow themselves space for these ambivalent feelings. Having worked with many individuals over the years I am often able to provide a safe and reassuring place where concerns and anxieties can be voiced and faced.
Can you tell us more about your specialty in working with parents?
Becoming a parent can be one of the most thrilling and most terrifying events in our lives. In the early stages, I help new parents who are feeling stressed, anxious, depressed, or disappointed by providing support and practical suggestions to help make the transition feel smoother and improve the bond between child and parent.
As children get older, the stresses of parenting evolve; whether it's difficulty managing a child's tantrums, concern about a child who does not seem to be bonding with his peers, or disappointment about the parent-child relationship, I work with parents to help them feel more confident and less stressed by their roles. I also help parents develop skills they can use themselves to help their children to address their difficulties.
Can you tell us about your work with clients struggling with anxiety?
Anxiety is extremely prevalent everywhere these days! With COVID-19 came anxiety about our own health, family members, and job security. Further, isolation and decreased options for activities to keep us busy has resulted in even more time to worry and fewer distractions.
I work with individuals of all ages who are coping with anxiety, and I give clients the opportunity to both share their anxieties in a safe place and practice learning how to manage and fight their anxiety with relaxation techniques, cognitive behavioral techniques, and self-talk.
What do you find most rewarding about your work?
Seeing people make changes and begin to feel better! I truly believe that we all continue to grow and change throughout our lifetime, and I work hard to help people get "unstuck" from problematic situations, relationships, or coping styles. When my clients begin to feel they have options and that they can shape their lives, it is extremely gratifying. I share in their joy!
Therapy sessions with Dr. Wachtel
What will our first session together be like? What happens in ongoing sessions?
I want to get to know you! During our first session, I give you the opportunity to get whatever is currently causing you distress "off your chest." I know that you likely came in with a particular concern, so I want to give you the opportunity to dig in right away.
I know that telling your life story can be anxiety provoking and tedious, especially for clients who have been in therapy before and dread having to fill a new person in on all that has happened. That said, who you are and your previous life experiences are important, so over time I will ask questions to help try to fill in the gaps and better understand you as a full person.
As we work, you can expect me to interject fairly frequently: to clarify, ask questions, offer observations, or make suggestions about how a problem might be addressed. I'm an active therapist and will work with you to sort out and address your concerns.
How long do clients typically see you for?
It really varies. I have some clients who I work with for a month or so and feel they have successfully addressed their primary concerns quickly and no longer need therapy. I have other clients who I work with for longer periods of time as they work through their challenges, gain insight, and make changes.
Other clients work with me intensely for a period of time and then come in periodically for "booster" work or as new issues come up. I am a flexible therapist who follows my clients' needs and do not prescribe to a "one size fits all" model when it comes to therapy.
How can I prepare for our first session?
No need to prepare! I know you may feel nervous, but I provide a comfortable environment where I suspect you will feel more at ease than you expected. If there is a lot on your mind, you will have the opportunity to talk about whatever feels most important at the moment. If, however, you are feeling more anxious and don't know where to start, I will ask questions and help guide you. We will work together to set goals, explore feelings, and find solutions.
Visit Dr. Wachtel's profile to watch her introductory video, read more, and book an initial call!