Joanna (Jo) Krasnisky is a Licensed Clinical Social Worker and Certified Yoga Teacher in San Diego, CA passionate about taking a holistic approach to therapy that fosters the mind, body, and spirit connection. Jo specializes in trauma recovery, working with members of the LGBTQ community, and child/maternal mental health, and they have specific advanced training on the topics of post-traumatic growth and infant mental health. In sessions, they regularly include an eclectic blend of approaches, including mindfulness meditation, yoga, Reiki, inner child work, and cognitive behavioral therapy.
We asked Jo more about their work with clients and their guiding philosophies on therapy.
Jo's background and personal life
How did you decide to become a therapist?
I  knew I wanted to be a therapist when I was in high school taking an AP psychology class. My favorite Aunt Jane was a therapist, and I always wanted her to be my mom.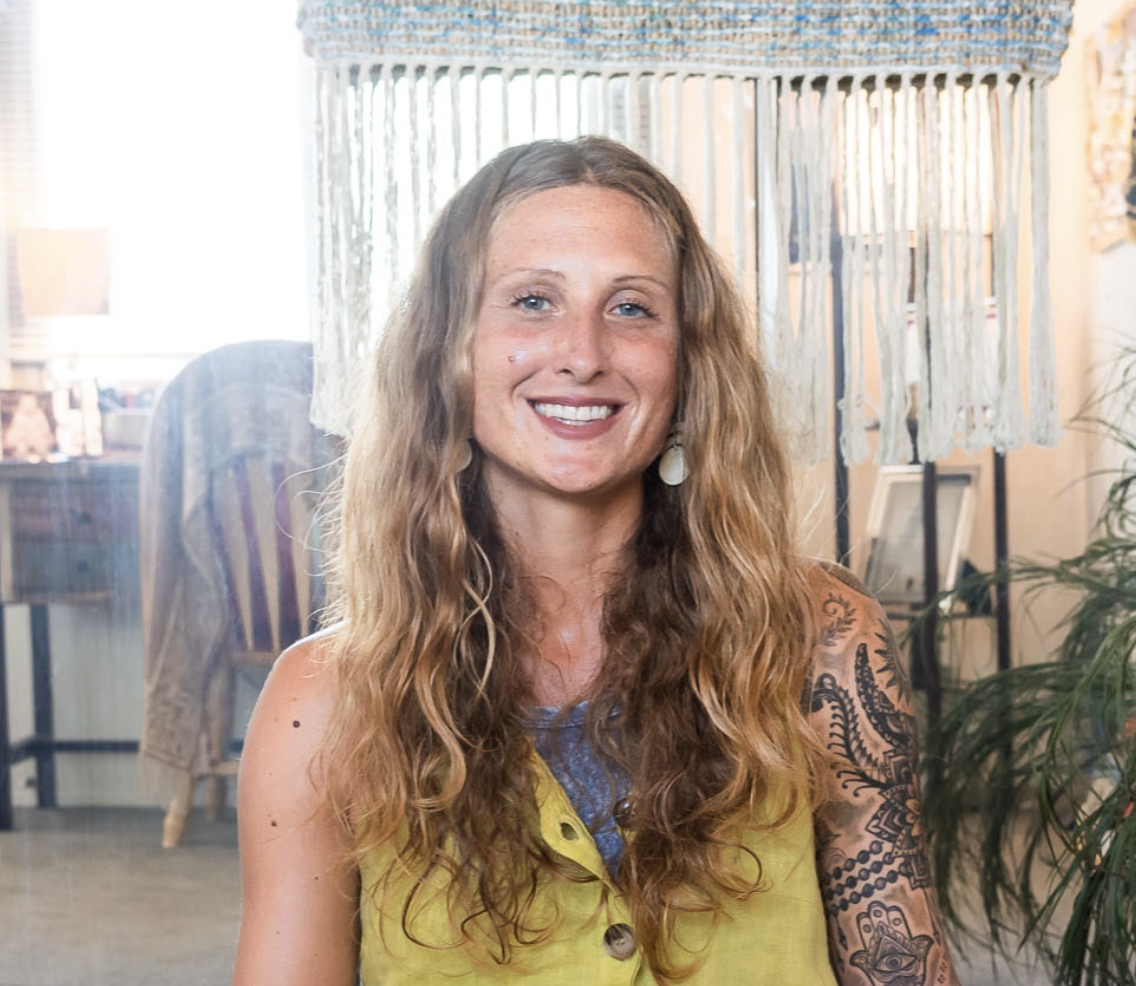 What was your previous work before going into private practice?
I was in a group private practice (Positive Change Counseling) and worked in community mental health in suburban and rural areas. I have also worked in the education systems in Detroit and Spanish Harlem, as well as the child welfare system in Brooklyn, NY.
What do you enjoy doing in your free time?
I enjoy reading, being in nature, doing yoga, running, dancing, drumming, and being with loved ones.
Jo's specialties and therapy philosophies
What guiding principles inform your work?
Mind-Body-Spirit healing. Living from the purpose of our souls. Being and exuding love. Transforming fear and uniting with the abundance within, rather than seeking outside of ourselves with distractions, numbing, or avoidance.
What clientele do you work with most frequently?
I most frequently work with trauma survivors of all ages or with pregnant moms and young children ages 0-6.
Can you tell us more about your specialty in PTSD and trauma recovery?
I offer space, an authentic relationship, and tools to allow survivors to heal themselves all all the levels necessary: Mind.Body.Spirit.
Can you tell us more about your work with members of the LGBTQI community?
I offer a safe alliance and unconditional positive regard for the exploration and empowerment of those who identify within the LGBTQI community.
Can you tell us about your specialty in working with infants?
I provide and offer social/emotional/attachment skills and guidance to moms and babies ages 0-6.
What do you find most rewarding about your work?
When clients are making a difference in the lives of others by passing on any healing knowledge and skills we practice and discuss in sessions.
Therapy sessions with Jo
What will our first session together be like? What happens in ongoing sessions?
During our first session we review confidentiality, discuss structure of sessions, challenges, strengths, goals, and begin to build a therapeutic alliance. I listen deeply and can also do most of the question asking if that is more comfortable to start. In ongoing sessions, we continue to build an alliance. I offer many choices to clients to help provide a flexible structure that is predictable and consistent. Often times, I offer mindfulness practice, grounding, or containment before we say see you next time.
Are there any books you often recommend to clients?
Do you assign "homework" between sessions?
I offer "home practice" or "home play" based on your goals, the tools I offer, and what we practice together in sessions. I may also email some supplemental healing resources.
How can I prepare for our first session?
Create a goal list or a list of feelings you want to experience more.
How will I know it's time to end my time in therapy with you or reduce session frequency?
We will know when there seems to be nothing to dive deep into—when you are feeling more integrated, confident, and are sharing your healing with others.
Why should I seek therapy, rather than turning to my partner, friends, or other loved ones?
Therapy offers an outside safe space with a professional who can be who you need them to be, without any judgement. Therapy offers skilled guidance.
Visit Jo's profile to watch their introductory video, read more about them, and book an initial call!