Jess Germano-Fokin is a Licensed Mental Health Counselor in private practice in Rochester, NY. Jess specializes in sexual health and intimacy concerns, as well as relationship challenges, gender identity, body image, mood disorders, and self-esteem issues more broadly. Jess takes a holistic approach to healing that encompasses the psychological, physical, and relational components of a clients' particular challenges. She also uses her background in as a life coach and her training in trauma-informed therapy to guide her work and provide a personalized therapy experience for all clients.
We asked Jess more about her work with clients and her guiding philosophies on therapy.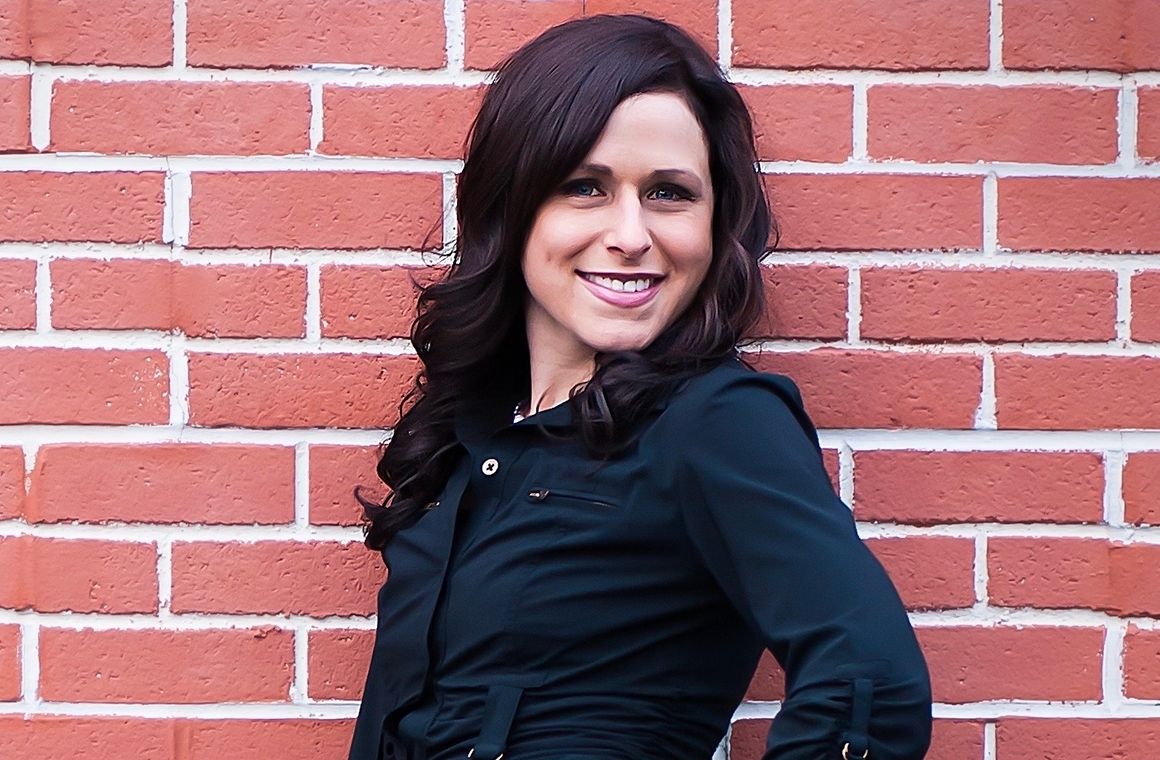 Jess's background and personal life
How did you decide to become a therapist?
I discovered I wanted to be a therapist that practices using an integrative model—focusing on four key areas of mental health: personal health, sexual health, intimate wellness, and relationships—when I realized there was a gap in our medical and behavioral health practices when it comes to providing comprehensive and collaborative care for patients.
What was your previous work before going into private practice?
I have extensive experience in the human services field. I've worked as a care coordinator, a substance abuse therapist, a teacher's assistant, and a therapist in other private practices before branching out and starting my own private practice.
What do you enjoy doing in your free time?
I love spending time with my family (my husband, my two boys, and our two fur babies). We are very outdoorsy, adventurous, and sport-oriented. I am very into working out to help with clearing and strengthening my mind and body. I also absolutely love summer beach vacations, and I will most likely live close to a beach someday soon.
Jess's specialties and therapy philosophies
What guiding principles inform your work?
I do my best to create a safe and comfortable space for my patients to talk openly and freely (to their comfort level) because I know this work is not easy. It is vulnerable and can be scary at times. It requires hard work, courage, determination, and dedication. It's truly investing in yourself.
What clientele do you work with most frequently?
I work with patients of all ages, in all stages of life, and in all types of relationships—focusing on holistic and integrative health.
Can you tell us more about your practice specialties?
I tend to see patients mostly experiencing anxiety, depression, and adjustment difficulties. My philosophy is that each person will encounter anxious or depressed moods at different points in their life; it's more about the degree that one is experiencing these types of moods and how they manage it.
The work I do in the area of sexual health and wellbeing fascinates me mostly because of the many different stigmas that still exist when it comes to this integral part of our personal health. A great deal of my work is psychosexual education and awareness in the earlier stages of the therapeutic process in order to help patients to discover and understand their sexual self.
Can you tell us more about your work with couples?
The intimate wellness and relationship work with couples I do focuses again on taking an integral approach to the different aspects of what constitutes a healthy and fulfilling relationship dynamic. I work with all different types of relationship dynamics, but most importantly help my patients discover and enhance their sense of self within the relational space. We focus on some key areas—such as identifying one's love language, having a voice, setting healthy boundaries/balance in the relational space, discovering the power of play/pleasure (all aspects, not just sexual), and (re)creating the spark in intimacy.
What do you find most rewarding about your work?
I absolutely love what I do and feel so very blessed that my patients welcome me into their different layers of life and allow me to be on their journey with them.
Therapy sessions with Jess
What will our first session together be like? What happens in ongoing sessions?
In the first session, we will complete a bio-psycho-social assessment to gather background information and discuss your presenting concerns. At the end of that session, I will make a clinical suggestion on how we should move forward.
How long do clients typically see you for?
Honestly, this is a difficult question to answer because of my therapeutic approach. My approach is very personalized and individualized and what works for one, may not work for the other.I have patients that I see for 3 months, 6 months, or years (more so for maintenance sessions). My philosophy is that what you put into therapy is what you are going to get out of it.
Are there any books you often recommend to clients?
I love educational reading, so there are many I recommend! To choose just a few authors... anything by Esther Perel, Ian Kerner, Laura Berman, Brené Brown, Batsheva Marcus, and Jennifer Sweeton.
Do you assign "homework" between sessions?
I have my patients engage in continuous work outside of sessions. This often includes some form of journaling, self-care, sexercise, guided somatic experiencing exercises, etc.
My philosophy is our journey is ongoing and consistency is key for the mind and body to experience positive growth. I emphasize to my patients that only doing the work on a biweekly basis for 50 minutes and truly being able to experience consistent change is unrealistic. Our brains and bodies require ongoing "practice" in order to create and enhance positive neural networks.
How do you help ensure I'm making progress in therapy?
I like to do what I call Revisit.Reassess.Revise.Resume with my patients on a monthly basis. I help patients find their voice in their relationships and try to do the same in our therapeutic journey with one another. I don't practice one approach with my patients. I like to meet them where they are at, understand what is going on for them, and help them to move forward. My motto: There is no one way. There is no right way. It's discovering your way.
How do I know that it's time to start seeking therapy?
Ask yourself if you are feeling and/or living your best self, including in any relational dynamic.
How can I prepare for our first session?
During the phone consult when a new patient is scheduling their initial session, I will encourage them to get started with journaling—if they are not already. I will remind them that it's more free writing with no filtering and that they can use whatever language or non-language they would like (i.e. drawing, painting, etc). Most importantly, it doesn't even need to make sense. We will make sense of it together in our sessions.
How will I know it's time to end my time in therapy with you or reduce session frequency?
We will revisit therapeutic goals on a regular basis to assess the need for therapeutic services.
Why should I seek therapy, rather than turning to my partner, friends, or other loved ones?
Sometimes it can be difficult to turn to a loved one and process things at a transparent level without experiencing fears of judgement, embarrassment, or vulnerability—to name a few. Also, I do believe there are some things that we don't need to necessarily process with a loved one, but that we more so need to explore it and make sense of it on our own before helping someone else to understand it.
What advice would you share with therapy seekers?
You deserve to feel like your best self and live your best life. I know it can be difficult to take that first step to ask for help or recognize a change might need to happen, but you will know you are in the right place with the right provider when you feel the energy and the powerful connection that is possible. At this point, you will know why you choose to begin this journey and become the boss of your own true self.
Visit Jess's profile to read more about her and contact her for an initial consultation!