James Marrugo is a Licensed Professional Counselor Candidate (LPCC) with offices in Boulder and Denver, CO. James works with adult clients on a variety of mental health concerns, including anxiety, depression, stress, and racial/cultural identity. James also has a particular specialty in working with adult men; however, he welcomes individuals of all genders (as well as individuals of all ethnicities, races, and sexual orientations) to his private practice. In sessions, James utilizes gestalt therapy, solution-focused brief therapy, and multicultural counseling to support his clients in developing self-awareness, mindfulness, and increased self-confidence.
We asked James more about his work with clients and his guiding philosophies on therapy.
James's background and personal life
How did you decide to become a therapist?
I knew I wanted to become a therapist when I realized how unhappy I was one day. I was not being honest with myself and everything I was doing was to make other people happy. It was at this time I decided to talk to a therapist, and I learned how important it is to be honest with who we are.
What do you enjoy doing in your free time?
I enjoy a variety of video games, spending time with my dogs, snowboarding, and watching Netflix with my wife. My most favorite hobby is eating new food while traveling.
James's specialties and therapy philosophies
What guiding principles inform your work?
Acceptance and honesty are my two guiding principles. I want my clients to know that I want to have honest conversation regarding the problems that need to be addressed and also acceptance for who they are. These two things combined create a non-judgmental environment so that each session feels worthwhile.
Can you tell us more about your specialty in anxiety?
Anxiety is a common issue in American culture, but each person has their own struggles regarding it. Anxiety can be paralyzing and inhibit people from fully enjoying their lives. Regardless of the source of the anxiety, I can help by never allowing a client to deal with their anxiety alone.
Can you tell us more about your specialty in depression?
Depression is another common problem and those struggling with depression often deal with feelings of hopelessness, lack of motivation, and/or suicidal thoughts. In my experience, those who struggle with depression do so because the life they are living is not the life they want, and they often cannot see the light at the end of the tunnel. I can help by creating a personalized roadmap that will make that light visible.
Can you tell us more about your specialty in working with male clients?
Men are taught to hide their true feelings and to show zero signs of weakness. This causes a toxic, painful, and isolating culture for men. One of the various struggles is that of emotional disconnection from the self. In my experience, I have seen many men admit they feel emotionally numb to the point where they feel hollow and empty. I can help by creating a judgement-free space to allow for open and honest dialogue with what is really happening inside.
What do you find most rewarding about your work?
Seeing my clients grow into happier people is what I find most rewarding. As a therapist, I often first meet clients when they feel their worst. It is my goal to work myself out of a job by doing the best I can with every person and every session. When I see an individual make the changes they need to feel better, I know I am one step closer to my goal.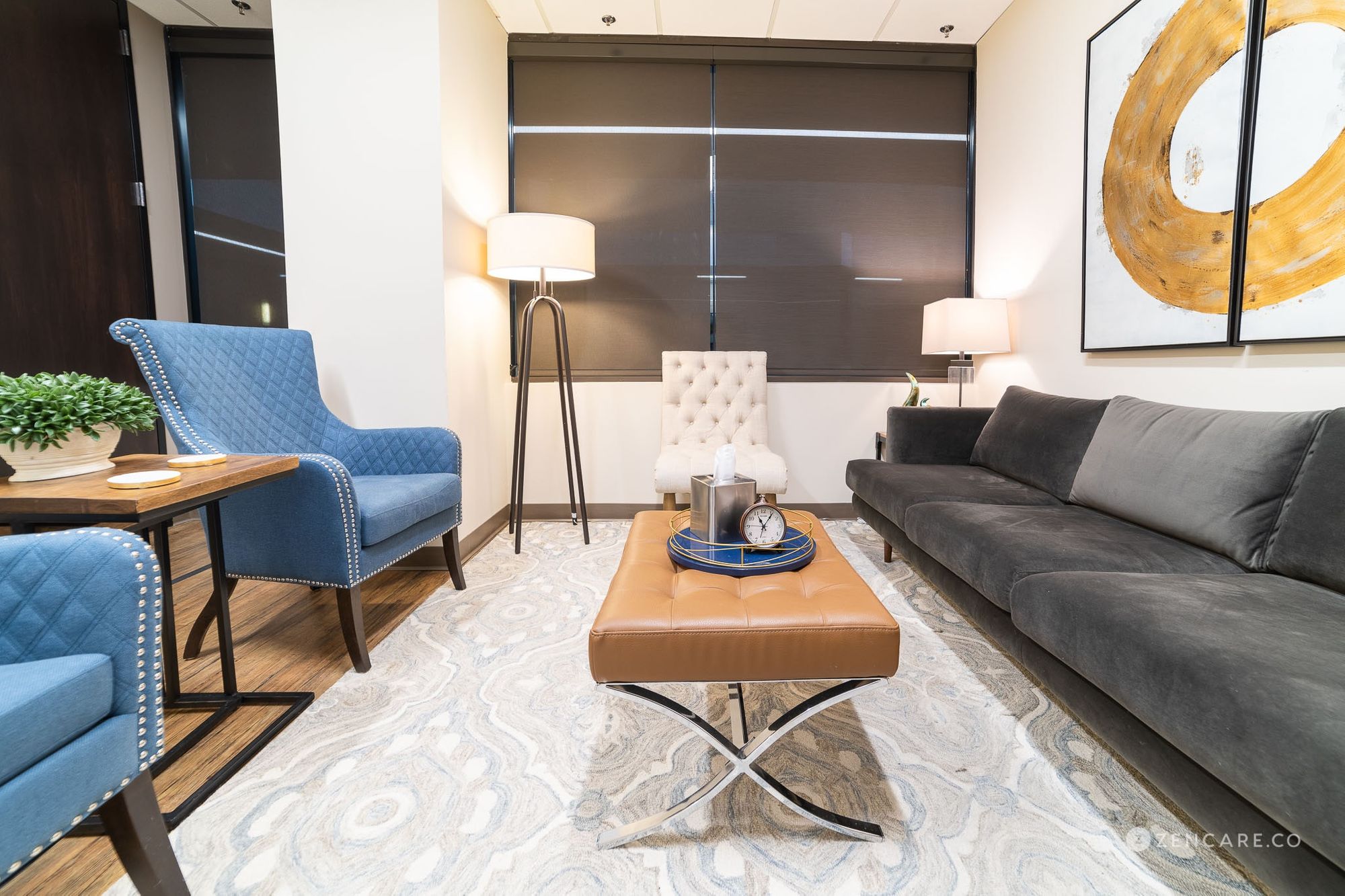 Therapy sessions with James
What will our first session together be like? What happens in ongoing sessions?
Our first session together will be focused on building trust. Our relationship will only work if you feel safe and secure in telling me your troubles. This will foster an ongoing relationship built around acceptance, so that we can have honest conversations regarding what needs to change in your life.
Do you assign "homework" between sessions?
I enjoy assigning custom tailored homework based on individual needs. Each person has different needs; therefore, I assign homework based on the individual instead of using a cookie cutter approach. I compare mental health to going to the gym. You can go once a week if you'd like, but the progress will be slow. The homework is designed to accelerate weekly growth.
How do you help ensure I'm making progress in therapy?
I check in once a month to make sure everything is in order. It is important to me that time, money, and effort is not being wasted. If at any point I am not the right person, I will personally assist you in finding someone who will be.
How can I prepare for our first session?
Aside from basic paperwork, be prepared to talk. Sessions with me are about having honest conversations. I want to listen so that I can help find solutions to the problems getting in the way of your happiness.
How will I know it's time to end my time in therapy with you or reduce session frequency?
You will know it is time to end therapy when you are able to solve problems without needing to talk to me. It is my goal to encourage each client to be self-sufficient so that they can depend on them self instead of depending on me.
Visit James's profile to read more about him and book an initial call!