Isolde Sundet is a therapist based in New York, NY and Austin, TX specializing in compulsive behaviors, anxiety, depression, and life transitions. In addition to working with individuals, Isolde is also passionate about working with couples navigating relationship challenges, disconnection, and intimacy avoidance. In sessions, Isolde uses a variety of evidence-based practices, including cognitive-behavioral therapy (CBT), dialectical behavioral therapy (DBT), and emotionally-focused couples therapy (EFCT).
We asked Isolde more about her work with clients and her guiding philosophies on therapy.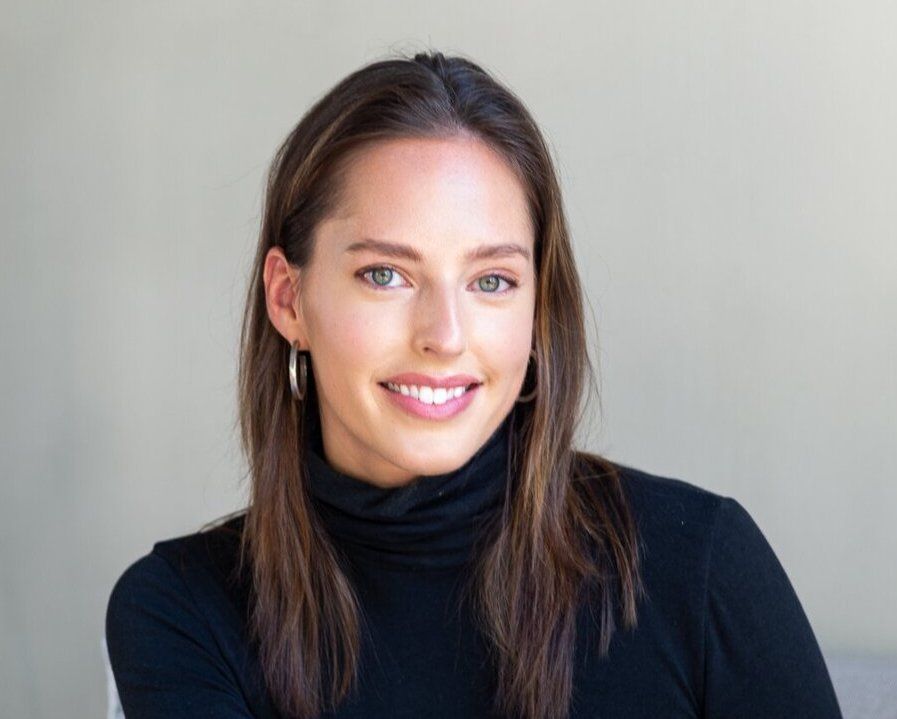 Isolde's background and personal life
How did you decide to become a therapist?
For as long as I can remember, I have placed immeasurable value on relationships; I am fascinated by people and appreciate when people are curious about themselves and others
What was your previous work before going into private practice?
I worked in a jail and at an agency where I provided individual and group therapy to people mandated for therapy after committing a sexual offense. Prior to that, I worked with attorneys in the mental health court system in Austin, Texas, where I advocated for and oversaw facilitation of treatment for clients with mental illness who had committed misdemeanors and felonies.
What do you enjoy doing in your free time?
I love swimming, horseback riding, traveling, reading and anything involving tacos!
Isolde's specialties and therapy philosophies
What guiding principles inform your work?
I have diverse clinical experience which allows me to work with clients from different backgrounds and treat a wide variety of concerns. I have specialized experience and training in working with compulsive and problematic sexual behaviors, including pornography addiction.
However, I work with many different kinds of people with many different kinds of concerns. I consider the breadth of my experiences to be my most valuable strength and the cornerstone of my ability to understand and connect with clients.
What clientele do you work with most frequently?
I have experience working with incarcerated and formerly incarcerated people in forensic settings. I also have a private practice in Manhattan, where my clientele is comprised of finance executives, lawyers, actors, and students, among others. I work with both adolescents and adults, and my practice is appropriate for anyone who feels stuck and wants to design a more fulfilling life.
What do you find most rewarding about your work?
Connecting with my clients and hearing about their experiences is most rewarding. I also find it incredibly rewarding when I see my clients grow and expand.
Therapy sessions with Isolde
What will our first session together be like? What happens in ongoing sessions?
I want to get to know you, but I also get straight to the point. I'm direct but non-judgmental and gentle in my approach.
Are there any books you often recommend to clients?
The Body Keeps the Score by Bessel van der Kolk and Drama of the Gifted Child by Alice Miller come to mind.
Do you assign "homework" between sessions?
I work coactively with my clients, which means I assign homework and partner with you to meet goals.
How do you help ensure I'm making progress in therapy?
Like most things in life, there are few promised outcomes in therapy. What I do pledge to my clients is that I will always try my hardest to understand your experience and will work to the best of my ability to help you.
How do I know that it's time to start seeking therapy?
It's different for everyone. If you're finding you're holding back from opening up and sharing with others, going to therapy is a great option.
How will I know it's time to end my time in therapy with you or reduce session frequency?
We'll talk about it! Sometimes I may bring this up; sometimes you might. If we notice that our work has become less about goals and more about just what's going on in your life, that might mean it's time to reduce session frequency or end therapy.
Why should I seek therapy, rather than turning to my partner, friends, or other loved ones?
You can do both! Therapy provides something different than emotional support from friends. Therapists are objective and always do our best to be honest. Furthermore, therapy is a long term commitment for yourself. It's something reliable and consistent–other relationships cannot always provide that.
What advice would you share with therapy seekers?
It's ok to "shop" around for a therapist. You should know by the 2nd or 3rd session if you're comfortable with your therapist.
Visit Isolde's profile to read more about her and book an initial call!