Hannah Joharchi is a Psychologist in Oakland, CA specializing in working with clients who identify as part of the LGBTQIA and/or the Black, Indigenous, People of Color (BIPOC) community. Particularly interested in helping clients build their identity and sense of self, Dr. Joharchi draws upon Internal Family Systems (IFS), Health at Every Size, and general social justice frameworks in her practice. Dr. Joharchi also has more expertise helping adolescents and young adults, navigate trauma, attachment issues, and familial conflicts that arise.
We asked Dr. Joharchi more about her work with clients and her guiding philosophies on therapy.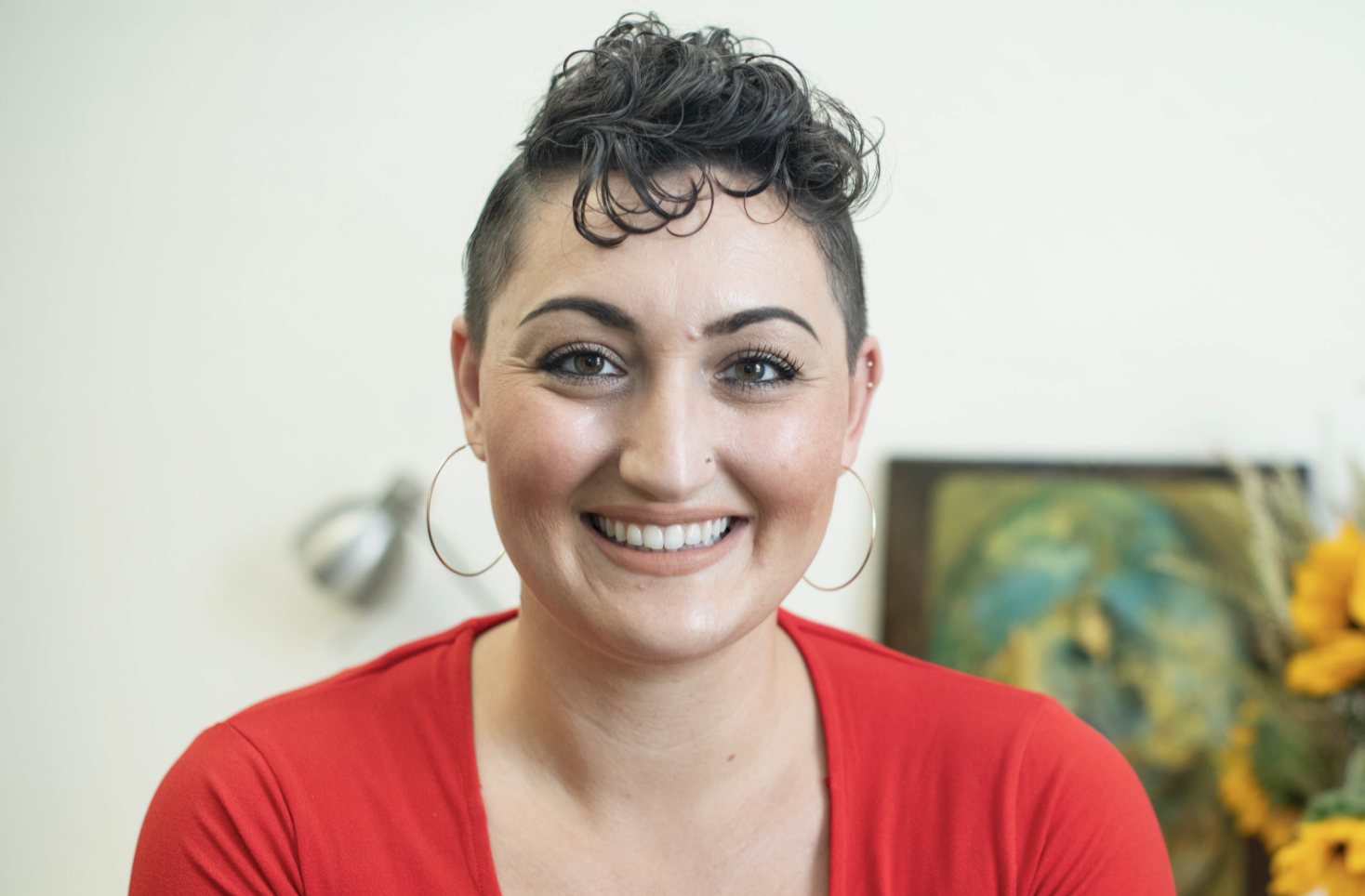 Dr. Joharchi's background and personal life
How did you decide to become a therapist?
I was trying to decide between immigration law and psychology when I met one of the sweetest people I've ever known. I was a mentor in a program where a child with an incarcerated parent is connected with a mentor. I knew I must continue to connect with people in this way and that being a psychologist was the right fit for me. Because he was never my patient, I've gotten to see him grow up over the years and I'm so grateful to know him.
What do you enjoy doing in your free time?
I enjoy dancing to Valerie June or Counting Crows records, watching movies, walking in nature, and cooking delicious new things.
Dr. Joharchi's specialties and therapy philosophies
What guiding principles inform your work?
Connecting someone with their inner guidance through inner-child healing work is my main approach. I believe codependency, perfectionism, self-criticism, and other protections block us from listening to that little voice inside begging to be heard. A nonjudgmental, warm, kind space can help that voice to be heard.
What clientele do you work with most frequently?
I most often work with young LGBTQ POC. As a Queer Iranian and White person, I believe other LGBTQ Middle Eastern people seek my services hoping their intersecting identities will be seen. I also work with Deaf folx since I'm fluent in ASL.
Can you tell us more about your specialty in trauma?
Healing professionals from across the globe, throughout time, have attempted to interrupt the trauma cycle. Through consciousness and healing, trauma patterns can be disrupted rather than continued, and one of the most curative parts of therapy is doing this through a strong therapeutic alliance.
Can you tell us more about your specialty in working with members of the LBTGQ+ community and/or with clients who identify as a person of color?
I love serving LGBTQ folx and their intersecting identities, as I am gender psychologist. Working with people of color is also an honor, and I acknowledge the privilege in the room as a White and Iranian American person. I use social justice and anti-racism lens to dismantle racist systems and support people in being heard in sessions. Again, what an honor.
What do you find most rewarding about your work?
I love seeing people listen to themselves when they have major insights and intuitions. It makes me so happy when there's less chaos or doubt in a client's life and they can hear themself. Sometimes this is done through lots of trust in a therapeutic alliance or a new mind-body connection through therapy, breathwork or visualizations, but no matter how it's achieved, I feel like we won when they say they now hear themselves.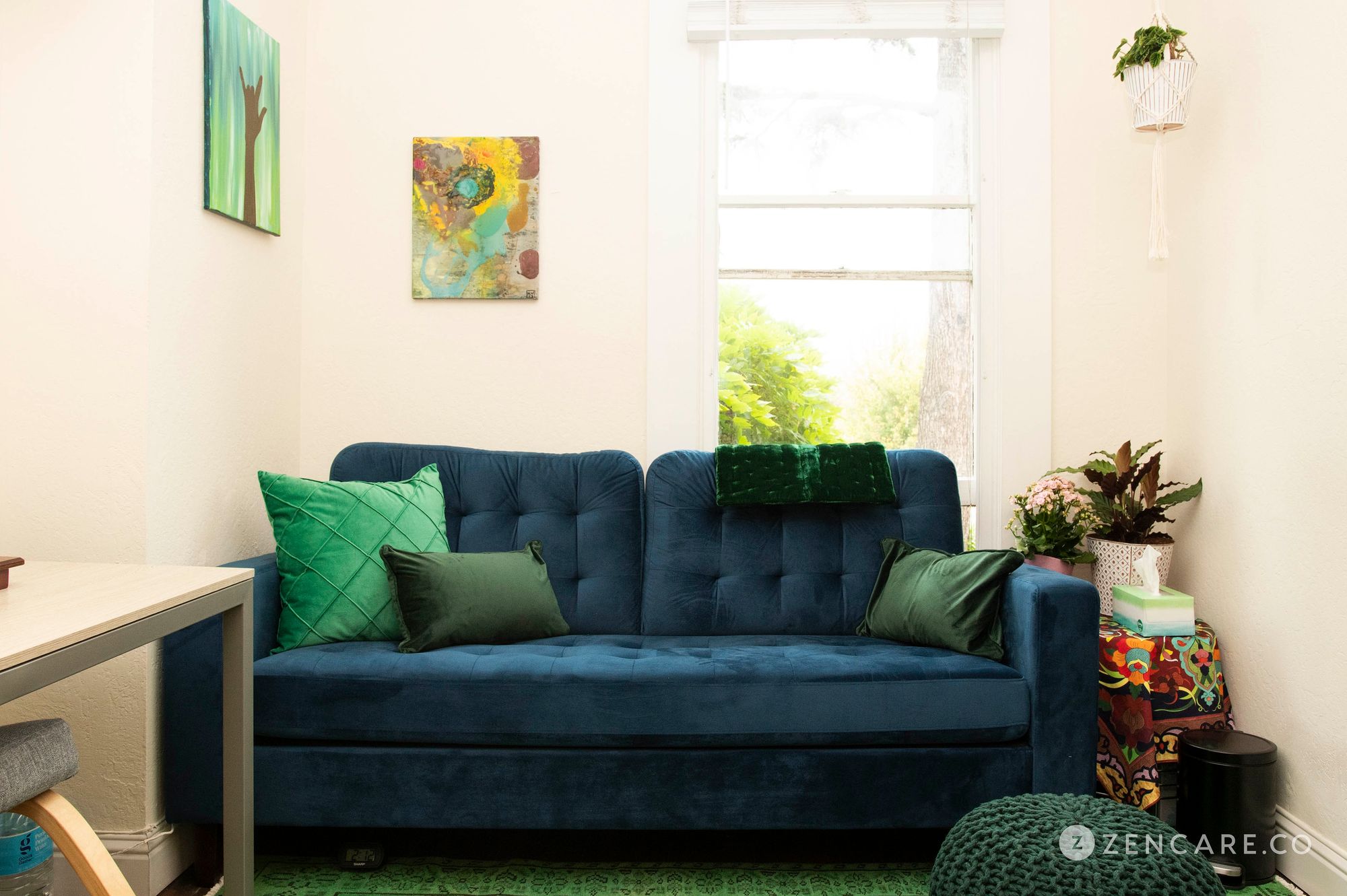 Therapy sessions with Dr. Joharchi
What will our first session together be like? What happens in ongoing sessions?
We have an intake where the person shares however much or little they want to. Sometimes people come in wanting to share their life story, and I help them slow down and connect with their body to identify emotions and where they come up for them in their bodies. Other times, being silent so the patient can feel heard is best, especially for those who's voice and perspective was crushed as a child.
We also talk about logistics they be curious about, such as emails outside of session, access to my weekly blogs, or what to do if they need a second session in one week. We will then schedule their next session, and I acknowledge that sometimes after a first session a lot can come up, much like a first workout at the gym. Also much like working out, I tell clients they will soon feel competent and energized rather than sore and knocked out by therapy. I also leave space and time in the first session for questions or anything I didn't ask that they wanted to share with me.
Do you assign "homework" between sessions?
Homework is only ever on the person. There's plenty of inner work my patients do without me assigning it, such as daily meditation, imagery, or finding a moment of joy everyday. I also trust a client's intuition. If they want a book recommendation, I have those on my website, or if they need imagery meditation, I have those on InsightTimer ready for them. Other than that, there's no homework with me, just their own intentions and inner work they decide on.
How do you help ensure I'm making progress in therapy?
There's the science of therapy and the art of therapy. For the most part, I believe in the art of therapy, but there's other things that help inform treatment too. Checking in with clients regularly gives me the best update on how they feel things are going.
How do I know that it's time to start seeking therapy?
Now. Anytime you'd like.
How can I prepare for our first session?
I often recommend my friend's (Dr. LaTrice Dowtin) article on my website. Dr. Dowtin discusses how to search for a great therapist match, and I think that's the only thing folks need to read before attending a free consultation or starting sessions with a healing provider.
How will I know it's time to end my time in therapy with you or reduce session frequency?
The person will feel they see and hear themselves. They'll feel more compassionate toward themselves, more integrated, more unified, and they'll be more of where they want to be internally (and perhaps even externally). Basically they'll be their own best friend, lover, and parent and emanate that to the world.
Why should I seek therapy, rather than turning to my partner, friends, or other loved ones?
The therapeutic alliance has been said to be one of the things that can help people recover from trauma. Therapy is so important for recovering from childhood wounds, societal poisons, and being the you that you've always been deep inside.
What advice would you share with therapy seekers?
I'm just so proud of you for braving our weird systems around accessing therapy. If you follow your inner guidance, I believe you'll find a kind, gentle match for you. If it's not a fit it is okay to say you need something different.
Visit Dr. Joharchi's profile to read more about her and book an initial call!