Elizabeth Mateer is a Licensed Mental Health Counselor Associate (LMHCA) in Seattle, WA currently providing telehealth sessions to clients through Washington state. Elizabeth has extensive experience working with clients on topics related to gender/LGBTQ identity, relationship challenges, anxiety, and depression. She also has experience providing both individual and group therapy sessions to clients struggling substance use disorders. Elizabeth approaches therapy sessions from a humanistic, compassionate lens and welcomes individuals of all faiths, ethnicities, races, ages, sizes, and abilities to her practice.
We asked Elizabeth more about her work with clients and her guiding philosophies on therapy.
Elizabeth's background and personal life
How did you decide to become a therapist?
I have always been a curious person, and the mind is such a fascinating thing to study. I noticed the more experiences I had as I made my way through life, the more I wanted to understand why people behaved and felt the way they did. As I was always the type of person that friends (and even sometimes strangers) confided in, becoming a therapist was the natural career path to take.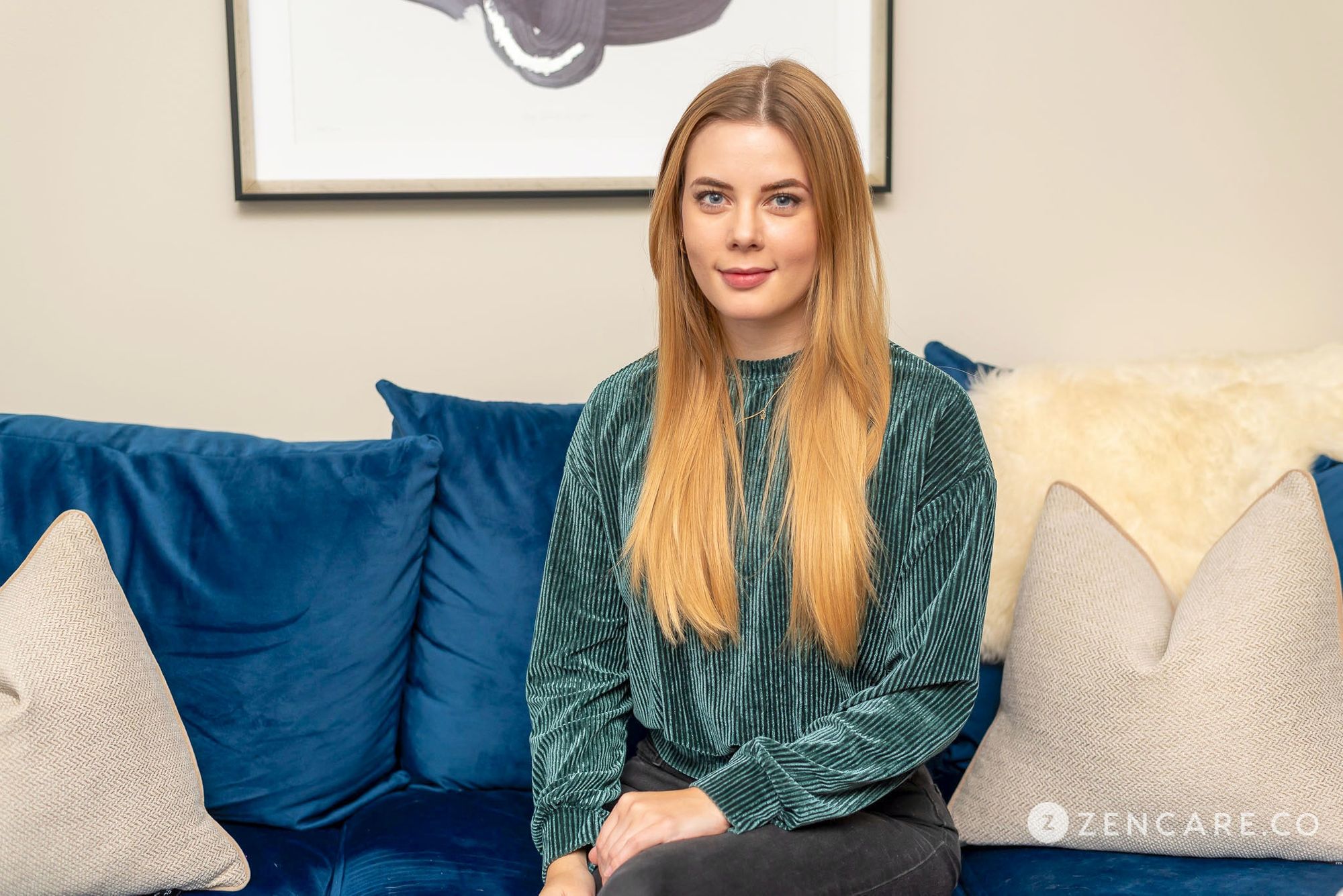 What was your previous work before going into private practice?
Before becoming a therapist and starting my private practice, I was in the performing arts field as a professional dancer and dance teacher in New York.
What do you enjoy doing in your free time?
I really enjoy being out in nature. Washington has an almost unfair amount of natural beauty, so pretty much any free time I have is spent on a hiking trail somewhere between the North Cascades and Olympic Mountains.
Elizabeth's specialties and therapy philosophies
What guiding principles inform your work?
My entire approach to therapy starts from a place of non-judgement. If someone feels judged, it is nearly impossible to start the healing process. The therapeutic relationship I create with my clients is the most important part of this, I try to create a collaborative space that allows for the exploration of thoughts, feelings, and experiences while being open to feedback throughout.
Can you tell us more about your specialty in working with clients navigating their gender and sexuality?
It's no secret that the LGBTQ+ community has historically been treated poorly within the field of psychology. I support individuals of all gender identites and sexual orientations. Some of the work we do together might include exploring what their identity means to them or navigating how to deal with discrimination, relationships, or cultural challenges. Whether my client is out and open about their sexual or gender identity, only out in some areas of their life, or still keeping it to themself, they will be respected and affirmed in the therapy setting.
Can you tell us more about your specialty in helping clients navigate relationship challenges?
Relationships can be tricky, yet they are so important to life satisfaction. Some of the most common themes that come up in therapy are navigating family, romantic, friend, and professional relationships. We might work on improving communication skills, setting healthy boundaries, or exploring ways to deepen existing relationships.
Can you tell us about your work with clients with anxiety and/or depression?
Many people struggle with depression or anxiety at some point in their life. It is one of the most common issues that come up in therapy, and it can be so debilitating when left uncared for. I like to take a practical approach to anxiety and depression, using evidence-based techniques and healthy coping skills to help my clients function at their best.
What do you find most rewarding about your work?
The most rewarding therapeutic moments are not necessarily the "aha" moments (although those are wonderful!), but rather the moments when clients mention the ways they have grown through our work together and have integrated skills into their life. Therapy is a lot of small moments.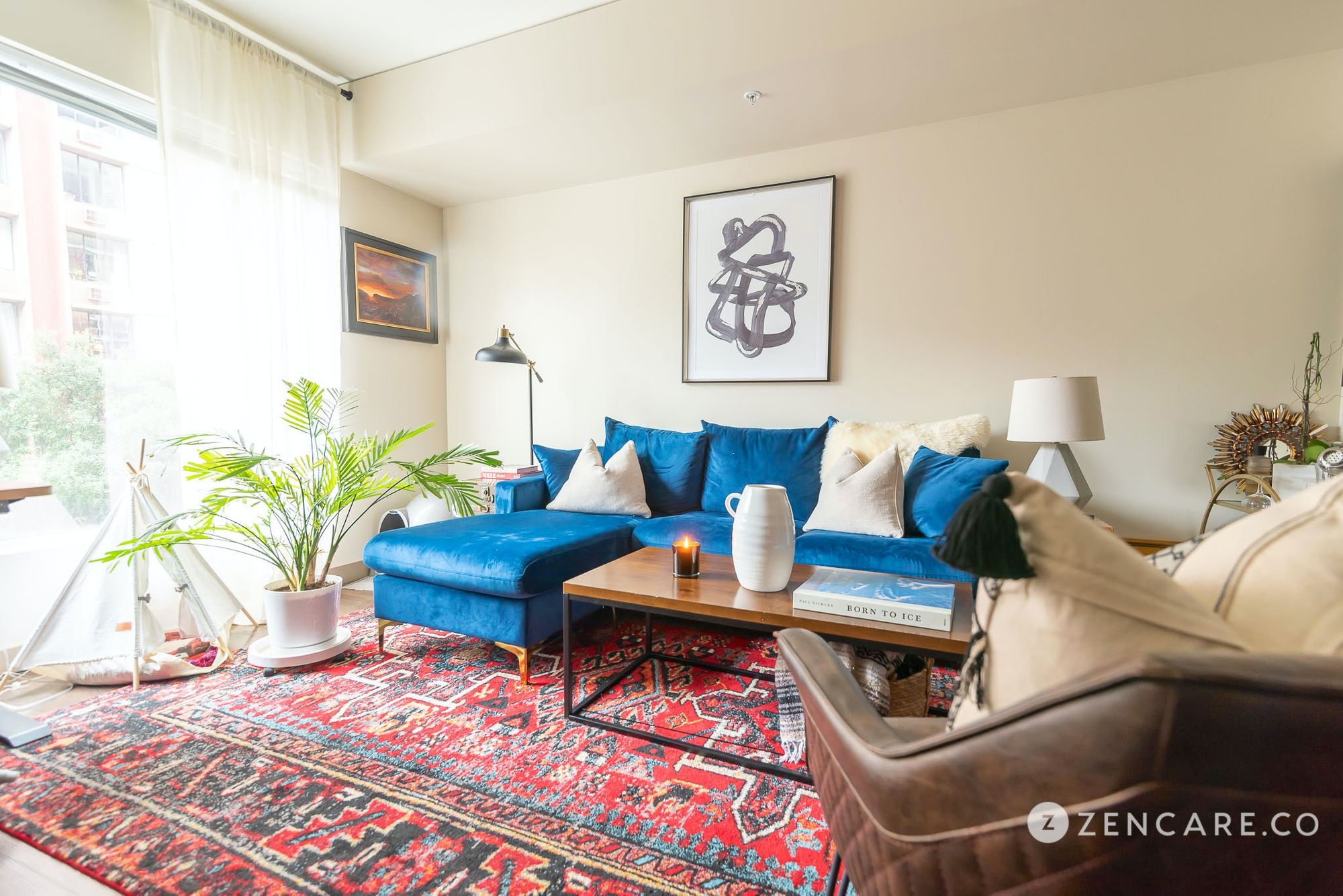 Therapy sessions with Elizabeth
What will our first session together be like? What happens in ongoing sessions?
Individual therapy looks different for everyone. When coming into a session with me, you can expect to be met with warmth and non judgemental acceptance. The first session is a little different from following sessions - I try to get a good sense of what my client is hoping to work on, their history, and then we set some long-term goals for our sessions together.
In ongoing sessions, we're usually working on what we can do to meet those therapeutic goals, while leaving space to change course on a session-by-session basis depending on what comes up throughout the course of life. I might include skill-building, mindfulness exercises, or simply be a listening ear in ongoing sessions.
Do you assign "homework" between sessions?
Sometimes. It truly depends on the client and their individual therapy goals. Examples of "homework" I have encouraged in the past include:
Mindfulness exercises
Cognitive journaling
Writing exercises
Self-monitoring
How do you help ensure I'm making progress in therapy?
I check in about our long-term therapeutic goals throughout our sessions by making smaller short-term goals along the way. Depending on the client and what they are coming in with, I may use assessments in certain cases.
How can I prepare for our first session?
It is always helpful when clients have a long-term vision for what they hope to work on or change in therapy. Writing a few goals down is a great place to start.
What advice would you share with therapy seekers?
Therapists genuinely care and want to see you grow. With that, we can only help with what is shared. While it may take some time to build trust and comfortablility with your therapist, being honest about what is going on and how you are feeling is what will help get the most out of therapy.
You can follow Elizabeth's work on Instagram @divergentwellbeing and on Twitter @DivergentPsych. Or visit Elizabeth's profile to watch her introductory video, read more about her, and book an initial call!