Elisabeth Gulotta is a Licensed Mental Health Counselor (LMHC) and the owner & founder of NYC Therapeutic Wellness, a full-service group therapy practice in Midtown Manhattan. Elisabeth most commonly works with emerging adults and young professionals navigating major life transitions, relationship issues, anxiety, or depression; however, her colleagues at NYC Therapeutic Wellness together have a broad range of specialties sure to match the needs of any prospective client, including families and couples.
Elisabeth and her cotherapists are also passionate about employing evidence-based practice modalities in sessions with clients and regularly use Cognitive Behavioral Therapy (CBT), mindfulness-based therapies, and solution-focused therapy techniques in sessions to help clients meet their goals and feel better about themselves and their relationships.
We asked Elisabeth more about her work with clients and her guiding philosophies on therapy.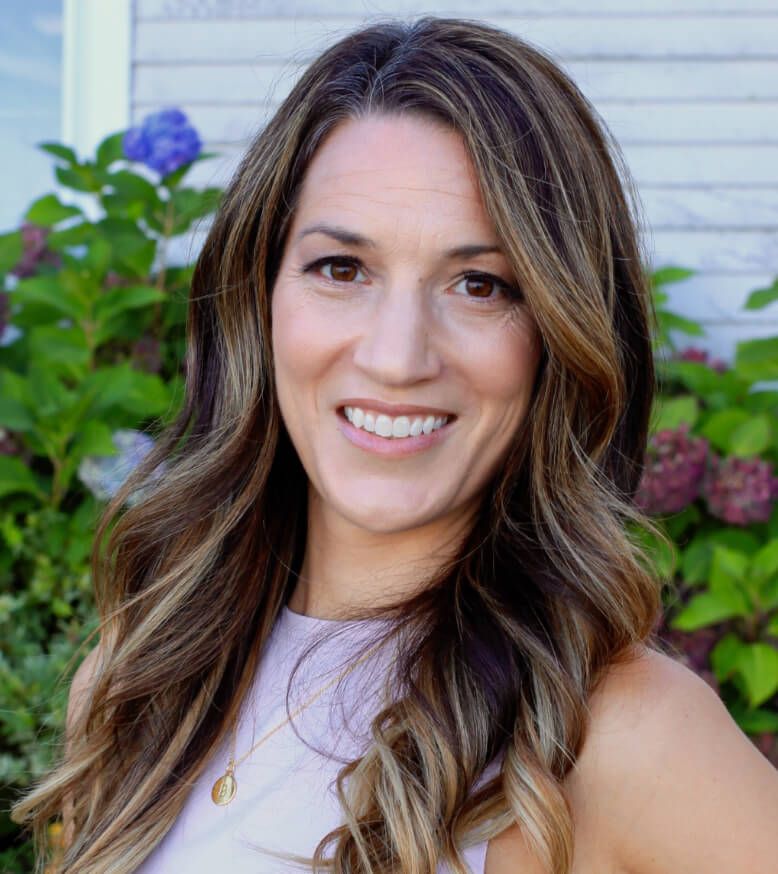 Elisabeth's background and personal life
How did you decide to become a therapist?
I have always been drawn to connection and learning about people. I have found that people open up to me, and I love creating a space where they can talk without judgment, a space where they can be vulnerable and open and not be afraid of being judged. I feel passionate about creating that for people.
What do you enjoy doing in your free time?
I enjoy hanging with my 9 month-old son and working out.
Elisabeth's specialties and therapy philosophies
What guiding principles inform your work?
Creating a non-judgmental space, maintaining a person-centered individualized approach, and building a strong therapeutic relationship built on safety and trust all guide my work. I also always strive to listen to clients and meet them where they are at.
What clientele do you work with most frequently?
I most frequently work with clients 18-45 years old who are navigating various life experiences or transition phases.
Can you tell us more about your specialty in working with high-achieving women?
Many women put a lot of pressure on themselves, strive for perfectionism, have a strong inner critic with high standards, and maintain unrealistic expectations of themselves. I help these clients reframe the narratives that hold them back, work with the inner critic, and introduce more self-compassion.
Can you tell us more about your specialty in relationship issues?
I work with clients on issues related to communication, connection, dating, or feeling behind in a partnership. I help clients identify what they really want from a partner and understand patterns that may perpetuate bad partner choices. I also help many clients identify walls to vulnerability that hinder connection.
Can you tell us about your work with clients with on reducing fear-based thinking patterns?
Fear gets in the way for so many people and holds them back in life. In therapy, I help client identify the fear, create new narratives around it, and help with exposures to dismantle the power the fear has.
What do you find most rewarding about your work?
Seeing clients progress, bring more happiness to their lives, and break free of old patterns that held them back is most rewarding.
Therapy sessions with Elisabeth
What will our first session together be like? What happens in ongoing sessions?
It will be warm, open, and inviting. I take the time to learn and understand why the client has come to therapy and what their goals and expectations are. We identify what would make it a great and helpful experience. Each session then helps build trust and support.
Are there any books you often recommend to clients?
Attached by Amir Levine and Rachel Heller
Do you assign "homework" between sessions?
Yes, if the client wants it! It is person specific. Homework can be an actual worksheet, a journal prompt, or an awareness exercise for an exposure challenge.
How will I know it's time to end my time in therapy with you or reduce session frequency?
This will be something that myself and the client will continuously check-in on! It's often time to end therapy or reduce the frequency of sessions when a client feels they are in a better spot and can cope.
How can I prepare for our first session?
Just bring a willingness to be open!
Visit the NYC Therapeutic Wellness group page to read more about Elisabeth and her practice and to book an initial call!