Cindy Garcia is a Licensed Professional Counselor in Colorado specializing in life transitions, relationship issues, anxiety, depression, and stress. Her approach to therapy is strengths-based in nature, and she is committed to provided a warm, compassionate environment in which clients can improve their overall state of mental and physical wellbeing. Cindy frequently incorporates aspects of CBT and mindfulness-based approaches into sessions as well.
We asked Cindy more about her work with clients and her guiding philosophies on therapy.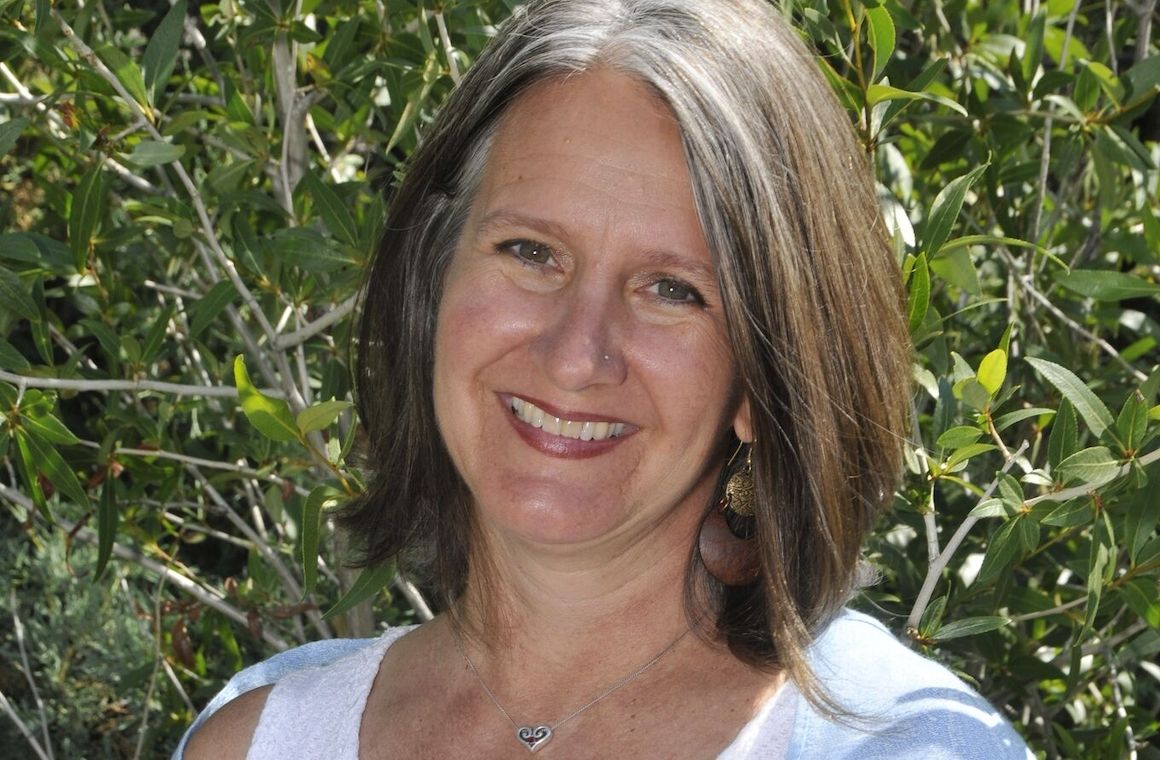 Cindy's background and personal life
How did you decide to become a therapist?
Becoming a therapist was a long time dream of mine - one that came true! I was a mindfulness practitioner for many years which included training with meditation masters who helped me go deep into personal exploration. I became fascinated by this inner work. Sometimes it was very painful and challenging. Other times I experienced self-compassion and joy that I never knew existed.
I worked through some very difficult aspects in my own life and felt inspired to help others along the way with their inner journeys. Looking into darkness can be frightening. It can also be liberating.  I strive to help others make transformations that bring light to their lives.
What do you enjoy doing in your free time?
I enjoy nature so much. I have a deep love for all animals, birds, insects - living creatures. I garden for pollinators and create backyard habitats for those that fly in or wander through. Sitting outside with a cup of chai, a good book, and listening to the wind blowing through the leaves and birds chirping.....this is something I really enjoy in my free time.
Cindy's specialties and therapy philosophies
What guiding principles inform your work?
I've always pondered existential questions - "What is the meaning of this life?" "What comes after this?"  Questions like these can give rise to anxiety for many and are often found lingering in the background of one's consciousness potentially causing added stress. A person may think they have a particular problem unrelated to this, but digging a bit below the surface may reveal some inner dialogue that could really benefit from discussion and investigation.
Talking about these big topics might not be something we do with many people in our lives. It could feel frightening or embarrassing. While not all clients have these concerns, I always like to hold a safe and supportive space for those who do. Existential therapy is one guiding principle that informs my work. I find it goes really well with Mindfulness. Exploring the mind can be so liberating and adventurous.
Can you tell us more about your specialty in life transitions?
Life transitions can come in many forms such as becoming a parent, marriage/divorce, moving, job changes, becoming a young adult, aging, moving into a caregiving role....to name a few. Transitions can be challenging to navigate and may disrupt sleep, diet, relationships, motivation, and mental health. Being able to clearly talk through what is going on can bring relief and clarity. Clients often benefit, too, from support and resource suggestions. Feeling alone may be a complication and the therapeutic relationship can be very helpful with this by bringing in warmth and connection.
Can you tell us more about your specialty in relationship issues?
Relationship issues are complex. These may be with a partner, a family member, or a co-worker. At times we may feel we can't express ourselves as it might cause more trouble in the relationship. It can be so helpful to address issues in therapy where a person can truly talk about whatever they want and know they will be heard and receive support. Often it is helpful to express what is happening and to understand the situation more clearly.
Skills can be developed for inner strength, speaking one's truth, being a better communicator, and getting out of unhealthy situations, to name a few. Often, painful feelings of being stuck can be relieved.
Can you tell us about your specialties in stress, anxiety, or depression?
Our complex world can provoke all sorts of stress, anxiety, and/or depression. I like to help clients explore areas of their lives where their stresses are originating and work to make a change. Sometimes we focus on how to sleep better so the mind can rest and rejuvenate. Sometimes diet, stimulating foods/drinks, and lack of movement can be contributing to stress and low energy. Understanding oneself more fully is a benefit of therapy. Seeing ways to make a change can be liberating. Making those changes - which may even be subtle, yet profound, ways of thinking about things can bring freedom.
What do you find most rewarding about your work?
A very rewarding aspect of my work as a therapist is getting to know another person so deeply. I can say I truly love all of my past and present clients. The therapeutic experience engages trust, openness, and compassion. Hearts open through the therapeutic connection. and that is so fulfilling.
Therapy sessions with Cindy
What will our first session together be like? What happens in ongoing sessions?
I take a history with clients over the first few sessions so I can get to know the client better and clients can also gain insight from their past. This helps our work as we move forward. I always like to address immediate concerns, even in the first session. It is a goal of mine for the first session to bring insight, and support, and for the client to feel better.
How long do clients typically see you for?
I feel that once-a-week sessions can bring about the best results. This allows for continuity and focus. Between sessions, clients have time to reflect, utilize skills, and build on what they want to change. Often more is uncovered and the work can deepen. This may happen over several months, a year....more. It is really up to the client. I know not every client can afford weekly therapy. I offer a sliding scale and try to accommodate. I see many clients every other week. Some once a month. And, my door always stays open should a client just want to come back now and again.
Visit Cindy's profile to watch her introductory video, read more about her, and book an initial call!