Carolyn AlRoy is a Licensed Psychologist in New York specializing in anxiety, couples counseling, and infertility-related topics. We asked Dr. AlRoy more about her work with clients and her guiding philosophies on therapy.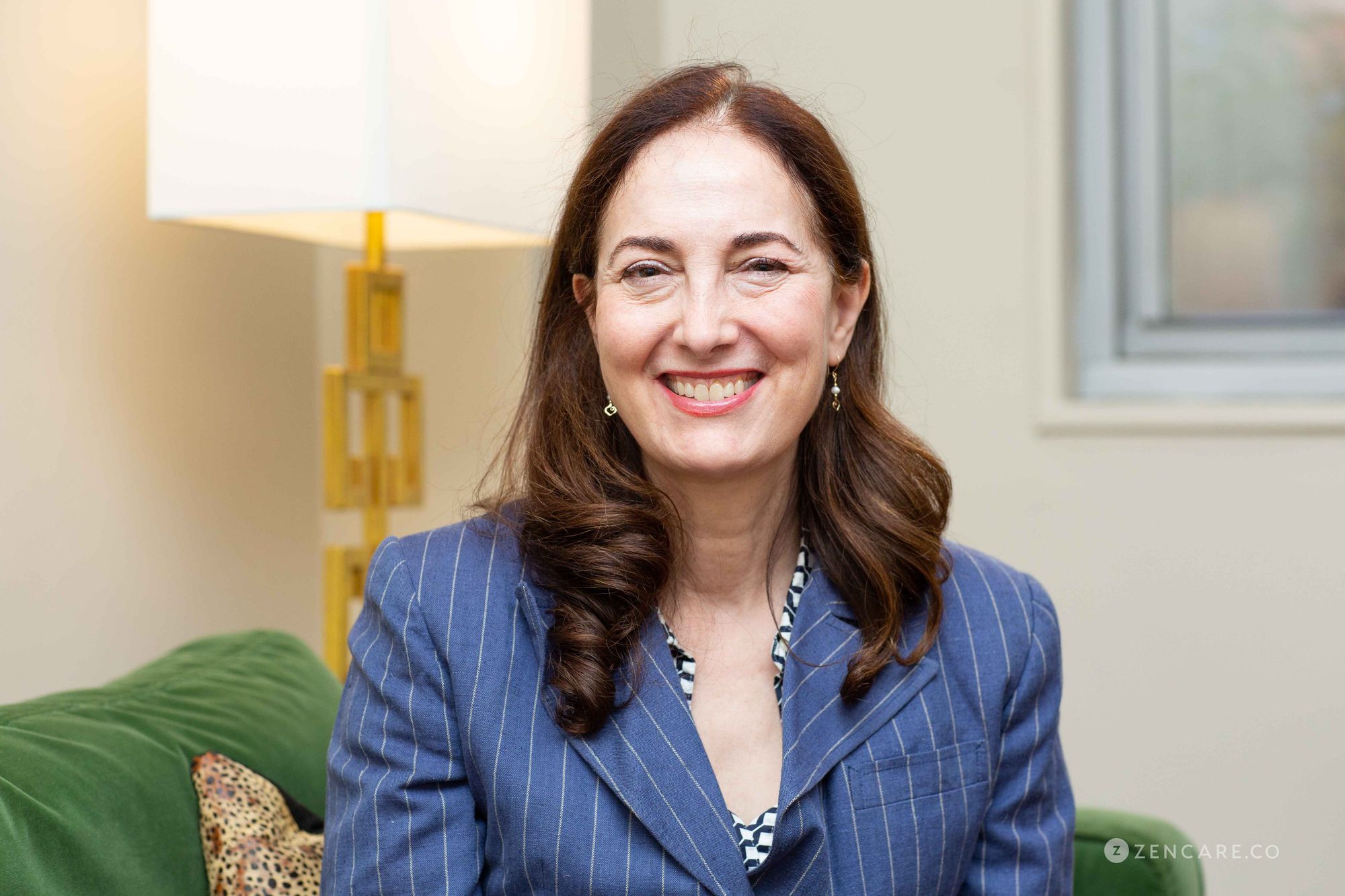 Dr. AlRoy's background and personal life
How did you decide to become a therapist?
I came to see through my own therapy, the power of great therapy. It changed the course of my life. Despite not having the money I powered through to get a doctorate. I see therapy as the most reliable way to change your life. I made the absolute right decision, and love what I do.
What was your previous work before going into private practice?
I was a School Psychologist. I've also worked in elder care (subacute and long term care). After 23 years I have experience with a wide variety of problems.
What do you enjoy doing in your free time?
I've had a singing career in the past, and love to sing and dance. I'm also a history buff, and World War 2 history collector. Kayaking, yoga, and brisk walks are how I exercise.
Dr. AlRoy's specialties and therapy philosophies
What guiding principles inform your work?
Creating a safe, confidential space for clients to say everything is essential. I strive to create a custom made experience for each patient, just as a tailor creates a custom made suit that fits perfectly. Establishing therapeutic goals is an important firsts step. I have a lot of tools in my tool belt, and therefore, can be creative and flexible.
What clientele do you work with most frequently?
30-60 year old with anxiety and relational and/or work challenges.. Very often when I do couple's therapy each spouse is from a different culture or country.
Can you tell us more about your specialty in anxiety?
Most people experience anxiety, and it is considered the #1 mental health issue. Everyone experiences mild, moderate to severe anxiety in their lifetime. In the case of mild to moderate anxiety it is possible to quickly (within 2 months) calm symptoms. For those who want to address the root causes of anxiety, I am well trained to do that with you.
Can you tell us more about your specialty in couples counseling?
Couples counseling is a lot less expensive than divorce! I observe your interactions and give you actionable steps towards better communication and more independent problem solving. I don't take sides.
Can you tell us about your specialty in infertility?
Infertility has to do with the frustrated ambition of having children. It doesn't work easily for everyone. I will support you, offer practical options, and help you deal with the emotional fall out.
What do you find most rewarding about your work?
The variety, getting to know my clients very well, and bringing them added value.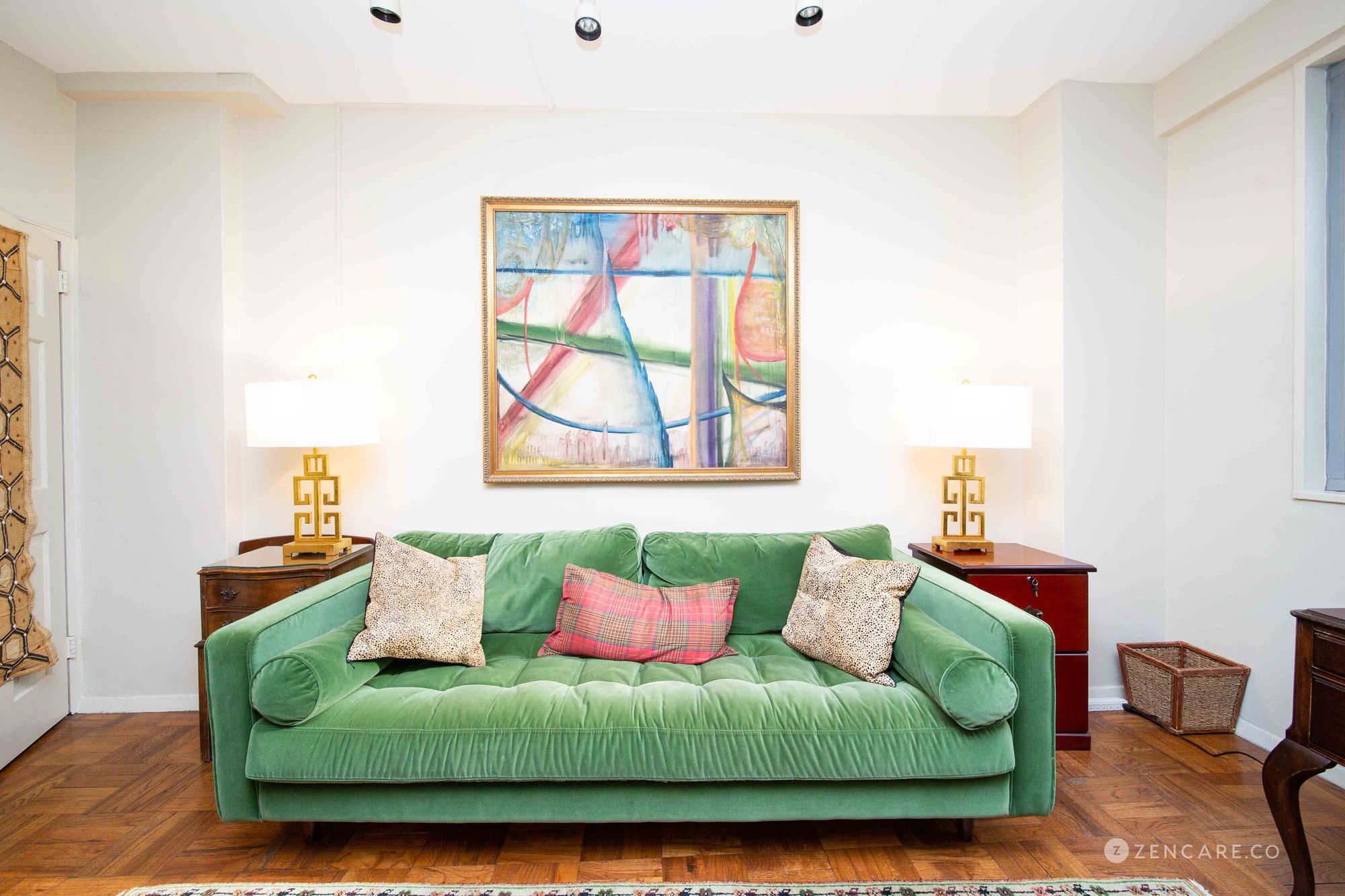 Therapy sessions with Dr. AlRoy
What will our first session together be like? What happens in ongoing sessions?
Easy! I have prepared questions for you, so it's not a lot of work. All you need to do is answer my simple questions, have the therapeutic experience, and think about how you want to move forward.
How long do clients typically see you for?
It depends on their therapeutic goals. Very often there are initial goals that have to do with reducing anxiety, insomnia, and other symptoms. Once we reach those goals, clients have a choice to continue with bigger life goals. If we work well together, it is an opportunity to work on the root causes of your symptoms (the thing that tend to trigger symptoms). I am well trained to work with you for as long as you like.
Are there any books you often recommend to clients?
There are so many good ones! For clients with problematic work relationships, I often recommend Shari Harley's How to Talk With Anyone about Anything. Alice Miller's The Drama of the Gifted Child is also wildly popular.
Do you assign "homework" between sessions?
Sometimes. Some people love homework, others relegate the work to our sessions. I can be flexible.
How do you help ensure I'm making progress in therapy?
We establish concrete therapy goals, both short and long term, so that we have a benchmark to measure where we are, and how we are doing. Big goals can take more time, more limited concrete goals can take less time. Overall, therapy can change your life, and it's an investment in your future.
How do I know that it's time to start seeking therapy?
Most people start therapy when their symptoms (anxiety and depression) become intolerable.
How will I know it's time to end my time in therapy with you or reduce session frequency?
Because we establish concrete goals early in treatment, we can discuss where you are, and whether it's time to reduce session frequency or terminate therapy.
Why should I seek therapy, rather than turning to my partner, friends, or other loved ones?
When you start to worry that your friends are getting tired of hearing you complain and complaining isn't helping you to move on,.
What advice would you share with therapy seekers?
Consider journaling. Also consider meeting with a therapist for a quick chat to see how you feel.
Visit Dr. AlRoy's profile to watch her introductory video, read more about her, and book an initial call!