Brianna Marie Paruolo is a mental health counselor in New York specializing in anxiety, perfectionism, and dating. We asked Brianna more about her work with clients and her guiding philosophies on therapy.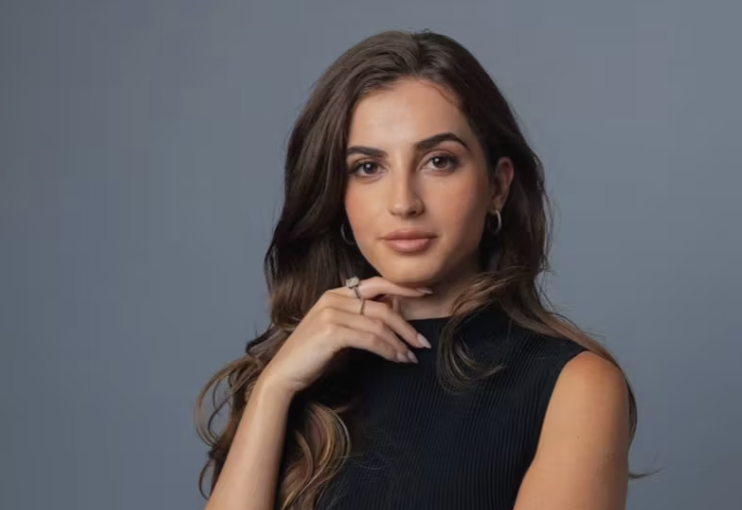 Brianna's background and personal life
How did you decide to become a therapist?
I always knew I wanted to be in a healthcare position that felt personal and could make a difference.
What was your previous work before going into private practice?
I worked for half a decade in a corporate setting in marketing.
What do you enjoy doing in your free time?
Spending quality time with my dog, Jagger.
Brianna's specialties and therapy philosophies
What guiding principles inform your work?
Striving to emphasize the message of making mental health a priority, your happiness essential, and self-care necessary.
What clientele do you work with most frequently?
Through my work, I help New York City students, young professionals, and entrepreneurs thrive by gaining self-confidence, implementing healthier boundaries, and cultivating better relationships.
Can you tell us more about your specialties in anxiety and perfectionism?
Anxiety is more than just the feeling of butterflies in your stomach. Anxious thoughts have been the loudest voice in your head- but it doesn't mean those thoughts are absolute truths. Together you'll learn science-backed skills to build separation from anxiety, quiet those anxious thoughts, reduce excessive worrying and conquer any curveball life throws.
The way you talk to yourself matters. Our work together will include exploring unhelpful narratives, challenging self-criticism, and embodying that the person you are at this very moment is more than enough.
Can you tell us about your specialty in dating?
Navigating a big city comes with excitement and challenges, and navigating dating in New York City adds another intricate layer! Dating counseling might look like coming up with a game plan to make dating apps work for you (not against you), discussing core thoughts and beliefs about dating while you explore your wants and needs in a relationship.
What do you find most rewarding about your work?
Seeing first hand clients feeling more at peace with yourself while using resources and tools developed in sessions to navigate what life throws their way.
Therapy sessions with Brianna
What will our first session together be like? What happens in ongoing sessions?
Our first therapy session will be different from any sessions that follow. I bring a non-judgmental and collaborative approach to all my sessions to allow starting to flow easily and comfortably. You are your life expert, so I'll ask questions about it! We will develop goals on what you'd like to accomplish in therapy.
During our time together, you can vent, explore behavior patterns, challenge thoughts that aren't serving you anymore, and develop and apply new coping skills. No matter the goal, I support you and your growth.
How long do clients typically see you for?
Everyones journey looks different! Some opt for a few months of weekly support, followed by a reduced bi-monthly session. Many opt to continue an ongoing relationship, which can span a few years!
Are there any books you often recommend to clients?
Do you assign "homework" between sessions?
Homework comes in the form of suggestions. This might look like trying to implement a new technique discussed in the prior session for 5 minutes the following week.
How do I know that it's time to start seeking therapy?
Various reasons lead people to seek therapy. Perhaps you're grieving the loss of a loved one, navigating the dynamics of a relationship, managing academic pressure, or just need a safe place to express yourself. Therapy is meant for anyone and everyone at any point in their life.
How can I prepare for our first session?
Embracing the awkwardness that comes from first meeting jitters! Always feel empowered to come prepared with questions for the clinician or general starting points. It can be as vague or specific as you're comfortable with.
How will I know it's time to end my time in therapy with you or reduce session frequency?
Feeling more at peace and accomplishing the goals you first set out to conquer in session one!
What advice would you share with therapy seekers?
Therapy is an investment in yourself. For many, therapy can be the first step toward putting themselves first. When mental health is made a priority and daily work is done (both in and out of the Therapy room), many people see long-term and immediate benefits. Therapy results include feeling empowered, building healthier relationships, living an authentic life, improving sleep, and improving communication.
Visit Brianna's profile to watch her introductory video, read more about her, and book an initial call!