Brandon Gross is an Associate Marriage and Family Therapist in California specializing in career counseling, life transitions, and anxiety. We asked Brandon more about his work with clients and his guiding philosophies on therapy.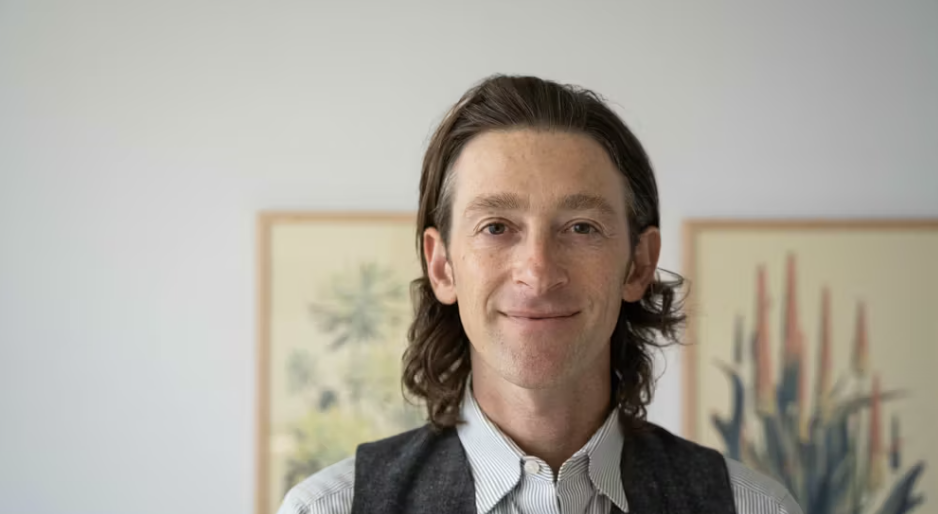 Brandon's background and personal life
How did you decide to become a therapist?
I decided to become a therapist only after racking up some life experience, both personally and professionally. I found myself in a deeply explorative personal space while doing a job I was not longer feeling enlivened by. This lead me into a deeply contemplative practice and out the other end with a desire to help others achieve the sense of equanimity I was beginning to find myself. In some ways it's a totally selfish pursuit!
What do you enjoy doing in your free time?
I love to be in the ocean. I also just being in nature.
Brandon's specialties and therapy philosophies
What guiding principles inform your work?
I want to say that I'm heart-centered. Well, what does that mean to me? Therapy can be very cerebral and psychological, which I do love, but at the end of the day, there's an ineffable emotional piece that is core to it, and for me, it comes from the heart, or soul. It's important that a level of trust and connection develop between therapist and client/patient. Actually it's critical to the efficacy of treatment. Everybody is different, so I don't take a one size fits all approach. Let's look at the whole picture and holistically treat you.
What clientele do you work with most frequently?
I'm drawn to people experiencing major life changes, or anticipating a major life shift. Part of why I became a therapist is because I love having an opportunity to learn about people from all different backgrounds, so I tend not to be too rigid about a certain "population." But, I will say, I love working with new(er) or soon to be new parents.
Can you tell us more about your specialty helping clients navigate career challenges?
Common challenges can include self-imposed pressure, or pressure that stems from a family of origin and a particular set of values. I fit into this description myself in some ways. I've observed that having a space to really think together about adopted values and messages that may have been implicit or explicit can give rise to an opportunity to question and shift one's own sense of accomplishment and self worth. I help with gentle challenging the client to reflect and hopefully come up with his/her/their own conclusions.
Can you tell us more about your specialty in life transitions.
Life is full of big changes—ends of relationships, new beginnings, career shifts, having children, losing loved ones. Having a place (and therapist) there to help hold the emotions and reflect growth, when it occurs, can be transformative and healing. It can also help to have a therapist provide tools to navigate inevitable changes skillfully.
What do you find most rewarding about your work?
Those small moments where something "clicks" for the client are just so special. But really, it's not all about the magical moments, but also just being in an intimate space with another human.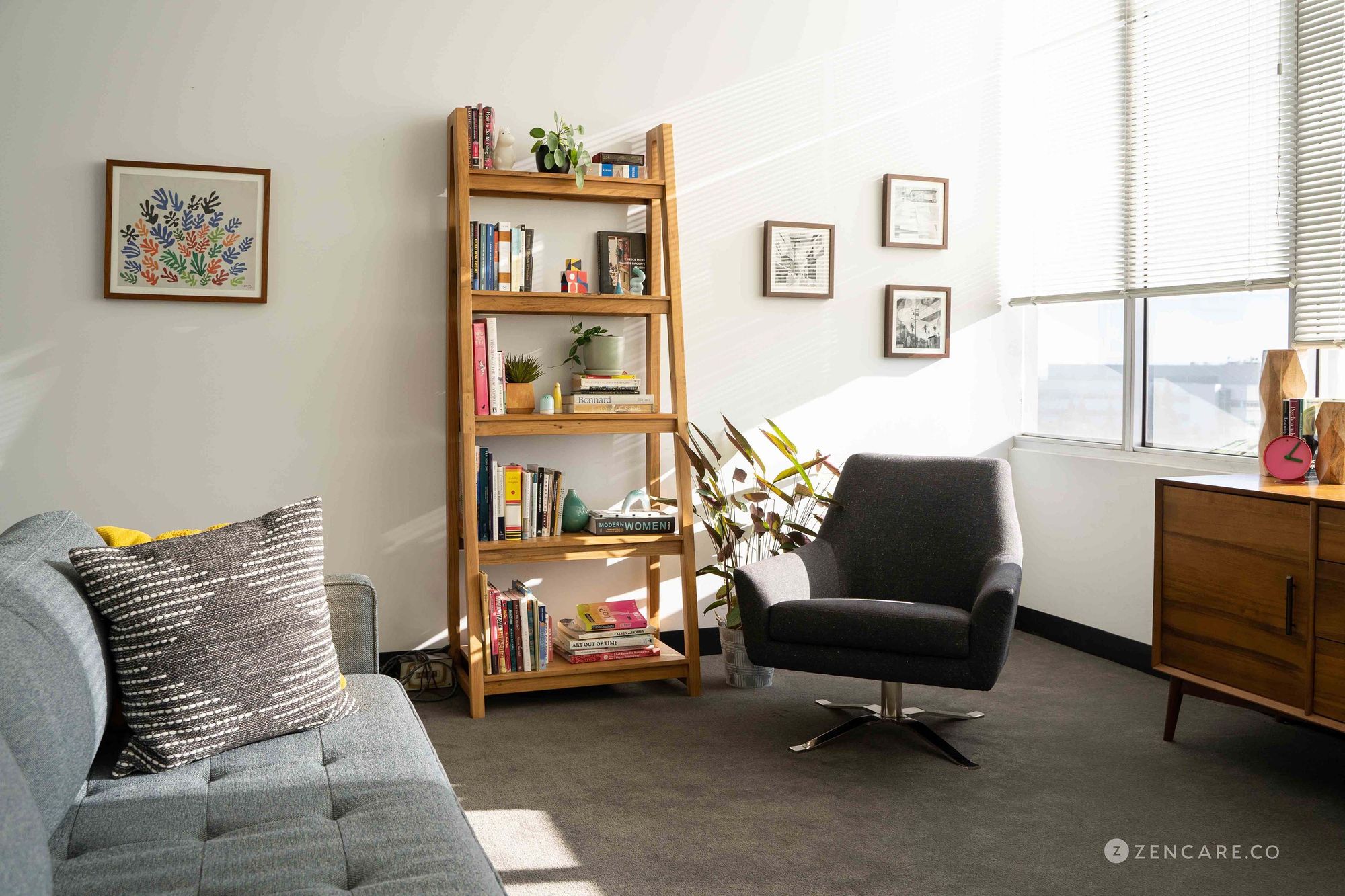 Therapy sessions with Brandon
What will our first session together be like? What happens in ongoing sessions?
In the first session, we're really just seeing if there's an energetic fit. To have built rapport in a first session is unrealistic, but can you imagine settling in to sitting with one another? I'll gather some background about you and learn more what brought you to therapy at this time. Ongoing sessions will really depend on your needs and we'll explore the modalities that may work best for you.
How long do clients typically see you for?
I have some clients that I have been seeing for years -- but I like to take it session by session.
Are there any books you often recommend to clients?
There's a lot of material out there in the "self-help" or personal development space. But honestly, sometimes just reading a good ol' fiction novel is great, because it can transport you outside of your own world, which sometimes is a contributing factor to suffering (hyper-focusing on the Self). I last read Sally Rooney's "Beautiful World, Where Are You" (kind of steamy and fun in a literary way)
Do you assign "homework" between sessions?
I don't typically assign homework, unless it's something you feel is helpful, and we can explore that.
How do you help ensure I'm making progress in therapy?
I'm there to reflect your progress. It can be really tough to know or see the changes in yourself. Since I'm focused on you during our sessions, I'm there to ensure you are aware of progress (or lack thereof) and let you know so we can adjust if needed. Let's talk about it either way!
How do I know that it's time to start seeking therapy?
Honestly, therapy is a gift to oneself that everybody should be entitled to. There's always room to process and to grow.
Why should I seek therapy, rather than turning to my partner, friends, or other loved ones?
Having close loved ones to turn to for support is wonderful... but the lack of judgement isn't always a condition.
What advice would you share with therapy seekers?
Talk to a couple therapists for a consultation and see if it feels right. When you decide to work with somebody, try to give it at least 4 sessions before deciding whether or not it's a fit. Therapy can (and should be) a little hard at times, but if you push through, the rewards can be immense.
Visit Brandon's profile to watch his introductory video, read more about him, and book an initial call!