Beth McMurray is a Marriage and Family Therapist and a Certified Eating Disorder Specialist in Providence, RI at Be Collaborative Care. Beth specializes in working with clients with eating disorders, as well as the underlying issues that can drive eating disorders, such as anxiety, depression, loss, and trauma.
We asked Beth about her work with clients and her guiding philosophies on therapy.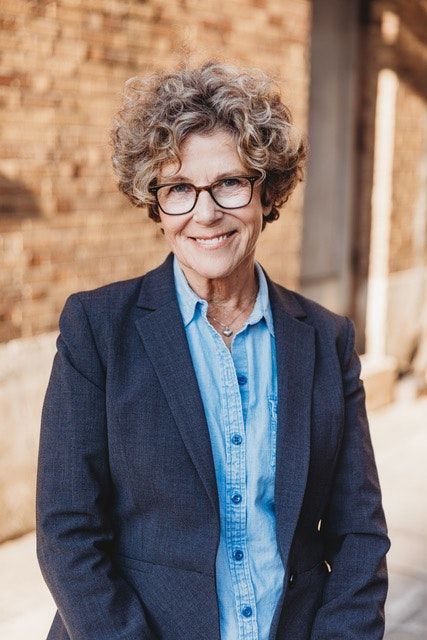 Beth's background and personal life
How did you decide to become a therapist?
Post-recovery, I realized I had a good deal to give.
What was your previous work before going into private practice?
I was the Clinical Director for A Center for Eating Disorders in Birmingham, AL for the past 11 years. Prior to that, I was a primary therapist and art therapist at Monte Nido in Los Angeles and New York.
What do you enjoy doing in your free time?
I enjoy painting. Art is a huge part of my life.
Beth's specialties and therapy philosophies
What guiding principles inform your work?
Truth without judgement.
What clientele do you work with most frequently?
I work with clients struggling with eating disorders. I was fully recovered by the early 80's and know full recovery is possible. I want to help others navigate their way to freedom from this insidious disorder.
Can you tell us more about your specialty in eating disorders?
I help connect clients to an identity that surpasses a focus on body weight, shape, and size. I also help clients deal with common challenges, such as social media, cultural narratives about thinness, and lack of self-esteem
Can you tell us more about your specialty in helping clients with anxiety and depression?
Anxiety and depression are two of the most common underlying factors driving eating disorders and substance abuse. I teach mindfulness practices and give homework directly related to these conditions.
What do you find most rewarding about your work?
Watching the light bulb turn on! I find that point in recovery when a client gets a glimpse of freedom incredibly rewarding.
Therapy sessions with Beth
What would our first session together be like? What happens in ongoing sessions?
The therapeutic relationship has to be based on trust and rapport. If it's not a good fit, it's not for you. During the first session, I want to get to know you, listen to your story, and give you a sense of who I am and how I work.
How long do clients typically see you for?
I usually see clients for around 6 months to a year. Of course, every case is different. I will work with clients' other treating professionals (i.e. physicians, dietitians, psychiatrists, etc.)
Are there any books you often recommend to clients?
Carolyn Costin was my mentor, and I often recommend "Your Dieting Daughter" for parents and "8 Keys to Recovery from an Eating Disorder," both by Carolyn. I also recommend "Man's Search for Meaning" by Viktor Frankel.
How do I know that it's time to start seeking therapy?
It's time to seek therapy when things begin to feel unmanageable on your own.
Why should I seek therapy, rather than turning to my partner, friends, or other loved ones?
You need a neutral voice. Loved ones want to help but don't have the tools.
What advice would you share with therapy seekers?
I recommend setting up meetings with a few different therapists. The relationship has to feel right to you.
Visit Beth's profile to read more about her and book an initial call!