Anna Hindell is a Licensed Clinical Social Worker based in the Flatiron District of Manhattan. Her work is heavily influenced by Gestalt therapy as well as mind-body connection techniques, such as yoga. Anna specializes in working with individuals dealing with anxiety, depression, and eating disorders. She has experience working with adolescents, college students, and adults. Anna also enjoys working with clients struggling to cope with the high-stress nature of living in NYC.
We asked Anna more about her work with clients and her guiding philosophies on therapy.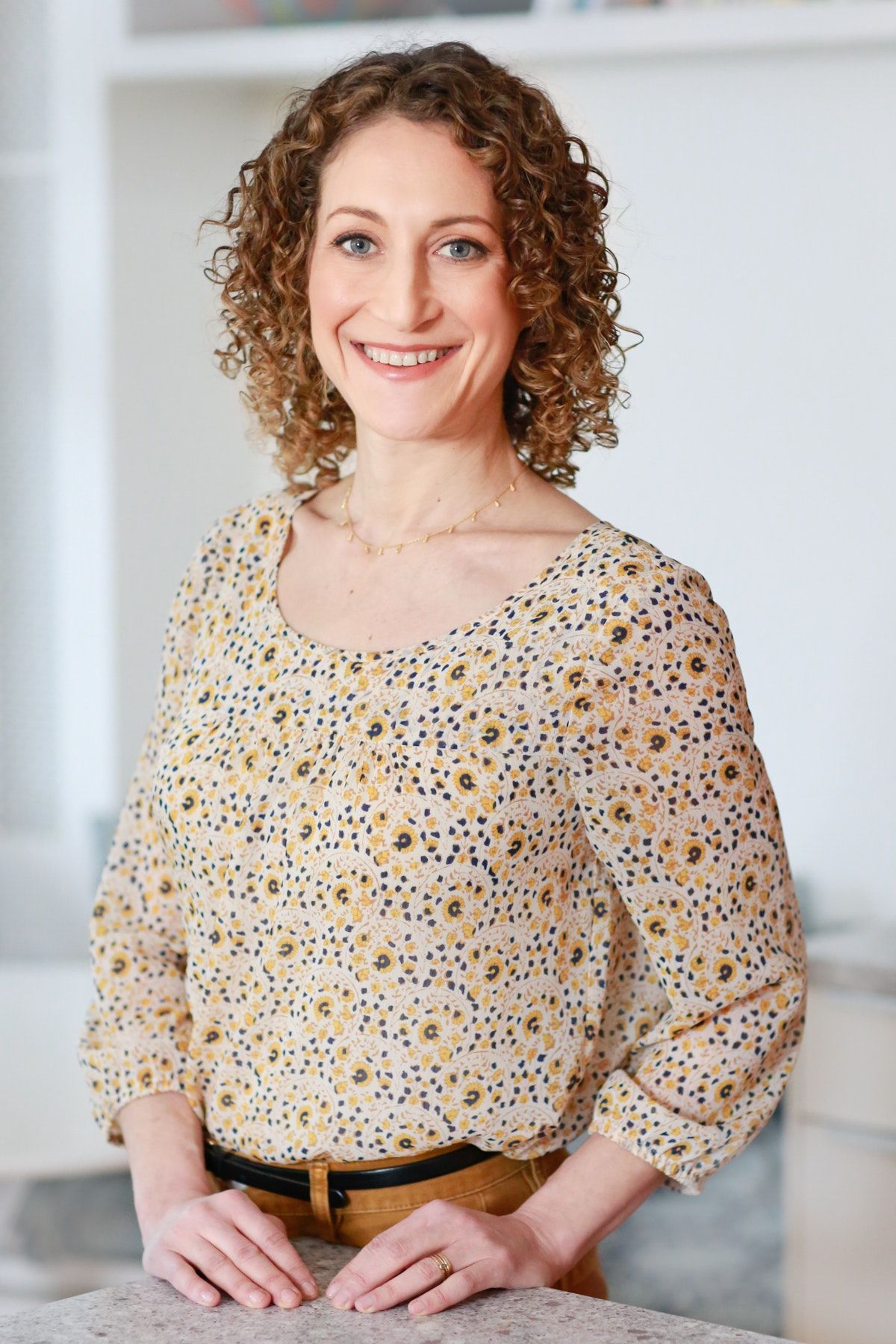 Anna's background and personal life
1. How did you decide to become a therapist?
After college, when I didn't know what I wanted to do with my life, I went into treatment with a Gestalt therapist, and it changed everything. She was honest about her struggles, never acting like she couldn't relate to my experience. Her vulnerability inspired and encouraged me. This type of therapy helped me build confidence and grow in self-esteem. It also helped me discover I wanted to become a Gestalt therapist myself.
While getting my social work degree, I started studying Iyengar yoga. In 2011 I enrolled in teacher training at the New York Iyengar Institute, eventually becoming a Certified Teacher.
Both disciplines focus on connecting the mind and body with the present moment. It was a perfect fit for me. Once I completed my graduate training, I brought Iyengar yoga philosophy into my therapy work with clients. We're not doing sun salutations during your session! But Iyengar informs my approach to treatment as we work together to help you process and move through feelings. These are two approaches that I love.
2. What was your previous work before going into private practice?
Before starting private practice in 2011, I worked in both public and private schools in NYC and with adults with chronic mental illness in a NYC public hospital. This experience was invaluable and informs my work with clients today.
3. What do you enjoy doing in your free time?
When not with clients, I am usually practicing yoga and recently started practicing pilates. Though I love my alone time, staying connected to friends is vital to me for fun, connection, and laughter.
Anna's specialties and therapy philosophies
4. What guiding principles inform your work?
Treatment with Gestalt therapy is a partnership and collaboration. I provide a safe and non-judgmental space. I'm not here to tell you what's right or wrong for you. My goal is to understand things from your point of view without any judgment. We're working together to figure out what you need in your life to feel happy and satisfied. In Gestalt therapy, we'll focus on what's happening for you right now in your body and in your mind.
Physical sensations are often a clue to what's happening emotionally. This holistic approach to therapy helps you discover new ways to cope with feelings and find relief from old emotional patterns
5. What clientele do you work with most frequently?
I enjoy working with young adults, older adults, teenagers, and couples.
6. Can you tell us more about your specialty in anxiety?
Anxiety is the body's normal reaction to danger, but sometimes our internal alarm system starts working overtime. Anxiety can also show up as physical discomfort, especially stomach and digestive issues.
Depression and anxiety are often the mind's attempt at managing difficult feelings and situations. In therapy, I'll help you identify what's causing your depressed and anxious feelings. Through this work together, you'll discover healthier, more positive ways of getting your needs met. We do this by observing physical sensations, noticing thoughts, and uncovering what is happening in the present moment during sessions. This can lead to profound changes in mind, body, and thought patterns.
7. Can you tell us more about your specialty in depression?
Depression can feel like a lonely and hopeless place, but you aren't alone. Our sessions will help you understand how your emotional patterns are affecting your life. This awareness leads to new ways of thinking, feeling, and being in the world.
8. Can you tell us more about your work with clients with eating disorders?
In therapy, you'll build self-acceptance and find new ways to cope with these feelings. We'll explore how you relate to food and to living in your body. Through this work together, you'll begin to change and mend these relationships in a way that is more manageable for you. If we decide it's beneficial, I can work with a team, including a nutritionist and a psychopharmacologist, to provide more support.
9. What do you find most rewarding about your work?
I love my work. It's an honor when clients decide to share their private stories with me. I feel lucky and grateful to participate in these intimate discussions.
Therapy sessions with Anna
10. What will our first session together be like? What happens in ongoing sessions?
During our first session, you let me know about why you have come to therapy and what your main goals are for therapy. Together, we figure out if we are a good fit to work together and define goals for our work together.
11. Are there any books you often recommend to clients?
My best recommendation is to read what you are curious about and makes you happy. However, some of my favorite books are: Yoga For Holistic Health by Iyengar, Light on Yoga by Iyengar, and The Gestalt Therapy Book by Joel Later.
12. How do I know that it's time to start seeking therapy?
I often feel like when you keep feeling stuck about the same issue and don't know what to do about it, it is time to seek therapy. When this issue is effecting your joy in life, it is a great idea to reach out and ask for help from a therapist.
13. What advice would you share with therapy seekers?
Seeking therapy is a strength! Asking for help is a positive way to move forward with particular challenges in your life.
Visit Anna's profile to watch her introductory video, read more, and book an initial call!