Erin Phaneuf is a member of the Project Fearless community. Here, she answers questions about herself, including how she stays uplifted in her day-to-day life, and continually musters up the courage to come out as bisexual.  
On everyday life:
What is your name, what are your pronouns, and what do you identify as?
My name is Erin; my pronouns are she/her/hers, and I identify as bisexual.
What's a word that best describes you as a person?
Friendly!
I'll get to know anyone and I enjoy getting to know their authentic selves. One really cool thing about being bisexual is that I feel like I love and see people as simply as human beings, not who they are or could be according to their gender identity.
If you could only eat one thing for the rest of your life what would it be?
Tacos; Tallulah's in Providence has amazing authentic tacos. They're so good and local.
What's one thing you can't leave your house without?
Running sneakers. My job requires me to always be ready to move so if I don't have sneakers I'm setting myself up for failure.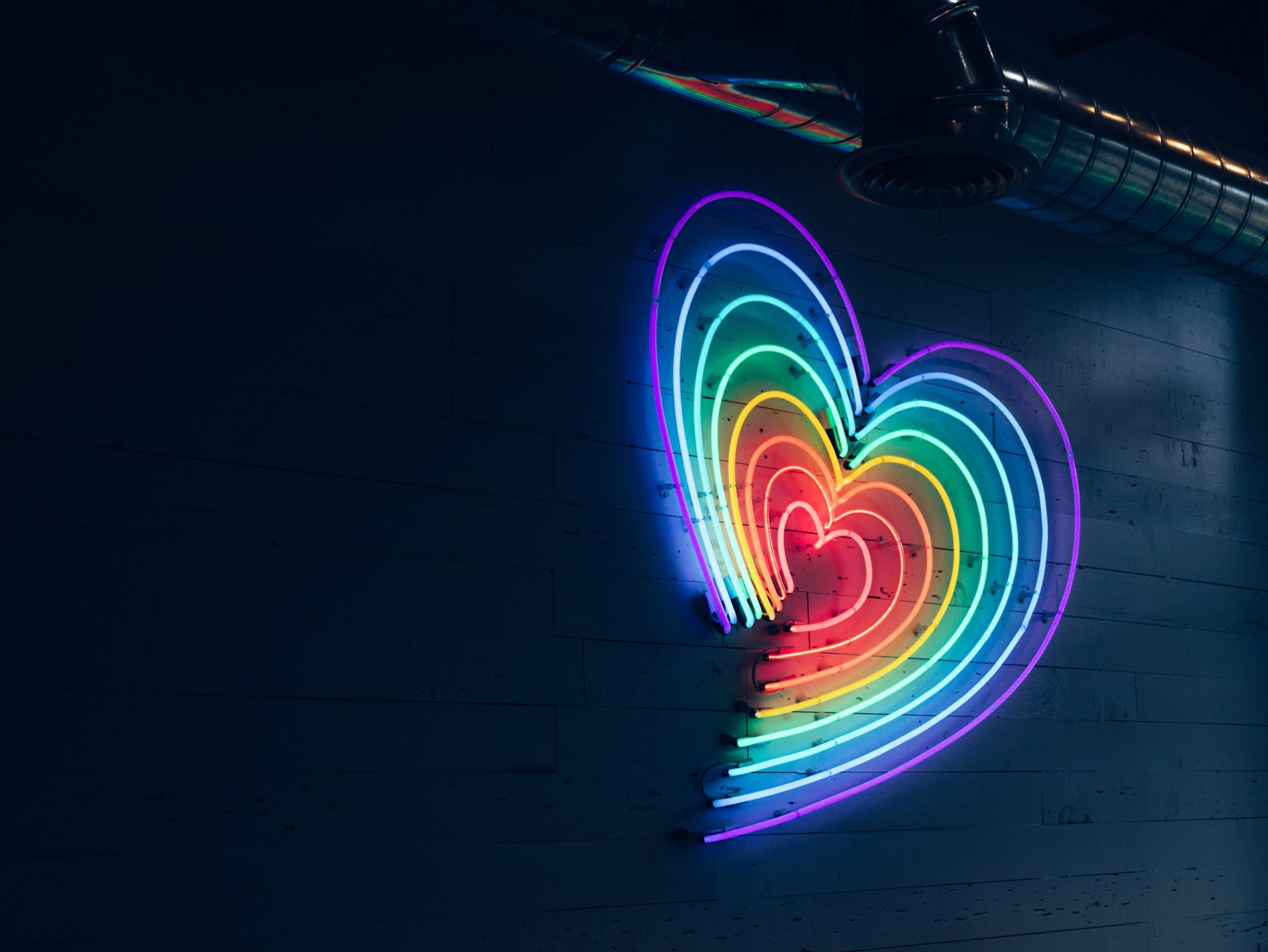 On staying brave and proud as a member of the LGBT+ population:
When's a time in your life that required you to be fearless?
My first instinct was to say was when I came out to my parents because that was difficult but honestly every time I have to come out to someone it takes an immense amount of bravery.
You don't just come out once, you continue coming out throughout your life and it doesn't get easier; you relive the emotions every single time as an LGBTQ+ person.
How do you muster up courage to come out?
I usually prepare myself ahead of time, which is sad that any of us have to prepare to come out.
Before I tell them that I don't identify as straight, I ask them if it's ok to share something personal with them. I set them up for the seriousness of what I'm about to say and it makes me feel the most safe.
What do you do to continually uplift yourself?
Self care, which is super important to me.
I recently read about the 5 love languages of self-love (if you're familiar with the 5 love languages, they go hand in hand.)
I know that in order to refill my cup, I need to spend time alone taking care of just me, whether that's reading or running or just going out and getting a coffee by myself.
What is your ideal safe space?  
I don't see a safe space as an actual space or location, it's all about the people.
If I'm around people that will step up to the plate and have my back, then I feel safe. At my first pride I felt very welcomed and whole. It was a unique experience for me and I felt very blessed that there were so many courageous people that have paved the way before me and other LGBTQ+.
I was simply there appreciating the freedom that I have to be who I am. Later in college I went through a lot of mental anguish at once. My family was dealing with a lot of "stuff", personally I was dealing with a lot of "stuff", and eventually all of it became unbearable.
I sought help through the counseling center at my college and I worked with a psychologist for a while. Best thing I ever did - I learned so much about coping, having meaningful and effective conversations, relaxation, etc. Take the time to self-reflect.
The world is going to pull you in a million different directions every day but if you can stop, breathe, and remember that you are so very important and your happiness is the ultimate goal - you can't go wrong.
Be true to yourself; no one knows you better than you. My favorite Bible verse is Hebrews 13:2 "Do not forget to show hospitality to strangers, for by doing so some people have entertained angels without knowing it". Be good to everyone. We're all worthy of love. I hope that when I leave earth people know how deeply I cared and how fiercely I loved.
Erin's story is part of our series in collaboration with Project Fearless. Read more first-person narratives on journeys to mental health from Bret, Monica, Dylan, and Nika.