Considering going to premarital counseling before you and your partner get married, or take a major step in your relationship?
Here's everything you need to know: What premarital counseling is, what happens in sessions, effectiveness, and how to find the right premarital counselor for you.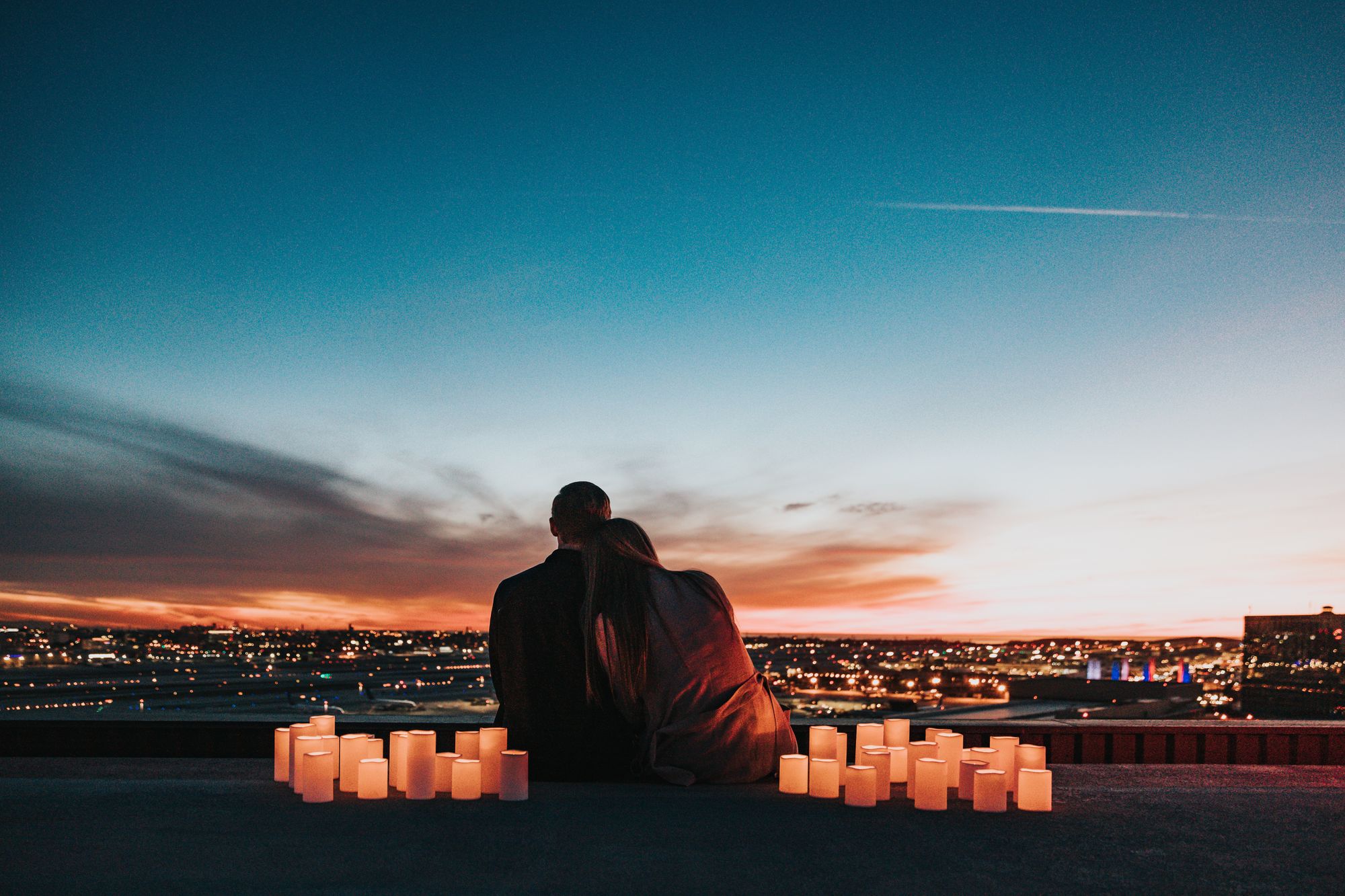 What is premarital counseling?
Premarital counseling (also called "pre-marriage counseling") is a specialized type of therapy that helps couples prepare for both the rewarding, and the challenging, experiences of marriage. The goal of premarital counseling is to help partners understand each others' values, traditions, and goals going into a marriage.
Unlike couples therapy, which is typically sought when a problem arises in a relationship, premarital counseling aims to predict issues that may arise in the future and help couples develop ways to deal with them down the line.
Couples can see a licensed couples therapist trained in premarital counseling, or go through a religious institution. Premarital counseling is not necessary mental health treatment, but it is often provided by mental health practitioners. Many licensed marriage and family therapists (LMFT) provide premarital counseling.
While premarital counseling is often associated with religion and some religious traditions do recommend or require it, it is also available in a wide range of non-religious therapeutic settings.
What happens in a premarital counseling session?
Most premarital counseling sessions involve open, honest conversations with your partner on a variety of subjects, including an examination of values and expectations.
If you have any particular concerns or issues you want to address, these topics may drive your counseling, but often, the counselor takes the role of leading the discussion and working through a range of questions to help you gain insight into your current relationship and your expectations for your future together.
The counselor's role isn't to judge your relationship or decide whether you're ready to get married; rather, they're there to guide your discussion and help you identify and resolve any potential conflicts or areas of weakness in your relationship.
Counseling may also help you identify your relationship's strengths and give you ideas for how to build on this strong foundation in the future. Additionally, a premarital counselor might offer you educational resources related to your relationship, such as strategies for more effective communication or tools for creating a budget together.
Some premarital counselors may want to have separate sessions with each partner, but the majority of your sessions will take place with your partner.
Many premarital counselors use written questionnaires to get to know you as individuals and as a couple, and this information can help you spot and plan for important differences between the two of you. Sometimes, counselors may also give you homework to complete between sessions.
When to seek premarital counseling
Some couples might seek premarital counseling after they get engaged, while others might do so when they're considering marriage but haven't yet decided it's right for them.
You might also consider a version of premarital counseling if you and your partner are contemplating any kind of long-term commitment to each other, even outside of traditional or legal marriage.
Every situation is different, and ultimately it's up to you and your partner to decide whether premarital counseling is right for you.
Should we get premarital counseling?
That said, if you've worked through particularly difficult phases of your relationship in the past, it may be especially helpful to revisit those issues with a professional and make sure you're prepared to deal with them effectively in the future.
Couples who come from different faiths, races, or cultures may also find premarital counseling particularly useful, since bringing together different background can lead additional stresses.
Premarital counseling can also be helpful for just about anyone, even if you and your partner feel completely ready for marriage and haven't identified any particular issues in your relationship. Everyone has blind spots and areas where we're prone to conflict, so having a few sessions with a counselor can be a helpful way to spot potential weaknesses and address them before they become problems.
Does premarital counseling work?
Several studies have indicated that premarital counseling may be an effective way to increase satisfaction with married life.
In one well-known study from the journal Family Relations, researchers found that couples who received premarital counseling saw a 30% improvement in positive outcomes during marriage, when compared to those who did not receive premarital counseling.
Another study in the Journal of Family Psychology found that couples who received premarital counseling were more likely to seek counseling when they encountered issues after marriage.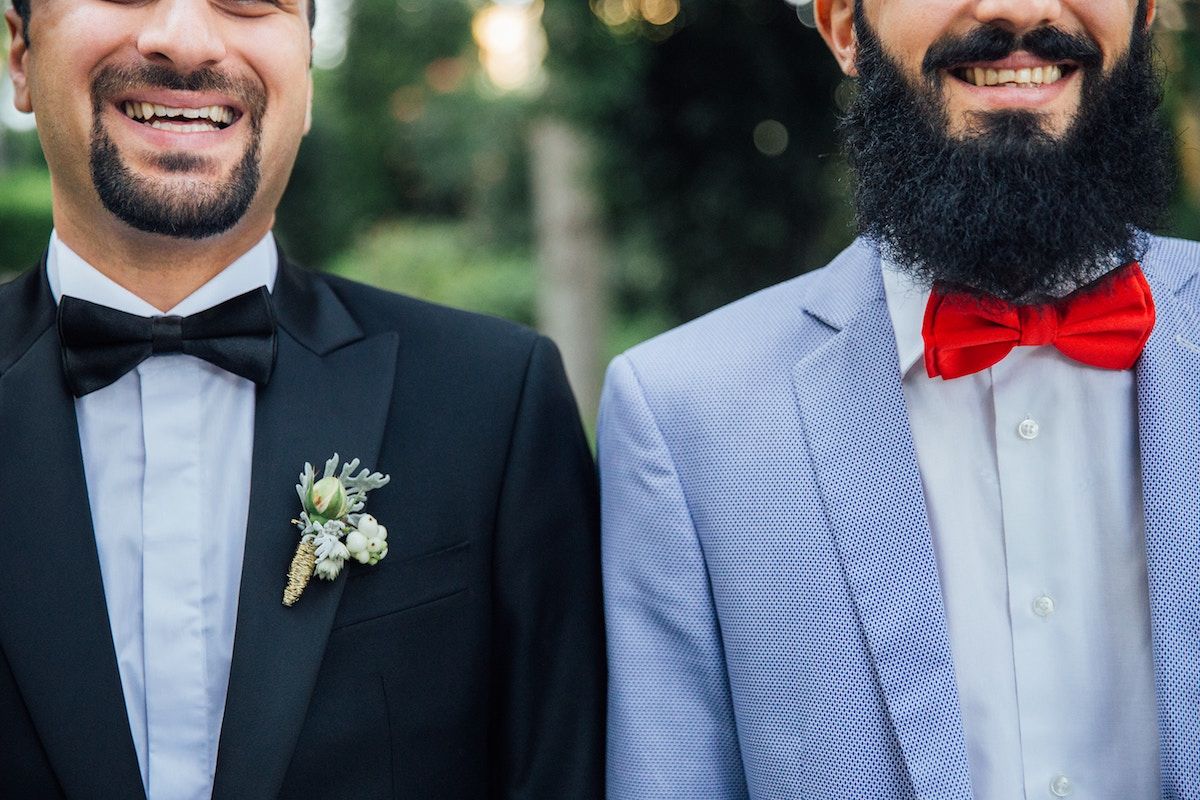 Types of premarital counseling
Premarital counseling sessions come in several different forms. A few of the most common include:
Religious premarital counseling: Many religious institutions require or recommend premarital counseling, which is often conducted in sessions with a religious leader.
Secular premarital counseling: Couples who are not religious or who do not want religious counseling commonly seek non-religious premarital counseling through a mental health clinic or community center.
Online premarital counseling: Both religious and secular providers of premarital counseling may offer the option of online sessions.
Group courses, retreats, and discussions: While premarital counseling often takes place with just you and your partner, some organizations also offer group course or even multi-day retreats, during which you'll participate alongside other couples.
What is Pre-Cana?
Pre-Cana is a specific form of premarital counseling for couples who are planning to marry in the Catholic church.
Some churches require Pre-Cana before allowing couples to marry, and many offer options for interfaith couples.
Pre-Cana usually requires multiple meetings with a priest either as a couple or as part of a larger group class, and online options for these sessions may be available through some churches.
The goal of Pre-Cana is to educate couples about the expectations of marriage according to Catholicism and help them prepare to uphold its principles together. The topics covered in Pre-Cana often overlap with those covered in secular premarital counseling, including finances and plans for children, but with a greater focus on the role of religion and faith in the couple's life.
How much is premarital counseling?
In large cities like NYC and Boston, premarital counseling costs on average $150 - $200 per session. In smaller cities like Providence, you can find therapists who offer premarital counseling for $100 - $150 per session.
The cost of premarital counseling sessions can vary widely depending on your location, though they usually cost about the same amount as a general psychotherapist.
That said, because premarital counseling usually has a set number of sessions, it is often less expensive overall than other forms of counseling or therapy.
Counseling through a religious institution may come at a lower fee, and online sessions will usually be cheaper as well.
In most cases, health insurance plans will not cover premarital counseling sessions.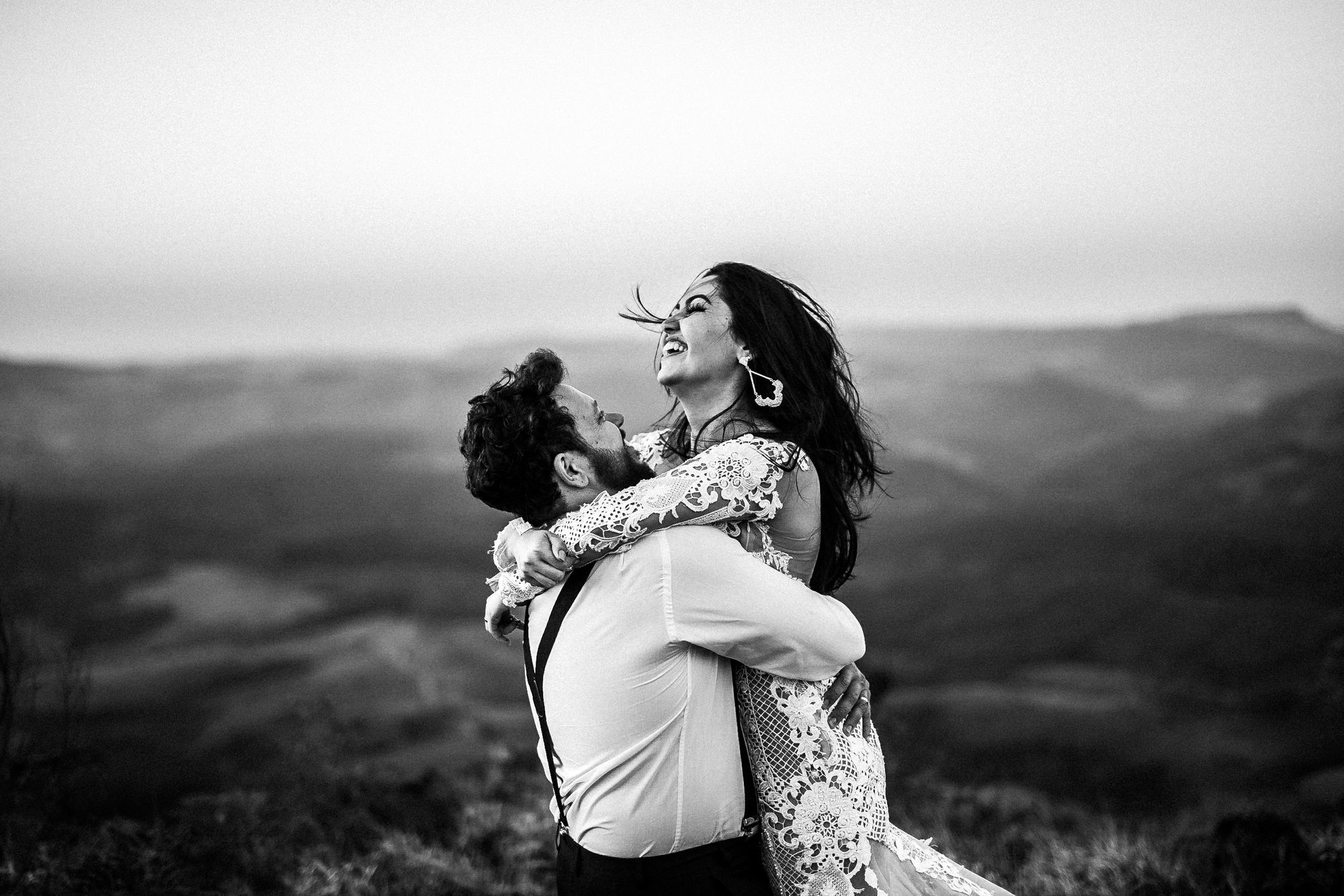 How to prepare for premarital counseling
Before your first session with a premarital counselor, it can be helpful to sit down with your partner and discuss your hopes and expectations for the counseling process.
If either of you has any particular concerns or issues you'd like to work on, this gives you a chance to express that desire ahead of time and go into the first session with a shared agenda.
You might also look at the above list of topics and questions to identify any that seem especially important to you, so that you can be sure you spend adequate time on them in counseling. Similarly, one or both of you may have some discomfort around some of the subjects listed, and it may be helpful to talk through those feelings ahead of time so you can best support each other during counseling.
Additionally, you can reduce any anxiety about your first session by making sure that you're both clear on all the logistics around counseling. Check that you both know the answers to the following questions:
When and where is the session, and how will we get there?
How long is the session?
Has our counselor asked us to complete any paperwork ahead of time?
How are we planning to pay for the session?
Above all, it's helpful if you both do your best to go into your first session with an open mind. Premarital counseling can be exciting, scary, surprising, difficult, and joyful, so take a moment to acknowledge together that you'll try your best to be open to whatever comes up.
Common premarital counseling questions
You'll likely discuss a wide range of topics during premarital counseling, to help you and your partner get a full picture of your relationship and its strengths and weaknesses.
Though this list is by no means exhaustive, some of the premarital counseling questions and topics you'll likely encounter include:
Money and finances
Do we (or should we) have a monthly budget?
Do we want to combine our finances or keep some accounts separate?
How much debt do we have, and how much money do we have saved?
Communication
What are our go-to communication styles?
What works well for us in terms of communication, and where do we struggle?
How can we effectively express difficult emotions like anger and sadness?
Beliefs and values
What are our religious beliefs and expectations around religious practice?
What are our core values as individuals and as a couple, and how do we see ourselves upholding them?
How can we handle any conflicts between our individual values?
Sex and intimacy
How is our sex life going? Do either of us have any unmet sexual desires?
Are we monogamous? What will we do if either of us is interested in changing our relationship model in the future?
What other forms of intimacy and romance are important to us, aside from sex?
Children and family relationships
Do we want to have children? If so, how many, and how soon?
How do we hope to parent our children, and what will be do if our parenting styles or values conflict?
How do we see the role of our parents, siblings, and other extended family in our life as a married couple?
Household duties
How do we divide up household duties?
Do we have any particular challenges around sharing a household?
Which tasks will (or does) each partner handle?
Careers
How are our careers going? Do we expect or want to make any significant changes to our careers in the future?
How much will each of us work, and how will we balance careers and childcare if we have children?
How can we support each other in our career goals?
Personal backgrounds
What are our plans for combining our different backgrounds, whether racial, ethnic, cultural, socio-economic, or otherwise?
Do we expect any conflicts related to our different backgrounds?
How might we plan to resolve those potential conflicts?
Decision-making  
How will we make major life decisions together?
Where will we live, and what will we do if one or both of us wants a change in living situation?
Where can we turn for support if we disagree about a big decision in the future?
Spending time together and social life
How much time do we want to spend together? How much time do we each want for ourselves?
What role do our friends play in our lives?
How can we ask each other for more time together or more space if need be?
Related: Premarital Counseling Questions: 52 Qs You'll Ask – And Answer
What to do if my partner doesn't want to attend premarital counseling
Though premarital counseling is designed for couples to participate together, many counselors are also open to seeing individuals without their partners. You can still explore many of the same questions on your own, and some counselors may also be open to having your partner join sessions later on if they decide they want to. Check with your counselor about their approach to these issues before scheduling your first session.
Note that some religious traditions may require that both partners attend premarital counseling in order to be considered married according to that tradition. If this is the case for you, you might consider talking to a religious leader about possible next steps if your partner is reluctant to participate in counseling.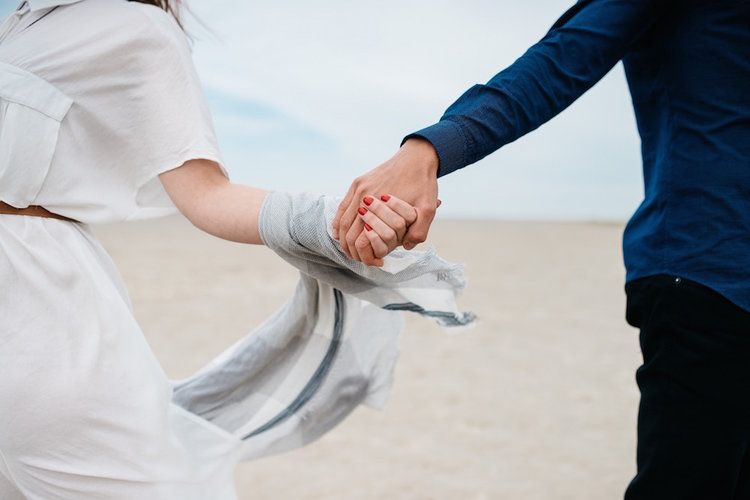 How to find the best premarital counselor
The most important factor in finding a premarital counselor is to find someone that you and your partner feel comfortable with.
While it may be difficult to gauge chemistry and personality fit prior to your first session, simply knowing that you might not mesh with every single counselor can be empowering – it may inspire you to keep searching until you find the right counselor for your needs.
Additionally, you'll want to be sure that your counselor has training and experience in premarital counseling. Many premarital counselors are licensed marriage and family therapist (LMFT), which means that they have graduate or postgraduate degrees and advanced training.
Some questions you might ask on your initial calls with potential premarital counselors include:
How much experience do you have with premarital counseling?
What training and/or certification in premarital counseling do you have?
How do you stay up-to-date with new research and best practices in this field?
Is your approach to premarital counseling religious or secular? If you're an interfaith couple, you may also want to ask counselors about their experience working with other couples in similar situations.
If your cultural or racial identity, gender identity, or sexual orientation may be a factor in your treatment, you may also want to ask potential counselors about their experience working with people who share your identity (i.e. LGBTQ+ folks, interracial couples, etc.).
Find a premarital counseling near me
Find premarital counselors on Zencare below!
Search by your budget and location, watch introductory videos of premarital counselors, and book a free initial call to find a great fit for you and your partner.